'Brave,' Fiona Apple, 'The Newsroom': The Week Ahead in Pop Culture
A look at the things we're most excited about watching, reading, browsing, and listening to: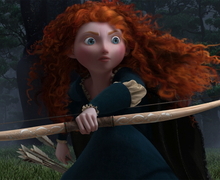 MOVIES
Venerated animation studio Pixar chronicles, for the first time, a female hero in Brave, the tale of a Scottish princess who rebels against the expectations of her family and society and embarks upon an epic quest. It's a "a resonant tribute to mother-daughter relationships that packs a level of poignancy on par with such beloved male-bonding classics as Finding Nemo," according to Variety.
Does Steve Carrell's affable, self-deprecating humor gel with Keira Knightley's perfect-for-period-pieces mannerisms? Seeking a Friend for the End of the World—whose apocalyptic buddy-film premise is neatly summarized by its title—will provide the answer.
---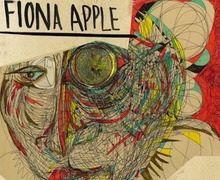 MUSIC
Fiona Apple's first album in seven years—whose 23-word title is commonly abbreviated as The Idler Wheel—is the brilliant, devastating work of an assured songwriter at her rawest: The stripped down arrangements often feature little other than piano and drums, and Apple's narratives about her own inner emotional life have never been more cutting or memorable. Take a listen now at NPR.
You should know that there's a new Justin Bieber album out.
The Smashing Pumpkins have returned (or at least Billy Corgan has returned with fresh band members) with a new album, Oceania, which The Chicago Tribune's Greg Kot says is "Corgan's best work since the '90s."
---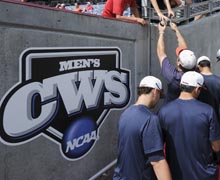 SPORTS
The bulk of the College World Series happens this week, with games every day, leading up to the championship next Monday.
And the NBA Finals could wrap up this week if either LeBron James and the Heat or Kevin Durant and the Thunder can pull off a victory in six games or less. If the series goes to seven games, the last one would be next Tuesday.
---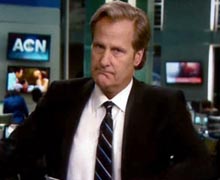 TV
Aaron Sorkin makes his return to television on Sunday with The Newsroom, an HBO drama about the inner workings of a cable news program. It promises to have all the components that viewers have come to love (or hate) in a Sorkin show: wordy, rapid-fire dialogue, dramatic interpersonal relationships, and lots of high-minded political idealism.
Inside Men, a BBC miniseries about a robbery gone wrong, makes its U.S. premiere Wednesday on BBC America. The show focuses on the motivations of the men who orchestrated the robbery: three security officials who'd never committed crimes before.