A look at the things we're most excited about watching, reading, browsing, and listening to: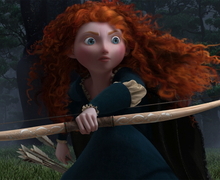 MOVIES
Venerated animation studio Pixar chronicles, for the first time, a female hero in Brave, the tale of a Scottish princess who rebels against the expectations of her family and society and embarks upon an epic quest. It's a "a resonant tribute to mother-daughter relationships that packs a level of poignancy on par with such beloved male-bonding classics as Finding Nemo," according to Variety.
Does Steve Carrell's affable, self-deprecating humor gel with Keira Knightley's perfect-for-period-pieces mannerisms? Seeking a Friend for the End of the World—whose apocalyptic buddy-film premise is neatly summarized by its title—will provide the answer.
---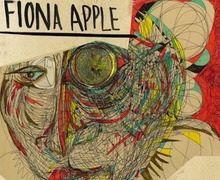 MUSIC
Fiona Apple's first album in seven years—whose 23-word title is commonly abbreviated as The Idler Wheel—is the brilliant, devastating work of an assured songwriter at her rawest: The stripped down arrangements often feature little other than piano and drums, and Apple's narratives about her own inner emotional life have never been more cutting or memorable. Take a listen now at NPR.
You should know that there's a new Justin Bieber album out.
The Smashing Pumpkins have returned (or at least Billy Corgan has returned with fresh band members) with a new album, Oceania, which The Chicago Tribune's Greg Kot says is "Corgan's best work since the '90s."