You'd Like Norah Jones When She's Angry
Angst, and production from Danger Mouse, make Little Broken Hearts her liveliest release yet.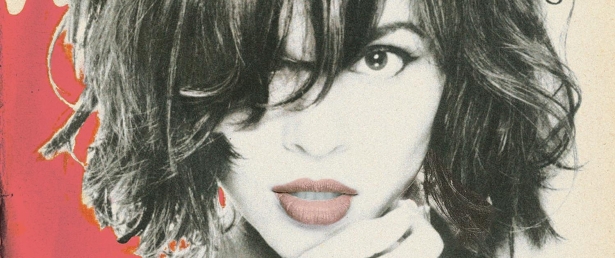 Bluenote/EMI
A decade after her blockbuster debut album, Norah Jones is finally upset.
This isn't the usual pattern. Pop stars are supposed to start out lean, hungry, and pissed-off, and then slowly mellow out over time. But it would be difficult to imagine a more mellow starting point than 2002's diamond-selling Come Away With Me, with its drowsy tempos, economical instrumentation, and Jones's intimate delivery, which split the difference between "sultry" and "don't wake the baby."
What's new in arts and entertainment.
See full coverage
She hasn't exactly started belting in the years since, but her voice has grown more confident and supple, moving away from the studied pseudo-jazz phrasing of her early records and into a more relaxed space. The immense success of Come Away with Me—it's often considered the first Starbucks hit—essentially gave her carte blanche to do whatever she wanted in music, and she's moved with her usual deliberation in several directions at once, playing comfortable alt-country as a member of the Little Willies, acting (or, perhaps, being one more ravishingly beautiful image) in Wong Kar-wai's My Blueberry Nights, and engaging in thoughtful team-ups with everyone from Herbie Hancock and Willie Nelson to Outkast and the Foo Fighters. In fact, the most recent release under her name, 2010's ...Featuring, was a compilation of those collaborations, spanning folk, soul, country, rock, jazz, hip-hop, and electronic music. Her solo records have kept pace, each one a bit more immediate and pop-oriented than the last, without ever quite letting go of the essentially soothing intimacy she made her name on.
MORE ON MUSIC
Last year, she appeared on the eclectic hip-hop, pop, and rock producer Danger Mouse's Rome, his collaborative spaghetti-western homage with Italian composer Daniele Luppi, where her reserved croon was set against Jack White's untamed yowl. Jones and Danger Mouse are both chameleonic collaborators, at home in a wide variety of music, and their new album-length collaboration, Little Broken Hearts, fulfills the fractured-pop noir promise that Rome only suggested.
As befits a producer who began his career by digging through record-shop crates and piecing together miniscule snippets of sound, Danger Mouse has a very precise ear for the most difficult of all musical elements to describe: texture. He fills Little Broken Hearts with odd timbres, low buzzes, droning loops of piano or plucked strings, and instruments miked so closely that they hum and squawk. "Travelin' On" uses autoharp and cello in ways that a more conventional producer might use piano and saxophone, while "She's 22" is drenched in so much echo that the ambient hum is practically its own instrument. The effect is to smudge clear lines, to crank everything slightly out of focus and create a claustrophobic environment in which Jones's suspicious, wounded, and vituperative lyrics resonate that much more. Even the advance single "Happy Pills," with its bright, almost maniacally chipper piano pound, wallows in schadenfreude more than it rollicks.
The marketing hook for Little Broken Hearts has been that it's Jones's breakup album (the "fiction writer" who apparently inspired all this angst goes politely unnamed), but no tabloid justification is required to explain Jones's increasing accomplishment as a songwriter and singer. She draws deeply from country, folk, and pop, recalling such coolly reserved forebears as Nancy Sinatra, Bobbie Gentry, and even Johnny Cash. Though her father is (famously) Ravi Shankar, Jones grew up in Texas and is closely identified with the music of New Orleans, so it's fitting that the rich tradition of the Southern Gothic suffuses the album, from the overheated, almost muggy production to lyrics that function more like telegraphic short stories than lyric poetry. The creepy near-murder ballad "Miriam" is easily the album's highlight, a great song in the Southern noir line of Dolly Parton's "Jolene," Johnny Cash's "Delia's Gone," and Nick Cave's "The Mercy Seat"—a fantasia of violent revenge that coats itself in steely, bless-her-heart misdirection.
It's no accident that the album cover is patterned after an old grindhouse movie poster. The tense, noirish drama in the title track or "4 Broken Hearts" could fit on a Quentin Tarantino soundtrack, and even the slower ballads retain an aura of menace or heavy irony that prevents them from being as sleepy as she once was.
The past decade has seen Norah Jones become one of the biggest-selling artists of the millennium, work closely with musicians both legendary and popular, and refuse to respect genre boundaries even while diving deep into specific traditions. Now she's finally taking the intimacy, reserve, and languor that have always characterized her music and making them work not just musically, but narratively. I hope she stays mad.