The Surprising (and Not-So-Surprising) Lessons of This Past TV Season
The singing-competition bubble didn't bust, "the end of men" played out on-screen, promising shows turned out to be terrible, and terrible-seeming shows turned out to be good.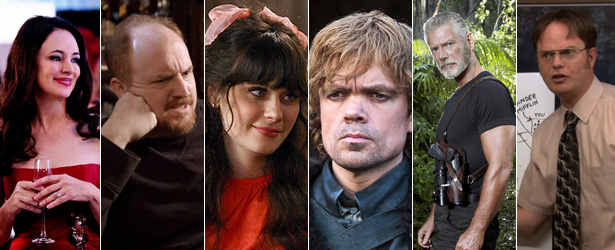 ABC/SYFY/FX/HBO/NBC
Beheadings, incest, graduation, the word "adorkable": These are things we're going to remember as we look back on the 2011-12 TV season, which, with the exception of a handful of stragglers and cable shows that abide by their own schedules, more or less came to an end this week as the last season finales aired. As we look back at the year that was—the sitcom gender wars, the floundering of Terra Nova, the triumphant return of Mad Men—there are, as with every season, lessons to be learned, trends to be noted, and observations to be made about this silly little medium that brings us so much joy and frustration, one episode at a time. Here, the year of TV, in review:
The big gambles didn't pay off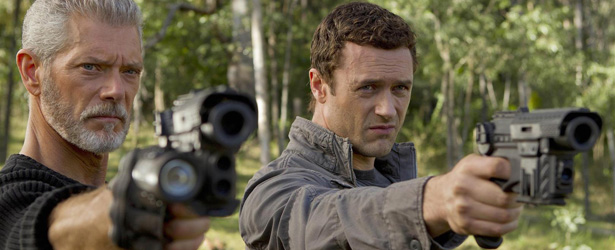 Fox took a big chance with Terra Nova, its ambitious, Steven Spielberg-produced action-drama with an unprecedented $20 million pilot. The show attempted to bring the popcorn blockbuster to the small screen, with its hybrid dystopian epic/family-drama sensibility. And dinosaurs. The admirable attempt to "eventize" television faltered creatively, and its confused appeal to all demographics at once ended up luring none at all, and the show was canceled after its first season. The pilot for ABC's Pan Am was also rumored to have seven zeroes on its price tag. The '60s stewardess drama—part stylized soap opera, part spy thriller—was gorgeous, but it was also a dramatic mess, shedding viewers with each baffling episode.
But it wasn't just costly gambles that flopped. Creatively bold series like Awake, which attempted to bring cable-drama-style storytelling to network TV, and the complex Alcatraz couldn't last a season. And for all the long-stemmed roses tossed at the stunning, genre-bending Smash pilot, the show's soapy look behind the scenes of Broadway quickly became critically reviled, and barely earned a callback for season two.
The network drama is in dire trouble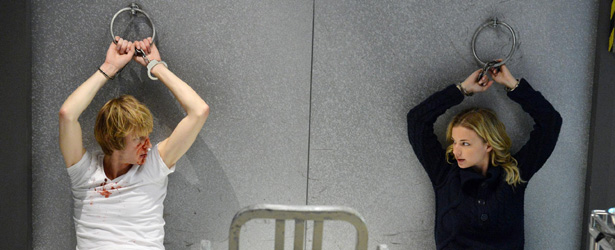 One by one, the old guard is retiring. Shows that led the network drama renaissance that dominated the first decade of the new millennium—monstrous ratings hits that ditched the procedural format, appealed to critics, and racked up Emmy statues—are successively bowing off air, and no replacements are emerging. Lost and 24 are already gone, and House and Desperate Housewives puttered to their series ends earlier this month. Ratings for Grey's Anatomy are a fraction of what they used to be.
Of all new dramas, only Once Upon a Time can be called a true hit. ABC's freshman soaps Revenge and Scandal can only be ruled successes when compared to the mass failures of the season's other new dramas. (NBC, especially, struck out spectacularly with The Playboy Club, Prime Suspect, The Firm, and Awake.) While network comedies are booming and CSISVU: LA formulaic procedurals continue to churn out uninspiring though popular fare, only The Good Wife—which deftly blends the procedural format with smart, serialized storytelling—remains as the network drama's great hope.
Buzz doesn't translate into viewers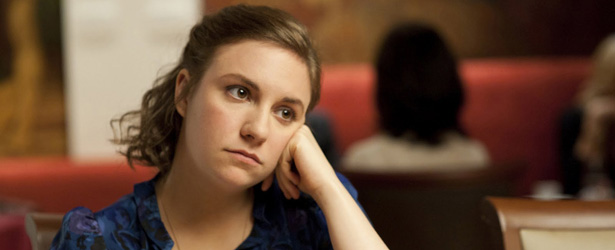 Scan Twitter on any given night, ask TV writers what show's they're promoting, or stop by the water cooler, and the series that are mentioned most are the likes of Community, Fringe, Breaking Bad, and The Killing—all of which have pitifully low viewerships that don't translate to their general hype, and certainly not to the amount of web ink devoted to them online. Perhaps the most buzzed-about new show of the year? HBO's Girls, which actually finishes behind in the ratings week after week to Veep, which, though excellent, has the all the hype of the turkey sandwich I'm having for lunch.
Because of and thanks to this phenomenon, we are seeing a shift in how network honchos treat these shows with audience sizes disproportional to audience obsession levels. Though a given episode of Community, for example, can receive smaller ratings than a TBS repeat of The Big Bang Theory, the sitcom's rabid fanbase helped it earn an unlikely season renewal. The same is true of Fringe. How viewers engage with a show is becoming as important to networks as raw numbers, the end result being the extended life span of quality, game-changing series that, just three years ago, would've been canceled without a second thought.
The musical-competition series has not, in fact, reached a breaking point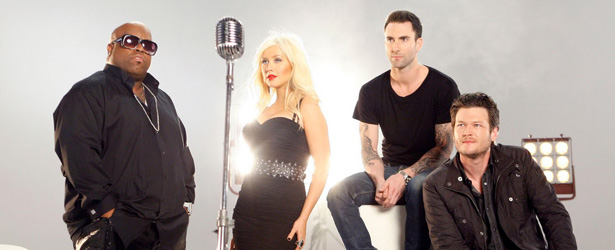 The talking point going into this TV season was the presumed talent-show saturation, with Fox launching The X Factor, NBC upping the ante in its promotion of The Voice, and American Idol returning for an 11th season to a crop of talent-based reality TV that also included The Sing Off, America's Got Talent, The Glee Project, and more. But what actually happened is that the genre was reinvigorated.
The Voice emerged as a bonafide hit, and one of the few bright spots on NBC's schedule. The X Factor, while not as successful, consistently made headlines for judges' antics, standout performances, and dramatic contestants (the emotional breakdowns of two of the show's adolescent singers, especially, comes to mind). Meanwhile, American Idol introduced the most talented Top-10 roster of singers it's had in years—maybe ever. The very public casting of new judges for shows like The X Factor and America's Got Talent (Hello, Howard Stern) garnered excitement tantamount to the Oscar race, while new Idol-like series in the pipeline—Duets, Opening Act—seem to put a legitimately refreshing spin on the genre. Sure, the people winning these competitions have as much of a shot at succeeding as recording artists as the average house cat does. But as television, these shows are succeeding more than ever.
The women won the gender wars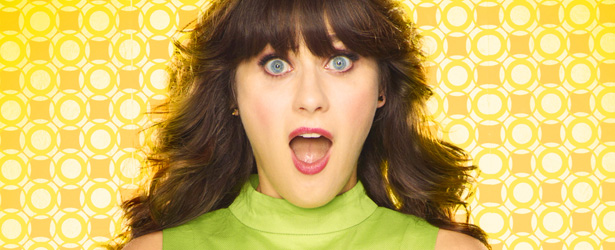 This season was billed as a battle royale between the funny ladies and the panicky dudes. New Girl, 2 Broke Girls, Girls, Suburgatory, Whitney: All starred women, were run by women, and debuted a new, edgy female voice that television desperately needed. Last Man Standing, Man Up!, Work It, and How to Be A Gentleman, on the other hand, highlighted the an apparently comedic "mancession" that society is immersed in. 2 Broke Girls was the highest-rated new show of the year, followed closely by New Girl—which, along with Girls, was among the best-reviewed new comedies of the season. All five female-led sitcoms were picked up for another season. All of the male-led ones—with the exception of Tim Allen's Last Man Standing—were canceled.
But there's more to say that "girls rule and guys drool." What those female-centric comedies did, to various levels of success, was bring something fresh to the stale sitcom format: a sharp voice, an unseen character dynamic, a new kind of actress. The "mancession" maladies were throwback sitcoms in the worst way, relying on lazy cliches, telegraphed punchlines, and stereotypes for laughs. The women didn't win because they were women. They won because they were funny.
Sometimes, all shows need is room to breathe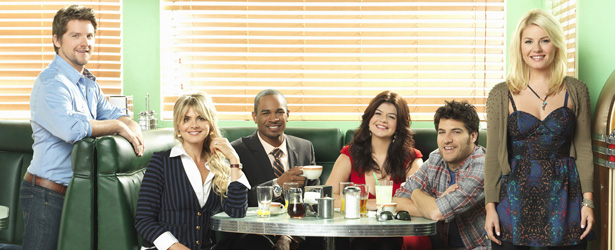 ABC's whiplash-quick, pointedly quirky Happy Endings barely earned a second season after last year's ho-hum ploy to be the next Friends. But throughout its second year, the show blossomed, settling into its characters' hilarious neuroses, upping the zinging references, and tightening the dialogue. A loyal fanbase followed, making Happy Endings the unlikely new sitcom to beat. While New Girl, on the other hand, launched with massive buzz and strong ratings, Zooey Deschanel's odd lead performance was polarizing with critics. But throughout its debut season, it slowly overcame its "adorkable" crutch, becoming one of the most consistent, laugh-out-loud comedies on TV. On the drama side, Revenge embraced its high camp factor as it entered the middle third of its season this winter, producing deliciously fun soap antics that had been absent on TV for years.
Other established series, now in the heart of their runs, became the best versions of themselves after troubled beginnings. Parks and Recreation began as a lame The Office copycat, became the most-improved sitcom on TV, and now, with its touching, absurd recent season, is the smartest show on television. Parenthood, which was disappointing, tangled schmaltz when it first debuted, is no longer an overly earnest family drama, but deeply affecting.
The rules of TV are changing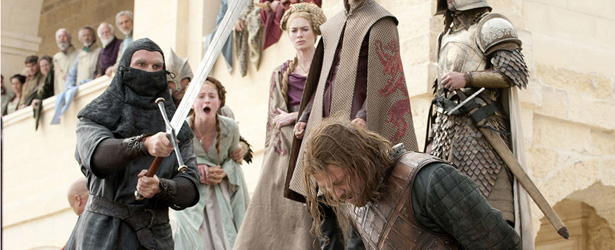 Television is more daring, more creative, and more unexpected than ever, and this season the rules of convention were thrown out the window. Pivotal, beloved, lead characters were shockingly killed off Game of Thrones and Boardwalk Empire in the name of honest, good story. Ryan Murphy's American Horror Story simultaneously revitalized horror on TV revived the mini-series/anthology format with its commitment to ensuring viewers literally never expected what was lurking around the corner. Breaking Bad, which previously made monumental use of the anti-hero with its conflicted lead character Walt, turned that anti-hero notion on its head by making him more morally ambiguous than ever—and challenging viewers to still root for him.
On the comedy side, New Girl thrust the goofy sidekick into a leading role. Girls allowed its characters to be annoying and sometimes even despicable in the name of truth and comedy. Community traveled deeper and deeper into its rabbit hole of self-reference and meta structuring.
Shows in transition earned mixed report cards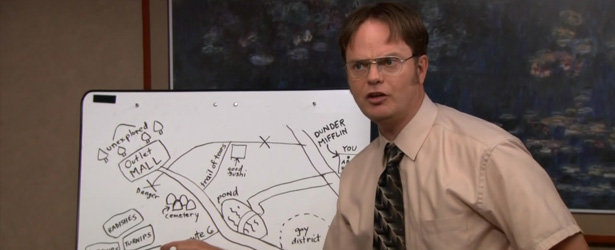 Three of television's most celebrated shows were in transition this season. This was the year The Office had to prove it could go on without Steve Carell as Michael Scott. Sporadic doses of James Spader failed miserably at recreating the Michael spark, while morphing Ed Helms's Andy into Michael 2.0 malfunctioned worse. The addition of Catherine Tate as the odd-yet-charming Nellie at the tail end of the season showed glimmers of promise that this year's C- could be next year's A+. This was also the year that Glee had to force its characters to grow up, introducing rare stakes as it made the decision to graduate half of its lead characters. The whole ordeal was a PR debacle, with erroneous reports of firings leaving fans fuming, and causing lasting confusion over which characters will be returning next year. But while much of this season of Glee was messy and infuriating, the maturation of its characters, who believably and touchingly dealt with having sex, rejection, and saying goodbye, made for some of the finest television moments of the year.
And then there's Mad Men, which found itself this season transitioning into a new cultural era and a new Don. The time shift to 1966 introduced a new sociopolitical context, and with it an exciting reinvigoration—almost like the debut of Mad Men in living color. Don is 40 and subtly existential, while the addition of Megan as his wife Zou Bisou Bisoued unexpected shades from the typically brooding characters. While previous seasons slowly meandered to a climax, there's a palpable urgency to the new Mad Men, and big, important things are happening faster than ever before. It would've seemed impossible, but the show is even better than it's ever been.
The next generation of greatness is here
It's easy to mock the season's biggest failures, and bemoan what network's aren't doing right. But the fact of the matter is that television produced a lot of quality work this year. Led by transfixing performances from Claire Danes and Damien Lewis, Homeland was so riveting and so nerve-wracking that the act of watching it became an almost taxing experience. Lena Dunham may be comedy's next great auteur, speaking to both a new generation and a current moment with Girls. Louie proved that comedy can be as unsettling as it is hilarious, while Game of Thrones redrew the boundaries of scope that television viewers would not only handle, but desire.
Happy Endings's Max, Glee's Kurt and Blaine, Smash's Tom, and The Good Wife's Kalinda—not to mention Modern Family's Mitch and Cam—are the new wave of culturally important characters. Shows like Shameless and True Blood, are abashed in their sordidness, while Mad Men, Breaking Bad, 30 Rock, and Modern Family continue to raise their game—all but ensuring their eventual placards among the greatest of all time.