The Precarious State of the Literary Interview
There are plenty of dull, insipid conversations with authors out there, but the form isn't worth writing off completely.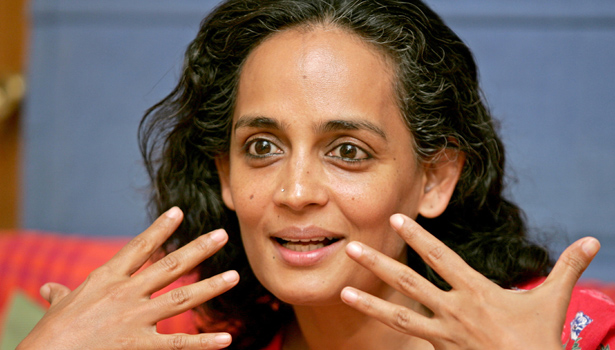 AP Images
The 2010s may rightly be called the age of the interview. Interviews appear regularly in magazines and newspapers, on blogs, websites, videocasts, television, and podcasts. On iTunes this week, eight of the top-ten podcast revolve around or include conversations or interviews. The popularity of interviews indicates that although we may be isolated in our technology-clad bubbles, we still like to listen to people talk and engage, reflect and share, even if we've stopped doing it ourselves.
According to some, literary interviews—which were oncethe apotheosis of the form—have become platitudinal and monotonous. In 2006, Pico Iyer attributed the decline of the literary interview to an overreliance on sound bites about authors plucked from search engines like Google and recommended that interviewers actually read an author's work. "[I]nterviews," he wrote, "have become a circular form in which almost every interviewer asks the same questions as every previous interviewer." Although some writers and readers have given up on literary interviews, now is not the time to abandon the form; some of the best examples of literary interviews are available on the Internet.
KCRW's weekly half-hour broadcast and podcast "Bookworm" with host Michael Silverblatt reminds us that the literary interview can function as art. Silverblatt prepares for each interview by reading almost everything a guest has ever written. He is a sensitive and careful reader who shapes his questions based on a guest's responses rather than a set of rote queries. Silverblatt's questions spark analysis, discussion, and storytelling. As a result, his guests break subjects apart and examine them more closely, entertain multiple points of view, and create narratives rather than blab anecdotes. Silverblatt takes the role of "host" literally. He is cordial and considerate without being sycophantic. (Silverblatt's Lannan Podcasts are also available via podcast.)
The Paris Review (where I'm an editorial associate) continues to publish interviews that aren't merely Q&As with someone in the literary profession. Paris Review interviews are well crafted, typically by both the interviewer and the interviewee. Their "rewritten interviews" function as a mode of self-education and self-culture. The magazine has interviewed practically every author from William Faulkner to Toni Morrison, T.S. Eliot to Stephen King. The Paris Review Writers at Work series (then six volumes) won the George Polk Memorial Award for excellence in reporting for an interview series in 1968 and was nominated for Pulitzer Prize.
Other magazines that post smart, lively literary interviews on the Internet include Tin House and Callaloo. (Unfortunately, Callaloo's website is inhospitable.) Similarly, the Atlantic interviews, available as part of the "Atlantic Unbound" series, include interviews with writers, such as Tobias Wolff and Edwidge Danticat.
MORE ON BOOKS
NPR's weekday interview program Fresh Air with Terry Gross has been broadcasting since 1975 and is available as a podcast. Given the number of guests that appear on her show, Gross manages to conduct relatively substantial interviews with authors. An anthology of her author interviews, Fresh Air Writers Speak with Terry Gross, includes conversations with Philip Roth and David Sedaris and is available on audiobook.
To hear interviews with writers of the past, Wired for Books MP3 Page includes many (if not all) of the interviews conducted during the 1980s by journalist and writer Don Swaim for his radio show "Book Beat." The downloads are loose, uncut, 30-minute versions of what was eventually edited down to two-minute segments. Swain not only interviewed authors, but also biographers such as Peter Ackroyd (Dickens), Brian Boyd (Nabokov), Robert DeMott (Steinbeck), Ian Hamilton (Robert Lowell and JD Salinger), Diane Middlebrook (on Anne Sexton), and Arnold Rampersand (Langston Hughes).
FORA.tv includes 10,000 video conferences, lectures, and interviews available for download. Funded by investors Adobe and William Hearst III, FORA.tv is prohibitively expensive but offers access to talks with authors held at the New York Public Library,
The New York Times
'TimesTalks,' the 92nd Street Y, and
The New Yorker
Festival. You can download
David Remnick's 2011 interview with Jonathan Franzen orJanet Malcolm's interview with Ian Frazier. In a similar vein, Harvard University's Forum Network runs videocasts of interviews and conversations with novelists, graphic novelists, poets, biographers, and scholars as diverse as Stephen King, Alison Bechdel, Touré, and Helen Vendler.
But Iyer is right that many of the literary interviews published or aired today lack the substance and style that the literary interview's rich and varied history suggests. The first literary interviews published in the United States appeared in the penny papers during Charles Dickens's 1842 North American tour. These "written-up" interviews, or profiles, drew on personal interactions with Dickens and described Dickens with almost photographic accuracy. Literary interviews were more widely published by the time Oscar Wilde arrived in the United States for his 1882 lecture tour. Wilde poked fun at the interview as a form. He provided his own questions to interviewers and eventually staged and published a self-interview in which he mocked the interview's staid conventions.
In the hands of Joseph Pulitzer and other editors who engaged in "yellow journalism" during the 1890s and early 1900s, the interview became an aggressive tool used by the press to invade a subject's privacy. These techniques prompted Mark Twain to remark that the interview was "an unhappy invention." The publicity vein of the literary interview took hold during the first half of the 20th century, when the tabloid, the modern gossip column, popular magazines, and radio dominated the entertainment industry. In 1953, The Paris Review started publishing in-depth literary interviews in the tradition of literary conversations such as James Boswell's Life of Johnson and Johann Peter Eckermann's Conversations with Goethe. During the 1970s, the publication of literary interviews in Playboy, Rolling Stone, and Esquire helped establish them as more than just a "nudie," music, or men's magazine respectively. In the 1980s, National Public Radio shows like "Morning Edition" and "Weekend Edition" ran author interviews, which gave their news platform a broader base. The 1990s and early 2000s saw the advent of "Oprah's Book Club," which, despite what Jonathan Franzen may have thought in 2001, attempted to present in-depth conversations with authors about their work for a diverse audience.
Today, too many author interviews are just that: interviews with people who happen to write books. Whereas a literary interview was once understood to be an interview between a member of the press and an author of note,today any author is a potential interviewee, regardless of talent or success. Run through the list of author-interview podcasts currently available, and you'll find few that feature authors whose names you recognize.
A run-of-the-mill author interview tends to be little more than an imitation of a literary interview. It covers the same material but to no purpose and little effect. The interviewer starts by asking gratuitous questions so that the author can summarize the book he or she is publicizing. Then the interview covers the do-you-write-with-a-pencil-or-a-typewriter questions. An author interview typically concludes with a series of silly, late-night-talk-show, anecdote-inducing questions that are meant to be funny and make the exchange feel "real." This type of question works well between David Letterman and Gwyneth Paltrow; less so between an ill prepared interviewer and a first-time author.
Maybe it would be best to train authors to give zippy, cool interviews in the Letterman style, particularly if we expect them to be more like our culture's current most revered figures: movie stars. Perhaps literary interviews have diminished in quality because books are not as important as they once were. "Serious" literary interviews went out with the demise of mega-bookstores in the early 2000s.
Yet it's hard to believe that literary interviews won't find a new niche in the burgeoning e-book industry. As Hazlitt wrote nearly 200 years ago, "The conversation of authors is not so good as might be imagined: but, such as it is (and with rare exceptions) it is better than any other." Who but the author has more of an opportunity to serve the public by functioning as a repository of knowledge, observation, and thought? Who but the author has the incentive to live up to Hazlitt's claim that authors are good conversationalists because there is "more to be learnt from them than from their books"?