Debating the merits of Roger Sterling, Hannah Horvath, Blair Waldorf, and more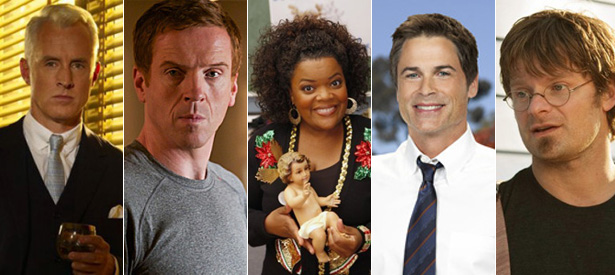 AMC/Showtime/NBC/HBO
For the past few weeks, Mad Men has been all about Roger Sterling. From his and Jane's fateful acid trip to the amicable end of their marriage that followed to Roger's subsequent re-evaluation of his life, Matthew Weiner is showing us yet another middle-aged man in a transition that may well build into a crisis.
In the most recent episode, we saw the full range of Roger's good and bad qualities: One minute, he was charmingly entertaining Sally Draper at her dad's awards banquet, and the next he was inadvertently corrupting the poor kid by slipping off for some illicit sexual contact with her step-grandmother. Among other things, the moment got us thinking about TV characters we love and hate in equal measure, from the Lotharios of advertising to pawns in Game of Thrones.
This post also appears on Flavorpill, an Atlantic partner site.
We want to hear what you think about this article. Submit a letter to the editor or write to letters@theatlantic.com.