Few narrative devices on TV are as effective as the disastrous, alcohol-feuled get-together.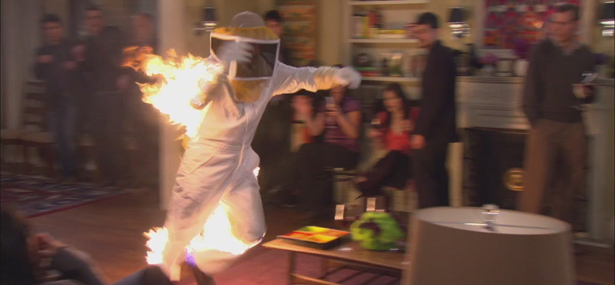 CBS
Sunday's episode of Girls reminded us that "crack is wack." Worlds collided at a party in Bushwick where Hannah peeled back another layer of the oddball onion that is Adam, Marnie pouted over Charlie, Jessa was Jessa, and Shoshanna required an Olympic "spirit guide." As soon as a feathery Jessa called it the "best party ever," it was obvious we were in for a major debacle that became blisteringly entertaining.
It's hardly the first time a television party has gone off the rails, and we wanted to revisit a few awkward and embarrassing network get-togethers to relive the mayhem. Look below to take a look at ten television parties gone wrong.
This post also appears on Flavorpill, an Atlantic partner site.
We want to hear what you think about this article. Submit a letter to the editor or write to letters@theatlantic.com.