Samuel L. Jackson, Indie Film Darling
The action icon has a lesser-known history of subtle roles in small movies like the new The Samaritan.
IFC Films
With the huge success of The Avengers on top of the Guinness Book of World Records officially naming him the top-grossing actor of all time, Samuel L. Jackson has been in the news a lot lately. But a moviegoer who knew nothing of him before 2008 could be forgiven for wondering whether his talent matches his fame. After all, in the past few years, Jackson has done little on-screen besides sporting the distinctive eye patch of Nick Fury, leader of S.H.I.E.L.D., the Marvel superhero universe's secret government agency. The 63-year-old has played Fury five times in mammoth hits such as The Avengers and Thor, and there are still four movies left in his nine-picture contract with Marvel.
Amid the blockbuster hubbub, though, it's easy to forget that Jackson has been a critical darling. One of the best actors around, he's an accomplished performer who has amassed an impressive oeuvre of thoughtful performances in movies far from the mainstream. Beyond Nick Fury and Snakes on a Plane lies a serious, studied professional who's as adept at buttoning up and subduing things in an indie feature as he is at going bombastic and over the top in a Hollywood hit.
Opening in limited theatrical release today and available nationwide on demand, The Samaritan, starring Jackson, is the first movie in ages to demonstrate the full range of his skills. A glum, character-driven film noir, it offers a vision of the actor that's far removed from the domineering Fury.
His Samaritan character, named Foley, is newly released from prison after serving a 25-year stint for murder. "Nothing changes unless you make a change," the ex-con says, and the movie chronicles his efforts to carve out a new life for himself in freedom, while the forces of his past seek to turn him back to a life of crime.
The movie is an exercise in muted miserablism that offers a chance to experience Jackson playing an individual beset by sadness and regret, instead of volcanic anger or supreme confidence. Foley is among the most vulnerable and affecting parts he's been handed, a man who can't always find the words that need to be said, and who doesn't know exactly how to handle every obstacle thrown his way.
Beyond Nick Fury and the Star Wars prequels' Mace Windu, in honor of Jackson's sterling work in The Samaritan, it's worth taking a look at the actor's parallel career as indie film star: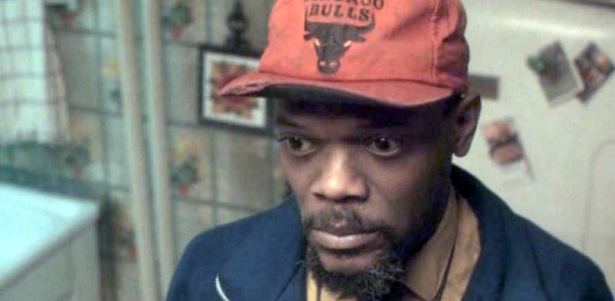 Gator Purify in Jungle Fever (1991)
Jackson first garnered serious attention for his vibrant take on Gator, protagonist Flipper's (Wesley Snipes) crack-addicted brother in Spike Lee's drama about interracial relationships. He's a powerful disruptive force in the movie, driven to terrible, self-destructive behavior by his need for the drug. The actor, who struggled with drug addiction himself, is utterly authentic in the role. Enthused by Jackson's magnetic performance, the Cannes Film Festival awarded him its first supporting actor award, and he was on his way to full-on stardom.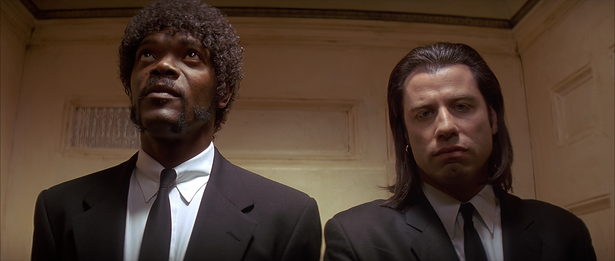 Jules Winnfield in Pulp Fiction (1994)
The loudmouthed and aggressive half of the contract killer duo that is such an indelible part of Quentin Tarantino's post-modern masterpiece, Jules Winnfield is among the most memorable cinematic creations. He's the character that forever immortalized Ezekiel 25:17 and established Jackson's penchant for intense, sustained screaming. The actor has never been scarier or funnier than he is during Jules's famous slaying of Brett (Frank Whaley), accompanied by the character's crazed recitation of his favorite biblical verse, shot in tight close-up.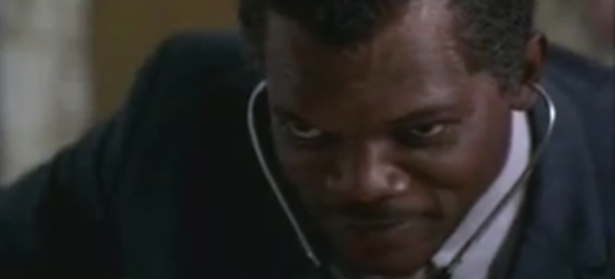 Louis Batiste in Eve's Bayou (1998)
Jackson went in a very different direction as Louis Batiste, the charming doctor/paterfamilias in this atmospheric Southern drama. He's the flawed man at the center of writer-director Kasi Lemmons's hushed, moody family tragedy, whose misdeeds spur the narrative's central trauma. As seen through the eyes of the film's protagonist and narrator, his daughter Eve, Louis is kindhearted and tender, mysterious and cold. Jackson blends each trait in a haunting performance.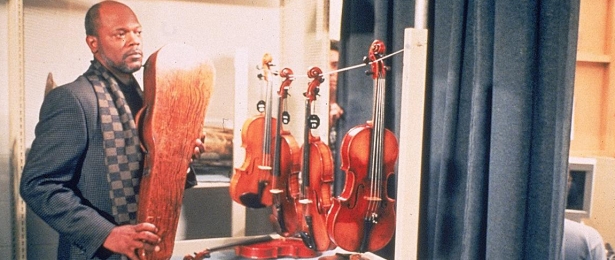 Charles Morritz in The Red Violin (1998)
The Red Violin charts the tumultuous, centuries-spanning history of the titular instrument, so Jackson's only in about one-fifth of the movie. As appraiser Charles Morritz, assigned to the instrument before it's auctioned in the 1990s, the actor isn't given a lot to do. But if for no other reason, the actor's performance here is notable because as a testament to his range. He convincingly, seamlessly blends into the arty, intellectualized world of a movie that's as far removed from XXX or The Avengers as possible.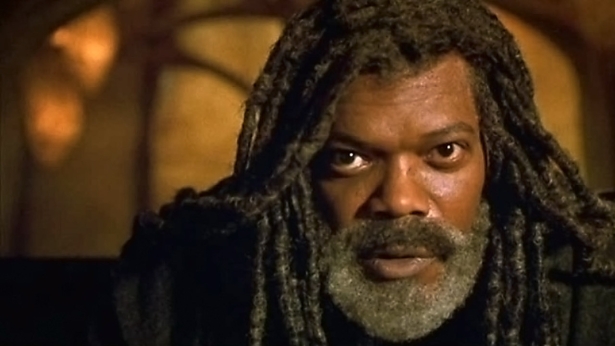 Romulus in The Caveman's Valentine (2001)
The actor takes a convoluted role—that of a cave-dwelling, schizophrenic, piano prodigy/amateur detective—and imbues it with grandiose, empathetic feeling that's perfectly suited for Kasi Lemmons's contemporary neo-gothic detective story. "To watch Samuel L. Jackson in the role," Roger Ebert wrote, "is to realize again what a gifted actor he is, how skilled at finding the right way to play a character who, in other hands, might be unplayable."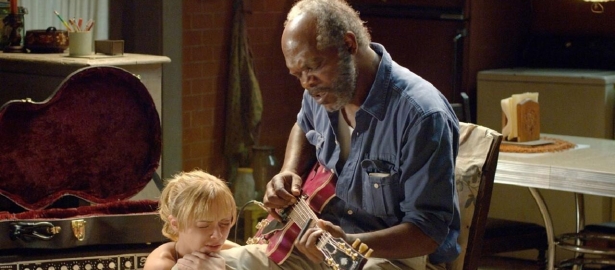 Lazarus Woods in Black Snake Moan (2007)
There's no better testament to the quality of Jackson's work in Black Snake Moan than this: His character, a fanatically religious farmer named Lazarus, spends a big chunk of the movie with Christina Ricci's Rae forcibly chained to his radiator so that he can "heal" her of her sinful lifestyle, and you still are made to like and care about him. That whole mastering-unplayable-parts thing that Ebert wrote about applies tenfold here.