'Men in Black,' 'Glee,' Joey Ramone: The Week Ahead in Pop Culture
A look at the things we're most excited about watching, reading, browsing, and listening to
A look at the things we're most excited about watching, reading, browsing, and listening to: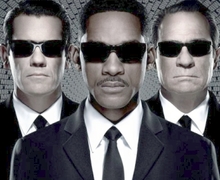 MOVIES
In theaters Friday:
Fifteen years after Will Smith and Tommy Lee Jones entertained with their first big, campy, alien-busting comedy, they return with Men In Black III, which plays off Mad Men fever by traveling, for part of its duration, back to the 1960s (where Josh Brolin plays a younger Jones). The reviews are fairly promising: "It may seem like the underdog in a summer full of four-colour heroics, bats, cats and impossible worlds, but MIB 3 is enjoyable enough that we wish the series hadn't been MIA for quite so long," says SFX.
Moonrise Kingdom, Wes Anderson's return to live-action filmmaking, is drawing raves for the way it retains the Royal Tennenbaums' director's trademark tweeness while packing a real emotional punch.
---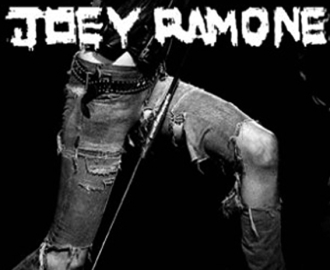 MUSIC
On sale Tuesday:
Fifteen songs that punk pioneer Joey Ramone left behind when he died in 2001—solo tracks written during and after the 1976-1996 tenure of The Ramones—have been assembled for a posthumous release (actually his second posthumous release) 11 years later. Joan Jett and members of Cheap Trick, the Dictators, and the E-Street Band all contributed to get the songs finished.
Thirty years into their career, the influential post-punk Brits The Cult—remember "She Sells Sanctuary"?—release their ninth studio album, which, according to bassist Chris Wyse, has a "Zep/Stooges mix of energy."
---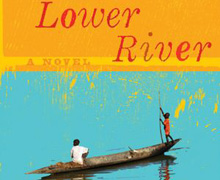 BOOKS
For sale Tuesday:
Richard Ford, the Pulitzer prize-winning author of The Sportswriter has a new book out this week, about a 15-year-old boy whose parents get arrested for robbing a bank.
Legendary travel writer Paul Theroux's latest novel is about a man who, in a mid-divorce midlife crisis, returns to the Malawi village he served as a member of the Peace Corps. You can read an early excerpt from The Lower River here.
---
TV
This week is the last big week for season finales. There's The Middle, American Idol, Modern Family, Don't Trust the B---- in Apartment 23, and Revenge all have their last episodes of the season on Wednesday.
And then there's Glee on Tuesday night. Most people have stopped paying attention to the once-great high school musical melodrama, but disillusioned "Gleeks" should probably tune in this week: The main characters are graduating. Show creator Ryan Murphy insists they'll all be back in some form next season, at least for a little while, but this'll be the last chance to see them all while they're all full-time McKinley High students.