Steven Spielberg's Harry Potter, Sergio Leone's Godfather, and other movies that could have been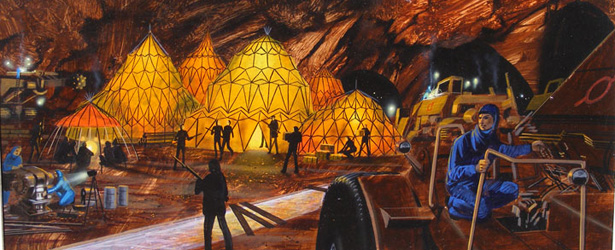 After a slam-dunk opening weekend at the box office, Avengers director Joss Whedon has to be giddy over his epic superhero spectacle. We're sure it's far more thrilling a feeling than the one the Cabin in the Woods filmmaker had when he pitched a Batman movie shortly before Christopher Nolan's Batman Begins would reboot the caped crusader franchise.
According to an interview with the director that Slash Film shared, Whedon's "morbid, death-obsessed kid" Batman pitch -- in which a 12-year-old Bruce Wayne realizes his true purpose -- didn't impress Warner Bros. Nolan's version of Batman eventually made its way to theaters. Whedon's story, however, recalls the number of big budget studio projects that were almost made by different directors, and we've explored a few of those famous titles below.
This post also appears on Flavorpill, an Atlantic partner site.
We want to hear what you think about this article. Submit a letter to the editor or write to letters@theatlantic.com.