What did Tina Fey, Bruce Willis, Stephen Colbert, and others foresee for their futures?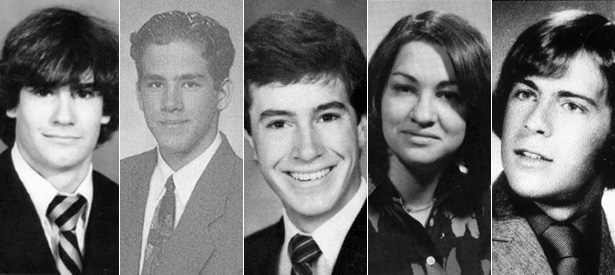 It's that time of year again. Colleges and high schools across the country are about to kick their overachieving out into the world. The biggest question for every graduating class, though: What are you going to put in your yearbook bio? After all, if you become insanely successful, people are going to look back on that quote from Mark Twain or Oscar Wilde and judge you for it.
Here's a selection of what a few movie stars, musicians, and politicians put down in ink for their fellow classmates to remember them by. Maybe some soon-to-be graduates will be inspired.
This post also appears on Flavorpill, an Atlantic partner site.
We want to hear what you think about this article. Submit a letter to the editor or write to letters@theatlantic.com.