Celebrating progress through artistic expression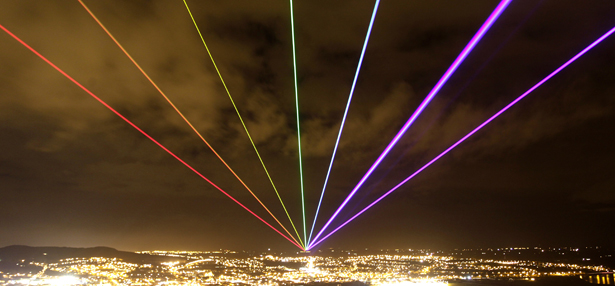 AP Images
It's been an exciting few days for advocates of equality in America. On May 9th, Barack Obama declared his support for gay marriage, prompting both hysterical attacks and elaborate praises like Newsweek's most recent cover. In honor of this historic moment, we've compiled a small selection of rainbow art, from complicated Rube Goldberg vandal-bike-machines to minimalistic window smudges, from rainbow illusions in strung wire to pancakes. Enjoy.
This post also appears on Flavorpill, an Atlantic partner site.
We want to hear what you think about this article. Submit a letter to the editor or write to letters@theatlantic.com.