8 Types of TV Shows You'll See This Fall
Series about gay couples, the mafia, and quirky families, plus comedies galore

The four major networks—ABC, NBC, CBS, and Fox—announced their schedules for the 2012-13 TV season this week, sealing the fates of dearly departed favorites (so long, CSI: Miami), quickly putting struggling freshman series out of their misery (adios, GCB), and saving a handful of beloved shows that were barely skating by (welcome back, Community!). The big news, however, was the unveiling of each network's slate of new shows.
From gay couples to Kevin Bacon, alien neighbors to mob doctors, and everything in between, here's what to expect from the new crop of TV series when you tune in next season:
1. Comedies...everywhere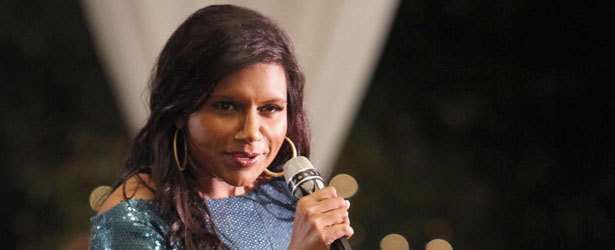 When Glee, Modern Family, and Community launched in 2009, critics cheered that the notion dominating the later half of the '00s—network comedies are dead—was wrong. The trend continued and then, last year, comedies erupted on TV: New Girl, 2 Broke Girls, Up All Night, Last Man Standing, and close to 10 other new shows debuted, to various success. Next season, sitcoms will be inescapable.
There will be 15 new comedies premiering next season, adding to the two dozen that will be returning. The Matthew Perry-led group therapy comedy Go On and Ryan Murphy's new series about a gay couple trying to have a baby, The New Normal, among other new sitcoms, will give NBC four nights with comedy blocks for the first time in over a decade. Hit Fix's Alan Sepinwall aptly describes a "six sitcom pile-up" on Tuesday nights, when NBC's aforementioned new shows will face off against ABC's Happy Endings and Don't Trust the B---- in Apt. 23 as well as Fox's New Girl and buzzy new entry The Mindy Project, from The Office's Mindy Kaling, a strongly-voiced comedy that gives off a distinct "Are You There Vodka, It's Me Zooey Deschanel" vibe. Friday nights will house comedy hours again, with both ABC and NBC housing sitcoms there next season. The return of TGIF?
2. The search for the next Modern Family...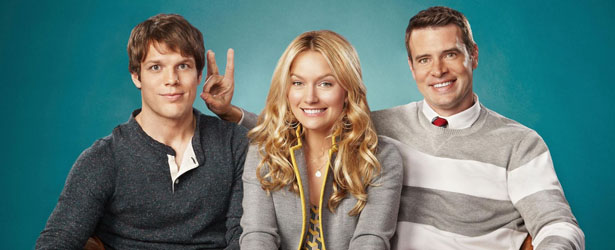 Two seasons ago "friends hanging out" comedies were en vogue, with Perfect Couples, Friends With Benefits, and Happy Endings all premiering. Last season launched the gender wars, with female-led shows like New Girl and Whitney facing off against dude-centric offerings Last Man Standing and Man Up!. Next is the year of the high-concept family comedy.
Capitalizing on the successes of The Middle, Raising Hope, and especially Modern Family, the networks seem to be gunning for the next family-friendly hit with enough edge to woo adults and enough quirk to please the kids. The Neighbors, which will air in the plum post-Modern Family time slot, reverses the 3rd Rock From the Sun conceit: A human family moves into a new community, only discover their entire neighborhood is populated by aliens. Fox's The Goodwin Games forces three estranged siblings to move back in with each other in order to inherit their father's estate. Ben and Kate (Fox) follows the hijinx when a flaky brother moves back in with his single-mom sister; How to Live With Your Parents for the Rest of Your Life (ABC) follows the hijinx when a single mom moves back in with her parents; 1600 Penn (NBC) follows the hijinx when a family moves into the White House.
3. ...and the still-elusive next Lost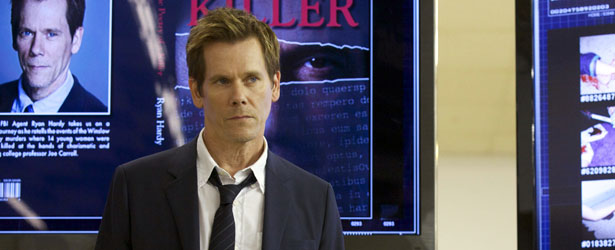 Since Alias, 24, and Lost successively bowed off the airwaves, networks have struggled to launch another high-octane series that hooks viewers with equal parts adrenaline, action, and mystery. But that hasn't stopped them from trying; see Flash Forward, The Event, Awake. Next season's most obvious play for the Lost throne is ABC's Last Resort, about a mutinous submarine crew forced to start their lives over on a remote island paradise. The network's Zero Hour is a conspiracy-focused thriller starring ER's Anthony Edwards as a paranormal enthusiast who collects Da Vinci Code-like clues to solve the abduction of his wife. NBC's Revolution, from Lost creator J.J. Abrams, depicts a dystopian world in which an epic disaster has caused all energy to cease existing, while The Following casts Kevin Bacon as the next Jack Bauer, a gruff, rulebook-out-the-window FBI agent who must recapture a serial killer who escaped from jail—as well as the cult the killer inspired.
4. Throwback sitcoms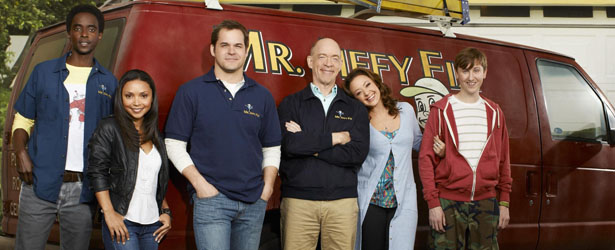 Tim Allen proved with Last Man Standing that audiences are ready to embrace a former comedy star in a show with the same retro voice that was his specialty decades ago. This fall, a slew of sitcom vets will follow suit with their own decidedly throwback vehicles. The laugh track and telegraphed punchlines of Reba McEntire's Malibu Country make the show look like a direct sequel to Reba. Jami Gertz, who starred in the by-the-numbers sitcom Still Standing, will lead The Neighbors. The King of Queens' Leah Remini will reprise her sassy housewife character in The Family Tools, while familiar faces Jenna Elfman (Dharma and Greg), Sarah Chalke (Scrubs), Justin Kirk (Weeds), and Matthew Perry (Friends) will show up on 1600 Penn, How to Live With Your Parents..., Animal Practice, and Go On, respectively.
5. Throwback procedurals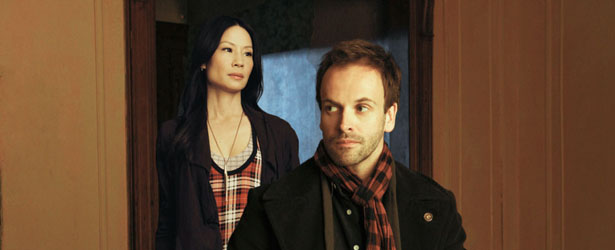 It's not just comedies getting the throwback treatment. Case-of-the-week procedural dramas, which were largely missing from last year's slate of fairy tales and Mad Men rip-offs, are also making a comeback. NBC ordered Chicago Fire, a firefighter drama from Law and Order producer Dick Wolf with echoes of Third Watch, ER, and New York Undercover. CBS' Elementary stars Jonny Lee Miller and Lucy Liu as Sherlock and Watson in a modern day spin of Sherlock Holmes, looking to be a quirky procedural that's firmly in the network's wheelhouse. Ditto to Made in Jersey and Golden Boy: Made is a fish-out-of-water lawyer drama about a New Jersey native breaking into a highbrow law firm; Golden Boy is a police drama about the youngest commissioner in NYPD history.
6. Soap operas
New dramas that broke out over this past season can be counted on exactly three fingers: Once Upon a Time, Scandal, and Revenge. Networks are capitalizing on the addictive success of the Scandal and Revenge to launch more nighttime soaps that hope to capture the same loyal followings. ABC's Nashville, which stars Connie Britton as a country singer whose star is waning and Hayden Panettiere as a starlet on the rise, promises campy battles between two strong-willed women and steamy affairs aplenty. Infamous appears to be NBC's direct answer to Revenge, starring Meagan Good as a detective who goes undercover to infiltrate a wealthy family's household in order to investigate the death of its heiress—who also happened to be her best friend. 666 Park Avenue, on the other hand, will put a supernatural twist on the lives of the rich and privileged, examining the mysterious dark forces wreaking havoc on the residents of a posh Manhattan apartment building.
7. Mob shows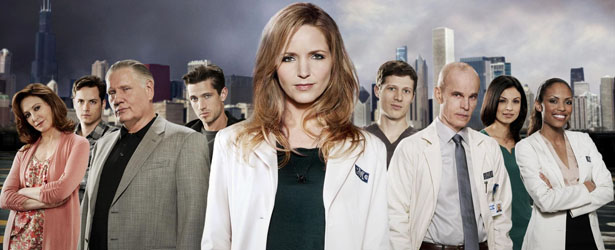 A handful of new series on the drama side have mob ties. Most obviously, Fox's The Mob Doctor follows a doctor who agrees to work with the mob to pay off her brother's debt. ABC's Red Widow stars Radha Mitchell as a widowed housewife whose husband's business partners dealt with the illegal drug business. In order to find out the truth about his death, she infiltrates that underworld herself. Finally, in CBS's '60s-set Vegas, Dennis Quaid's cowboy sheriff and Michael Chikils' mob fixer will face off week after week.
8. Comedies about gay life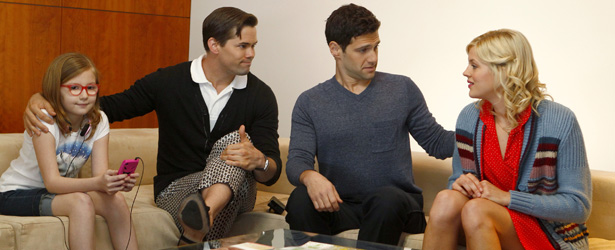 What if Mitchell and Cam from Modern Family were the stars of their own comedy? That's the notion behind two new sitcoms this fall, which will cast gay couples as the bonafide leads of a show for what appears to be the first time. The New Normal centers on a gay couple played by Broadway's Book of Mormon star Andrew Rannels and Hangover alum Justin Bartha, and the unconventional family circle they end up forming with the surrogate they hire to have their first baby and her hell-on-heels mother (played by Ellen Barkin). Partners will debut as part of CBS' guaranteed hit-making Monday night comedy block. Numbers' David Krumholtz and Ugly Betty's Michael Urie play lifelong friends and business partners whose loyalties and jealousies are tested by one man's new fiancee (Sophia Bush) and the other man's gay partner, a nurse played by Superman himself, Brandon Routh. Both sitcoms have pedigree: The New Normal was created by Glee's Ryan Murphy and Partners comes from the creators of Will and Grace.