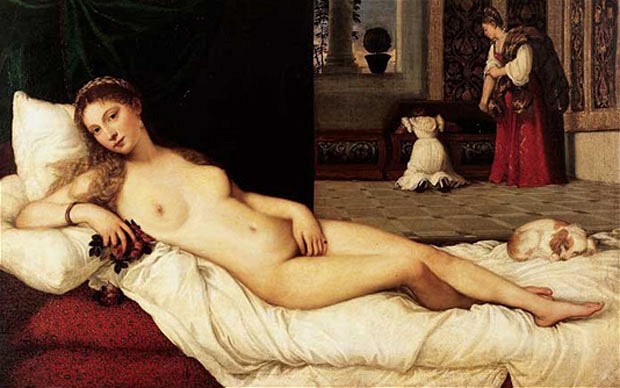 Artist
Anna Utopia Giordano
went in on the Old Masters, photo-shopping portraits of Venus to fit today's modern beauty standards.
Bob Duggan
calls the results "grotesque" in an illuminating way. I don't know. I think I missed something here. In each case they just look like thinner versions of the original. In terms of beauty, my raw man-sense doesn't have much of preference. I don't know what that says about me.
I'm always a bit skeptical when we romanticize the alleged beauty standards of the past, unmoored from the actual uncomfortable past that brought them to be. Things change for actual reasons--and just as often they don't change at all.