Serial killers, lewd jokes, and more bizarre stories from the world of album art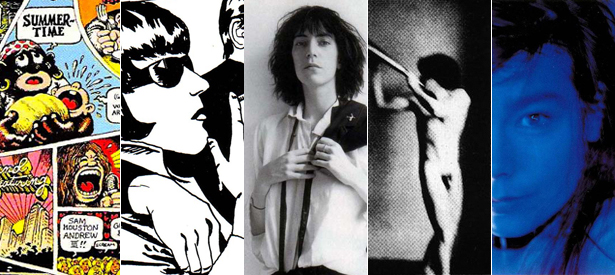 DGC/Columbia/Arista/4AD/One Little Indian
What makes great album cover art—or rather, who? These memorable record covers were born from close collaboration, or plucked by the musician's discerning eye from a visual artist's body of work, or created through some combination of the two.
We've rounded up ten covers—some of the most iconic and a few somewhat obscure—made by famous artists and photographers, along with some quick liner notes about how they came to be. What do flowers have to do with Power, Corruption & Lies? Peel slowly to see.
This post also appears on Flavorpill, an Atlantic partner site.
We want to hear what you think about this article. Submit a letter to the editor or write to letters@theatlantic.com.