'The Five Year Engagement,' the NFL Draft: The Week Ahead in Pop Culture
A look at the things we're most excited about watching, reading, browsing, and listening to
A look at the things we're most excited about watching, reading, browsing, and listening to: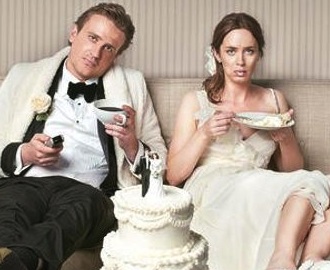 MOVIES
In theaters Friday:
Fresh off charming, smart, and hilarious writing and acting roles in The Muppets, Jason Segal co-writes and stars with Emily Blunt in The Five Year Engagement, the Apatow gang's take on one couples' rocky life after courtship.
The Brits behind the well-loved Wallace and Gromit animated franchise and the well-reviewed kids flick 2011 Arthur Christmas are grabbing more praise for Pirates! Band of Misfits, a stop-motion romp with the lead character voiced by Hugh Grant.
---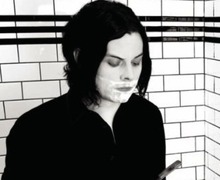 MUSIC
On sale Tuesday:
Jack White's first true solo outing, Blunderbuss, sees the White Stripes/Dead Weather/Raconteurs' bluesman "at his most strange, contradictory and unfathomable, and therefore at his best," writes The Guardian in a five-star rave. The praise has been nearly unanimous, and the album's now streaming for free, temporarily, at iTunes.
Death Grips—the experimental, aggressive hip-hop project featuring punk-drumming virtuoso Zach Hill—releases its debut full-length, The Money Store, to follow a 2011 mixtape that The Quietus hailed as signaling "the birth of a new legend."
---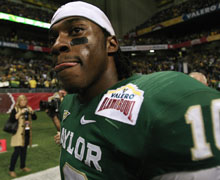 SPORTS
The NBA's shortened regular season comes to an end on Thursday of this week, with the playoffs starting on Saturday.
Meanwhile, pro football looks ahead to next season: The NFL draft takes place on Friday and Saturday. There's not a ton of mystery about this year's draft. Stanford's Andrew Luck is expected to be the first pick, for the Indianapolis Colts, while Heimann winner Robert G. Griffin III will likely go second, to the Washington Redskins. But it's still worth paying attention to see if there are surprises later in the draft.
---
BOOKS
For sale Tuesday:
For decades, Anna Quindlen has been a voice of practical feminism for men and women alike, writing about parenting, marriage, friendship, the workplace, and many other issues in a straightforward, unsentimental style. Her latest book, Lots of Candles, Plenty of Cake treads familiar Quindlen territory—the joys and challenges of everyday life—in her signature voice.
Former Secretary of State Madeleine Albright's new book, Prague Winter, is intensely personal. The memoir follows her experience with the Nazi invasion of her home country Czechoslovakia, World War II, and the subsequent rise of communism in Eastern Europe.
---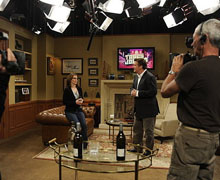 TV
30 Rock followed in the footsteps of fellow NBC series E.R.and Will and Grace when it broadcast a live episode a year and a half ago. This week, they're doing it again, in a characteristically sly way: The episode's plot has TGS almost transition from a live show to a pre-taped one--before Kenneth the Page convinces Liz and Jack of the beauty of live television. Airs Thursday at 8:30 p.m. Eastern.