'The Avengers,' Norah Jones, Robert Caro: The Week Ahead in Pop Culture
A look at the things we're most excited about watching, reading, browsing, and listening to
A look at the things we're most excited about watching, reading, browsing, and listening to: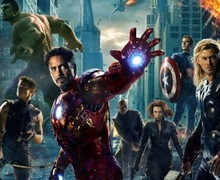 MOVIES
In theaters Friday:
In The Avengers, director Joss Whedon has assembled the rare big-budget super-hero film that "truly fulfills its hype," writes the Associated Press. Other critics agree. The culmination of a years-long project to bring Marvel stars to the big screen, the film unites Robert Downey Jr.'s Iron Man, Chris Evans's Captain America, Chris Hemsworth's Thor, Scarlett Johansson's Black Widow, Jeremy Renner's Hawkeye, Samuel L. Jackson's Nick Fury, and Mark Ruffalo's The Hulk.
Judi Dench, Maggie Smith, Bill Nighy, and Tom Wilkinson star in the well-reviewed comedy The Best Exotic Marigold Hotel, which chronicles four Brits' life in retirement in India.
---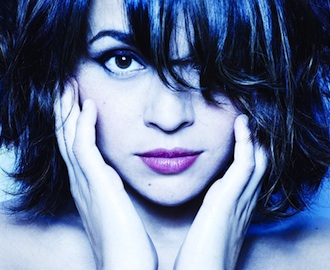 MUSIC
On sale Tuesday:
Norah Jones has teamed with avant hip-hop producer Danger Mouse (one half of Gnarles Barkley) for Little Broken Hearts, an album that's moodier and weirder than anything she's previously done. "She hasn't sounded quite so free and engaged as she does on these songs," says American Songwriter.
The inventive, dub-influenced pop artist Santigold's second album, Master of my Make Believe delivers itchy guitar hooks, spiky but danceable beats, and sing-along lyrics about pretenders, riots, and cultural revolution.
---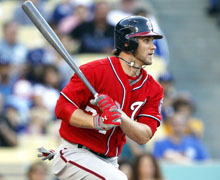 SPORTS
The Kentucky Derby is more than a horserace: It's a fashion show, an excuse to gamble and drink during the day, and an overall cultural institution. It's happening again this coming Saturday, kicking off this year's race for the Triple Crown.
The highly anticipated MLB prospect Bryce Harper made his MLB debut with the Nationals on Saturday night, playing against the Dodgers in an away game that the Nats ended up losing in extra innings. He'll play his first game at home in Nationals Park on Tuesday night against the Diamondbacks.
---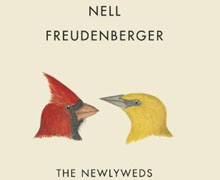 BOOKS
For sale Tuesday:
The fourth volume of Robert Caro's stunning Lyndon Johnson biography comes out this week. Lyndon Johnson: The Passage of Power follows Johnson from his powerful position as Senate Majority Leader to the impotence of the Vice Presidency—and then eventually to his inauguration as President of the United States after President Kennedy's death in Dallas.
Nell Freudenberger, author of the acclaimed short-story collection Lucky Girls and one of the New Yorker's "20 Under 40" fiction writers, has a new novel out about a Bangladeshi woman who moves to the United States to marry a man she met on an Internet dating site. The Newlyweds follows Amina and Doug as they navigate the awkwardnesses of marriage and confront truths about each other that had been hidden during their web-based courtship.
---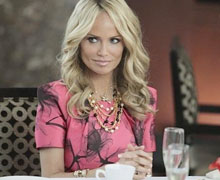 TV
Season finale season begins this week for network shows. The first round of shows to sign off until the fall includes ABC's Last Man Standing (Tuesday), CBS's Amazing Race, and ABC's GCB (both Sunday).