Rakim: 'We Need a Few More Kanyes'
Talking with the rap legend about the state of hip-hop today, the state of hip-hop when he started—and how he ended up living in suburban Connecticut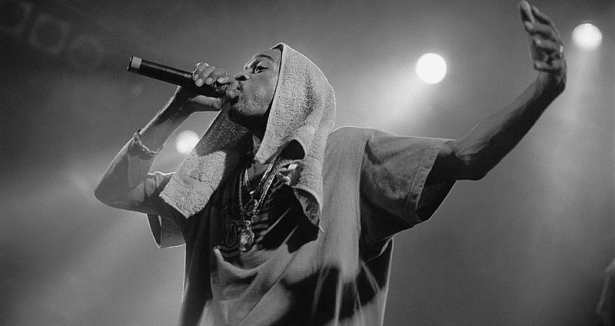 Rakim, also known as Rakim Allah, Ra, or simply as The God, is one of the most influential artists in the history of hip-hop. From his first single, "Eric B. Is President," released in 1985, Rakim (born Michael William Michael Griffin Jr. in the working class suburb of Wyandanch, Long Island) mesmerized listeners with a combination of laid-back menace and an introvert's version of emotional directness, and a mastery of technique that seemed startlingly complete for an artist who was only 18 years old. His wildly innovative rhyme patterns and unique storytelling gifts helped transform rap from urban block-party music based in New York into the dominant American popular art form of the past 25 years.
What's new in arts and entertainment.
See full coverage
Rakim's rhymes were so good that they created not one but two new generations of rappers, from Nas, the Wu Tang Clan, and Biggie Smalls, to Jay Z and Kanye West. He's also, in many ways, among the most humble performers imaginable in a genre defined in large part by lavish boasting about cars, gold chains, expensive watches, private jets, etc. Soft-spoken and bearing strong if eclectic attachments to Islamic beliefs, Rakim was never typical of anything in hip-hop, even before the Bentley and Gulfstream era. Now 44 years old, he remains married to his high-school sweetheart, with whom he has raised three children in Stamford, Connecticut, where he dwells in a post-preppie McMansion just down the road from the comedian Gene Wilder.
I went to visit Rakim after following Jay-Z and Kanye West across America because he is so widely respected by hip-hop fans and artists alike, and because we used to be neighbors in Chelsea. He welcomed me into a home whose spacious interior included a large picture of the Honorable Elijah Muhammad, several large dogs, and hundreds of well-thumbed books. We talked for about three and a half hours in his snowbound study about Kanye and Jay-Z, the evolution of hip-hop, and how he wrote some of his greatest songs.
---
When I listen to the artists that I love, from Nas to Kanye West, when I hear that interior voice, of a rapper creating self-aware characters with complex emotions in rhyme, I hear you. And some of those artists are name checking you and quoting you, and some of them are not. But they all heard you as kids and then took what you did in their own direction.
I definitely was reaching for that unique sound and a style that I could call my own. I was always a laid-back, subdued person, and I just try to let that speak through my music.
One line I remember so well was that beginning line of "Paid in Full, "Thinking of a master plan / Ain't nothing but sweat inside my hand." The dynamics of that verse are perfect because all the possibilities of that song, the directions that character can go, are created by the opposing force of those two first lines.
No doubt. I guess to put the whole song in a nutshell, you know, every good plan starts at nothing. You know what I mean? We're all in the same predicament, man. So I just start "Thinking of a master plan / Ain't nothing but sweat inside my hand." I figure that a lot of people can relate with that, for the crowd that I was reaching for, for the people that felt they wanted to do better.
Now you want to say things that move the crowd. But you also want to reach for people and try to get them to either agree with what you're saying or know that what you're saying is for them—"Yo, that's my story he's telling."
One thing that's notable as I sit and listen to three decades of this music is the musical growth of hip-hop, and also the moments when the rhymes get dumber and less fun. There's the killing and the shooting phase, where MCs are making the aggression really literal in the lyrics. And then there's the Gucci, Versace, Gulfstream jet, Bentley phase, which shows no sign of ending anytime soon and creates a new dynamic with the audience. Instead of saying, "I'm a vessel for you," the dynamic right now is "I'm above you, I'm the thing that you might have some crazy dream about, but you'll never actually get there."
Related Story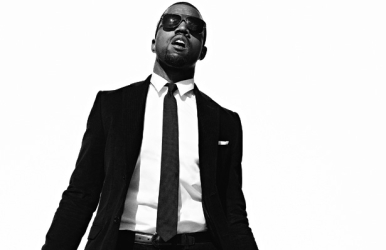 It's just not about the listener no more. It's about the artist, and this is how I'm living. I think it's almost alienizing it to the point where the listener feels like it's a world maybe that he will never be able to see, or it's a world that's going to make him envious of people who have what he can't ever have. It's confusing to me.
Maybe I'm too sensitive to the struggle, but I think a lot of people that listen to music are trying to escape. A lot of people listen to music, you know what I mean? And a lot of those people are what is always thought of as being less fortunate. As I grew up, a lot of the music was made to uplift the spirit.
The artists that you listened to growing up, like Ray Charles and Marvin Gaye, they saw uplift as part of their mission.
I guess being born and growing up around that, I thought that was what music was. Now of course the majority of hip-hop has always been boasting. It was funny. Now it's more of like throwing it into the listener's face. I think it brings the value of the journey down because now it's more like, "Look what I got" or ""You ain't got what I got" or "You got to get what I got." It's making the listener a little envious of what's going on, and it's almost demeaning. Because now it's like, "Well, not only I can't live that lifestyle, but they're throwing it in my face!"
I traveled across the country watching Jay-Z and Kanye's Watch the Throne tour. I went to eight different cities to feel the audience and watch their relationship evolve. And they're both amazing artists, right? But Jay-Z's a guy who makes $80 million a year off his huge talent, and he raps about his private jet. There's lines like that in Biggie, right, where he's flossing. But when he did it, it was like, "I got my honey on the Amtrak with the crack in the crack of her ass." It was distinctly unglamorous.
Now, Jay-Z and Beyoncé together, they're worth almost a billion dollars, from the strength of their own huge success. That's money that no sane person can comprehend.
Music was just inspirational. I don't care who listens to it. It inspires us to be better, think better, you know what I mean? I love Jay-Z, I love Kanye and I praise the way he's been able to bring more business out of the jungle. In my era, it was just a pen and a pad of paper. But now, it's like we can kind of monopolize with this thing. So I'll praise him for that.
Jay-Z, when he first came out, he was from Jaz-O, you know what I mean? He was spitting. So who created the monster? We don't know if the artist creates it, or the listener, or the media starts creating it.
I think Jay-Z was always kind of a different artist from Nas or Biggie. His genius is as a phrase-maker and a hit-maker who is also a brilliant businessman. He's a genius, but it's not the same as always writing the best rhymes—or to put it more directly, his aim is often to write hits. Think of the Jay and Nas battle, and why Jay won—it wasn't because his rhymes were better. He was doing something different. He wanted to dominate Nas by drawing a bigger circle around him.
When people ask me about the Nas and Jay-Z battle, I can't even compare the two because Nas was battling and Jay-Z was being so witty and his songs was still radio-friendly hits. Jay-Z was making songs like you said, and Nas was battling.
What separates Kanye from both Jay and Nas is that he's making his own beats.
Right. I love Kanye for that. Being a producer, making beats, and being a rapper. He does it all. Now, sometimes somebody can give you a credible track. But when you're searching for records or samples, only you know in your mind, in your intuition or your first instincts, what you need. When you hear that record, there's no denying it—"Oh my God, I've got to sample this." And he has that situation where he's lucky enough to love rhyming but can make his own beats, and that's like the perfect match. When he plays a record, his mind is on it right away.
So, being able to do that and the way he does it, Kanye is not afraid to reach. If you listen to his work, he did a lot of different type of music. He is not scared to just go where the track takes him. Like, "Jesus Walks" is one of my favorite Kanye songs. To this day, that song comes on, and I want to turn it all the way up. I don't want nobody to talk to me. I just want to enjoy that track, you know what I mean?
A lot of tracks he does, he's not afraid to go out the box where a lot of rappers might say, "Oh, I'mma do my 16 bars." Kanye just does whatever the track tells him to do—and that comes from being a rapper and being a producer at the same time.
Kanye thinks his music means something, and that intensity that he brings gets him into trouble.
At the end of the day, you've really got to appreciate an artist that's really outspoken and feels like his music can change the world. Don't even go to the studio if you don't think that your music's going to do something. You're wasting your time and my time.
You feel that in the award shows stuff where Kanye has these episodes, right? It's because he's passionate. If a lot of us don't take it that serious, then it's not going to be serious no more. People say, "That was his opinion, but he was so passionate about it," like that's bad. You've got to say, "Well, really?" We need that. We need the media to know that some of us are really passionate about music.
He has such a tortured relationship to material life. On one hand, there's no one that's more into fashion, and Gucci, and Versace, the good life, and whatever. Half of Kanye's songs are like that. And then, you feel him start to reach whether it's in "Jesus Walks" or whatever. Even the child support lines in "Golddigger"—"Got one of your kids, got you for 18 years." He's connecting to the people out and educating them about life, but then he flips, and he's like, "The good life, well that's the life I live." What's he doing as an artist?
Listen, it's a curse and a gift. Take money. You give the wrong person too much money, it could be a problem. Even myself, sometimes, I question some of the gifts just to make sure.
So I guess Kanye is living, like you said, the good life. The same amount of B.S.—being an entertainer and being a rap entertainer, there is much good stuff that comes, but sometimes the negativity comes right along with it.
Kanye is living both sides and realizing, "Shit, I love that new car that just got out." At the same time, "I've got a headache," you know what I mean? So, it's both sides of the coin. And Kanye lives hard. He wants to be in control of the moment.
I think he's maturing, and I think he wants other people to see it, too. That kind of helps explain Kanye. I kind of hear in his rhymes. He's living hard, and he's maturing now, and I think he's seeing both sides of the fence. We need a few more Kanyes, people that's really passionate about hip-hop and who keep it alive.
In the South, it's young down there. I know you don't like it, because you like old school New York hip-hop. But you can't knock them for the way they're shaping their rap culture, because it's a little different in different places. They don't have subway trains down there.
Talk to me about where your voice in "Eric B Is President" came from. I felt like that one song was so original that it totally re-made hip-hop. You were reluctant to rhyme, but the spirit was so powerful that you had to do it anyway.
I was kind of torn between two dreams. I was almost over the rap dream because I had been rapping for so long and living in Long Island, and knowing it's kind of far from the Five Boroughs. Then I thought I was going to be a football quarterback, but I stopped growing.
The world that you described in your music, the city life, you had to imagine all that.
I remember famous groups like the Cold Crush 4 coming out to the The Armory in Long Island, and I remember the rope was burning my chest. And when they came into the joint, it was like, "Oh! Tony Tone! Grand Master Kaz! That's the whole cast!" They walked in, and they bugged the whole crowd out because they walked in and just started posing and looking up to the sky. They did this for about 20 minutes, just as the DJs are setting up, they were looking up. They had this thing on the tape, "Flake form now, flake form." I guess that was flakin'. I was in awe, man.
Rap was more of an art back then. Even when you think of what the Sugar Hill was saying—"after school, I take a dip in my pool"—he had no pool, he had no Cadillac, he didn't have a lot of things he was speakin' on. It was entertainment, and the more imaginative a rapper was, the better he was. Now hardcore is, I pull a gun out on you and blow your brains out.
You always had that combination of intense aggression and that laid-back tone that suggested a wider perspective on your own aggression. You were kind of describing a young man's feelings from the inside and the outside at the same time.
No doubt. My mother and father distilled a lot of manners—when you're young it's called manners [laughs] "Make sure you use manners." They instilled a lot of pride in me. It trickled all the way down to the music they listened to—everything from jazz to R&B, from Lou Rawls, Ray Charles, and Ella Fitzgerald. The range was wide. My mother sang everything from opera to jazz music. She even entered a contest at The Apollo. My mom was real rooted in the music.
My father didn't sing or none of that, but he knew what good music was. They would go out and buy a tape, come home and play it, and when he first brings a tape home everybody goes in to hear it, because we know without him, we're like, "What Dad got?" "I don't know, I think it might be some Marvin Gaye or something."
Their taste in music had a big effect on me. Listening to Marvin Gaye, Stevie Wonder, Quincy Jones, gave me a real good perspective on, not only good lyrics but the music itself. I played saxophone. I knew how to read music.
A lot of the Quincy Jones and the jazz didn't have vocals on it, but it had moods in it. That's how I learned how to listen. I would listen to the music and see what the track sound like. I would always say "I want to see what the track is asking me to do."
Tell me how you and Eric B met.
One of my football buddies, [Alvin Toney], we grew up together, and one day he came to the house and knocked on the door. And Alvin, he was like a real street person. He wasn't a flashy dude back then. He was a halfback on the football team, a hard-nosed cat. You know what I mean?
So I go to the door, and I see somebody standing there with a fur coat on. And I didn't like people bringing unknown people to my house because I was small and, I was like, 'Come over here with nobody, man. Come by yourself." So I open the door and I'm like, "What up, guy?" He's like, "Yo! I know you don't like me bringing anybody, right?" I'm like "Yeah." "Well this is Eric, he's trying to look for a rapper. He knows Mr. Magic, Marley Marl such and such. He asked me who the best rapper out here was and I told him, you."
What did Marley tell you to do in terms of delivery and flow on the record to make it pop?
That's when the problem came in, because I was kind of content in my style. I remember we did "My Melody" first, and I guess it was in Marl's living room. I sat down on the couch, and when they gave me the mic, I stayed seated, and I rhymed. Marley was like, "Yo G, why don't you stand up and try to put a little more energy into it?" So I was like, "Yo, this is kind of like the tone that I'm looking for." I said, "But if you want me to stand up, I'll stand up." So I stood up and did it the exact same way.
MORE ON RAP
A couple of verses went by, and then he said again, "You know, it sounds good, but put a little more energy into it!" By this time, I'm like, "No, man." You know, I'm a little offended now because he's trying to get me out of my element and do something the way I'm not accustomed to doing it. Then MC Shan comes, so Marley was like, "Shan is going to do the session. I'm going to go." He went right to the kitchen and ate his food. I guess Marley talked to Shan and said, "Try to get him to do a little more."
So we record a verse and Shan turns around and says, "Yo, Lord. Why don't you put a little more energy into it, Lord, because you're—"
And I'm like, "Yo, Shan. Marley asked me the same thing, man, and this is like where I'm at when he met us. This is like the way I want to do it." But I guess they thought I was a little bit hard-headed.
And the funny thing is, a few months later after the record came out, me and Eric started doing a couple of shows. And I remember getting out the car and I see Shan and Marley Marl standing at the door of the back entrance where all the rappers had to go in. So I get out of the car, looked over to Shan, who I haven't seen since he joined, so as I'm walking up, it's like they're both looking already and waiting to say something. I looked up at them as I get closer, and they was like, "Yo, we got to apologize. Now we see what you were trying to do." That made me feel good.
That combination of humility and aggression in your voice was what made it just leap out from everything else that was out there in the '80s. You didn't sound like Run-DMC. You didn't sound like LL Cool J either.
I didn't want to say that a second ago because I love both of them—
No, they're both amazing but they had that—
That "Aaaaaah!" Yeah, you know what I mean? And to this day, I remember we had a tour, Run and the Beastie Boys had their own tour, but in certain states we collided. I remember the first time I got to see Run. I was standing on the side of the stage, and I think it was "My Adidas" came on, and to hear Run go, "Aaaah! Oooh!" He was looking right at me and smiling, because he knew that what I did was different.
That's the thing about New York hip-hop culture that was so amazing, at least up until Biggie's death. People had taste, and they were a lot of artists who could be as different as you, and Run and Biz Markie, who were playing to an audience that was white and black, whose lives were connected, even if they lived in different neighborhoods. I remember when NWA came out, and just seeing that world get blown away, both by the simplicity and accessibility of the new style, and also by its violence and stupidity. It was ghetto music that became frat boy music. Now you have these mega stars, you got your Jay-Z and Eminem, and they're both great artists with huge audiences, right? But that's a different dynamic.
I remember when Rage Against the Machine did that cover of your joint "Microphone Fiend"—
Yeah. Yeah.
Zack de la Rocha's got that whiny white-kid voice but there's something in it, and he caught the spirit of that song, which is like "I'm a kid that's aspiring to do this thing. I'm a different kind of kid that has a different voice." There was a dynamic in his version of it that was related to what you did. It's harder to imagine that now.
"Microphone Fiend" was somewhat more of a more universal thought where people could be a fiend of music, you can be a fiend of sports, you can be a fiend of sex. It was something that people can hear and make their own. But some other things going on now, people can't make it their own. It's too far from what they do every day or how do they think every day.
I mean the thing that was so amazing about Microphone Fiend being universal, was that line, "They say I'm too small." What kid hasn't had someone say that?
Exactly. "Come on shorty, put that down." I think that's the difference between the connection back then, and what music is now. A rapper nowadays, instead of trying to find that common ground, the common denominator between himself and the listener, is more like "No, reach for me, I'm over here. If you can't fathom what I'm saying and you're too slow, then go listen to someone else that's wack."
It's like a whole different point of view on making a record, or you can't even say "connecting to the audience" because they don't care if they connect anymore. It's like "Listen, you either like me or you don't. Either you understand it, or have your friend explain it to you." It's like, "You gotta get on the bus man, or have somebody give you a ride, because I'm going, bro, I ain't got time to explain it to you."
So yeah, man, it's almost like the artist is taking the music from the listener. "If you want to listen, listen, but this is mine." Maybe that's a sign of the times, or it's us getting out of control with it, and not understanding the power of our genre.
It's like getting in a car and not taking the car seriously. The car does 240 miles an hour, it's raining, and you've got a drink in your hand and talking to your homeboy, you know what I mean?
It's the same thing with rap. This thing is fierce, and it can be all fun, or it can be life and death, because we all witness how words can form to create drama. You've really got to realize that words are the most powerful thing in the world. I mean a singer may put 20 words in eight bars. A rapper may put 140 words in eight bars so it's a lot being said. A lot of words have a lot of weight in them.
Your face changes a lot as you talk.
Yeah, you know what? My kids had to tell me about that because when they got to a certain age, where they wouldn't ask me, they'd go ask their mother. And then I used to get mad, because I used to say, "We're not going to have no mama's boys in here at all!" My wife was like, "But they don't like to come ask you that." "Well why not?" "Because of your facial expression, they said you look at them like they're crazy or you don't want to hear it." And I could be watching TV and doing something, comedy or something, you know what I mean?
So how did an old school rap samurai like yourself wind up in the woods in Connecticut with all these trees and wolves and stuff? I remember you used to live in lower Manhattan.
It's a funny story. I lived on 19th street, in between Ninth and 10th Avenue. I moved out there from Long Island, but I kinda wanted to get closer to the city, because like I said, I've always been trying to see the city through the trees. So I was taking my oldest son to start school, and my son, I took him on tour with me, since he was maybe two or three? He met a lot of people, so he was very inquisitive at the time, not afraid to say nothing.
So we're walking up to school, right under the projects, and he's looking, and he sees some less fortunate people sleeping out on the benches, so he's like "Dad, what are they waiting for, their kids to come out?" I was like "No, child, they're in a bad situation, they sleep there." He was like "Well why don't they go inside?"
All valid questions.
All valid questions. So I'm trying to give it to him as real as possible. But as we're getting closer, on the ground, he starts to see these capsules with the colors on them. So he's like "Dad, they left their toys out here!" I'm like "Nah, those are not toys." So now we're closer to the door, now there's needles and syringes. So he's like, "Dad, what are those?"
I grabbed his hand, we got from here, to here, to the door, where we're seeing the syringe. I grabbed his hand, we just turn around, I went back to the house. I mean, we can get around the capsules, as long as they empty, but the syringes? And I'm thinking, this is the day that people are bringing their kids in to sign them in. The least they could have done is to get it swept, get the bums off the benches. Come on man, I'm not putting my kid in this school.
I got on the phone, called the lady and asked, "Is there any other schools you can—" And what happened was, the lady was kinda snotty, she was like, "That's the only school in the area that he can go to," and boom! Hung up the phone.
I picked the phone back up, called my accountant and said "Burt, I gotta get out of here." "What do you mean?" "I gotta get out of here man, I gotta go, find somewhere to put my kids in school."
So he was like "Ummm, ever heard about Connecticut?" and that's how I came up here.
Now to just close with one funny thing that happened to me this week, which was at that lunch with President Obama, he was in New York, and afterward he was just hanging around and people went up there. So I stood in line and got my three minutes with him or whatever, and I was like, "What am I going to say to the president?"
And I looked at him, and I was like "So, you know, Jay-Z or Kanye?"
[laughs] What did he say?
He said, "Jay-Z." He said, "but, I like Kanye, he's a Chicago guy, he's very talented." I said, "Yeah, but you called him a jackass" and he said, "He is a jackass, but he's talented." And it was funny, but one of the levels is, I'm talking to the president of the United States, and he's thinking about Jay-Z and Kanye the same way I am. And it's not just that he's a black man. Like, if he was a white American president of the same age and background, I think there's a pretty decent chance that he would have had the same thoughts.
It's good that the president knows about Kanye, but to have to call him a jackass? He should be a little more focused, about what we're doing and what we're saying, knowing the power that it's reaching. I mean, that exposure could have been "Yeah, Kanye, he's a very interesting person." Instead of "He's a jackass."
It's also a fact some of the things that are acceptable in our lifestyle are not acceptable in another. Like how Kanye act on a red carpet with an open bottle of Henny. People in the homes will be like "Oh, that's my favorite shit!" Other people are like "Open bottle?" And that's what I mean, you have to realize, you have to focus sometimes. Hip-hop is hip-hop, and we will do things that's contrary to a lot of things, but should we pay attention, in retrospect?
I guess that's the big question that the artist has to ask himself. "The main opinion of most of the people: Should I care about it?" That determines which way that artist is going to take—if he cares about what people think, or if he don't give a damn. "Listen, I'm gonna do what I'm gonna do." That's where the game is at, those true artists, being torn between what they love to do and what they are standing for, and what's going to make them huge or controversial.
This interview was condensed and edited for clarity and length.