Nicki Minaj, the MLB, 'Titanic': The Week Ahead in Pop Culture
A look at the things we're most excited about watching, reading, browsing, and listening to
A look at the things we're most excited about watching, reading, browsing, and listening to: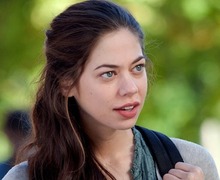 MOVIES
WASP-chronicling comedic director Whit Stillman—of Metropolitan, Barcelona, and The Last Days of Disco—is back after 13 years with Damsels in Distress, a "joyous anachronism" of a film that wryly portrays a group of girls navigating life at an East Coast liberal-arts college. In limited release Friday.
Do we need to see Leonardo DiCaprio declare that he's the King of the World in 3D? Maybe not. But the chance to experience one of the most transporting melodramas of all time on the big screen again provides the real impetus to catch the touched-up, rereleased Titanic. In theaters Wednesday.
---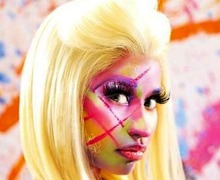 MUSIC
For sale Tuesday:
On Saturday, the New York Times branded Nicki Minaj as "the most influential female rapper of all time"—less than two years after her debut album was released. Her second full-length, Pink Friday: Roman Reloaded will further her reign: It's a deliriously overstuffed 19-track smorgasbord offering blazing diss tracks and potent, rave-starting pop confections.
The magnetic, nervous vocals of frontwoman Marissa Paternoster rightfully drive the scroungy, smart punk songs on Screaming Females' fifth album, Ugly, recorded with the help of legendary rock producer Steve Albini.
---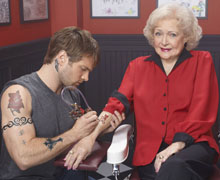 TV
Betty White's long march to dominance continues with the series premiere of her new NBC show, Off Their Rockers, about a group of senior citizens who play pranks on younger people. The premise may sound dubious, but audiences seem to like it—more than 12 million people watched an early preview of the show in January. Airs Wednesday at 8 pm Eastern.
Showtime's marquee series return this week, as both Nurse Jackie—about a drug-addicted nurse in a Manhattan ER—and The Big C—about a frazzled mother who gets diagnosed with cancer and initially refuses to tell her family—have their season premieres. Airs Sunday beginning at 9 pm Eastern.
---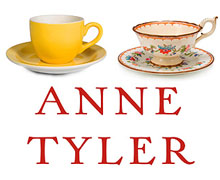 BOOKS
For sale Tuesday:
Anne Tyler, the Pulitzer Prize-winning author of Breathing Lessons and The Accidental Tourist, comes out with her 19th novel this week. The Beginner's Goodbye is about a middle-aged man grieving the death of his wife and the comfort he finds in encountering her ghost. Tyler knows the disorienting pain of losing a spouse: Her husband of more than 30 years died a decade ago.
The Limpopo Academy of Private Detection, the 13th installment in Alexander McCall Smith's massively popular Ladies' Detective Agency series, comes out this week.
---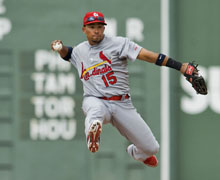 SPORTS
Professional baseball returns midweek, with the first official game of the season on Wednesday between World Series champs the St. Louis Cardinals and the Miami Marlins. The rest of the teams in the MLB have their first games on Thursday and Friday.
Professional hockey, on the other hand, wraps up its regular season this week. The last regular-season game is on Saturday, and the Stanley Cup playoffs begin the following Wednesday.