Are Indie Movies Getting Too Pretty?
As HD cameras gain ubiquity, arthouse flims are starting to all look the same.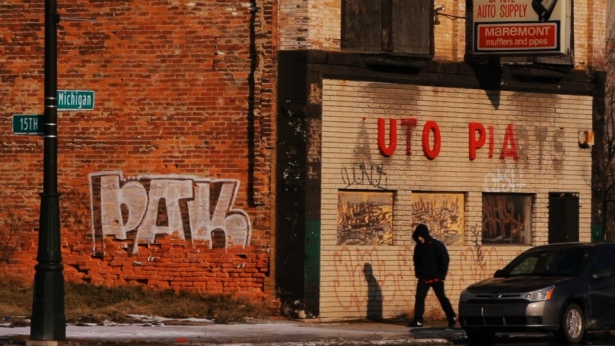 When the opening images of Macdara Vallely's Babygirl unreeled in front of me at the Tribeca Film Festival, they proved a bit of a shock to my glossed-over eyes. After several days of indie rom-coms and evocative documentaries photographed in smooth-as-silk high-definition video, here was a movie shot in Super 16mm—and it looked it. The image was grainy, grubby, dirty. Frankly, after four films a day in pristine HD, it was a little ugly. And that was something of a relief.
Big ideas in arts and entertainment.
See full coverage
The film-versus-digital debate has been hashed out for a good while now on panels, online, and even in a Tribeca-distributed documentary, Side by Side, in which narrator/co-producer Keanu Reeves has most of Hollywood's heavy hitters weigh the pros and cons of celluloid and HD. They're mostly talking about the debate on the grander scale of big-budget Hollywood product, where the paradigm has been shifting for over a decade, but HD video has only started to make its presence felt in indie cinema over the past couple of years.
Before that, visual griminess was one of the last aesthetic vestiges of independent film, from the dirty-ashtray flavor of Clerks to the high-contrast Eraserhead­-style industrial technique of Pi to Sundance hit Tadpole, which Entertainment Weekly memorably noted "looks like it was shot on wax paper." No more. I've overheard countless other critics and industry types leaving screenings raving about how gorgeous a particular film is, but I've had to chase down the corridors of my memory to conjure up a single film at this year's Tribeca festival (or South by Southwest, or Sundance) that didn't look terrific. The proliferation of not only the RED camera (with its 24fps high-definition images and astonishingly precise focus) but also of still cameras like the Canon Rebel (with HD video capabilities thrown in almost as an afterthought) has resulted in an abundance of smooth, professional video presentations.*
These movies look great, but they look great in much the same way. High-def video is a tool so recently made available to independent filmmakers and documentarians that few have yet figured out how to manipulate it in ways that are perceptively distinctive. (Surprisingly, one of the few filmmakers to do so is Louis C.K., who's had months of working with the RED on Louie to tinker with its lenses and depth-of-field possibilities.) As appealing as the HD image may be, too many of the indie films I've seen lately come off the screen with the same glossy, digital sheen about them. Watch enough of them, and that gloss starts to read like plasticity.
What's more, should films like the Detroit-is-burning documentary Burn or its Sundance cousin Detropia, look as beautiful as they do? Both chronicle the crumbling of America's fastest-shrinking city. It's not an attractive story, but in both cases it's presented in a visual style that's downright glistening. I don't mean to unfairly single out those films, which are both powerful and thought provoking, or their excellent cinematography, which is (presumably) working off an organizing principle of seeking out the beauty in decay. But there have been several films on this year's festival circuit where the gleaming imagery feels at odds with the down-and-dirty subject matter. And for the many, many formula coming-of-age dramas and romantic comedies whose low(ish) budgets serve as the sole signifier of "independence," the sleekness of their photography only serves to further blur the already foggy buffer between offbeat and mainstream.
Are the advances in viability and availability of high-definition video a good thing? Certainly. Anything that gives broke, resourceful would-be filmmakers the capability to make accomplished, attractive, "real" movies is a good thing. But it's not an all-purpose solution. The HD aesthetic isn't right for every story or for every storyteller. Somehow, somewhere in the independent cinema scene, there should be movies with some grain in them—both literally and metaphorically.
---
* This post originally stated the RED Camera was made by Sony. We regret the error.