The surprising inspirations behind Don Draper, Ali G, and more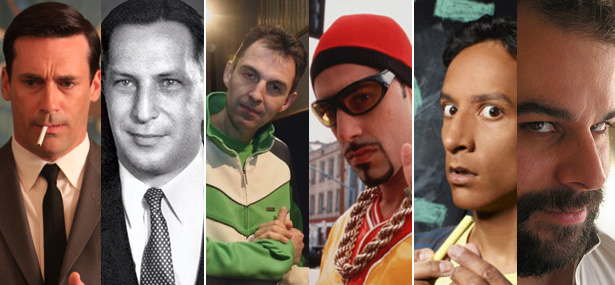 NBC/AMC/BBC/Wikimedia Commons
By now we all know the story of how there is actually a guy named Kenny Kramer who lived across the hall from Larry David and who became the inspiration for Michael Richards' character in Seinfeld. But there are plenty of other fictional characters on television and in movies that are secretly based actual people who live among us (or once did).
Some of these muses are pretty surprising. In fact, you may want to ask all your writer friends if you're in any of their screenplays and start demanding royalties now, because if their character ends up as popular as the ones we've rounded up are, you're definitely going to want a cut of the dough.
This post also appears on Flavorpill, an Atlantic partner site.
We want to hear what you think about this article. Submit a letter to the editor or write to letters@theatlantic.com.