'The Hunger Games,' The Shins: The Week Ahead in Pop Culture
A look at the things we're most excited about watching, reading, browsing, and listening to
A look at the things we're most excited about watching, reading, browsing, and listening to: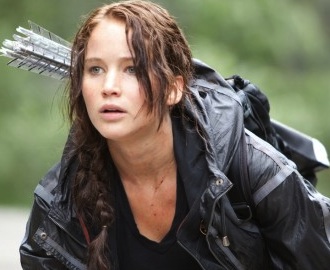 MOVIES
In theaters Friday:
The first installment of the breathlessly awaited "next Harry Potter/Twilight/Lord of the Rings" is here: the film adaptation of Suzanne Collins's young-adult novel The Hunger Games, which chronicles post-apocalyptic teens forced to battle to the death. Hearteningly, the reviews are good— "the best American science-fiction film since The Matrix."
Americans will get a chance to see Indonesia's raved-about The Raid: Redemption, an "incredible and incredibly violent cop-vs.-gangster fight-athon."
---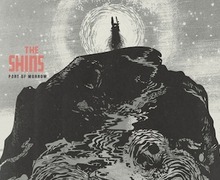 MUSIC
For sale Tuesday:
The Shins, the band that Natalie Portman's Garden State character promised "will change your life," are back five years of silence with Port of Morrow, a diverse collection of wryly melodic indie rock.
Esperanza Spalding won a Best New Artist Grammy and an invitation to perform at the White House based on her smart, soulful, avant-jazz sound; with her second album, Radio Music Society, she declares war on urban radio while dialing up the hip-hop and R&B influences in her songs.
---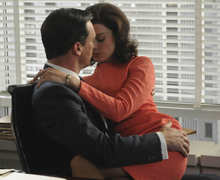 TV
The biggest, most exciting news in TV this week is, of course, the long-awaited return of Mad Men on AMC. It's been over a year since season four ended, and a whole slew of questions remain unanswered as the show heads into season five: Will Don and Megan actually get married after their rushed engagement? Will Joan's husband find out the baby she's carrying isn't his, but Roger's? (And what will a Joan-Roger baby look and act like, anyway?) Will Betty's new husband, Henry, finally get fed up with her? Fortunately, the season premiere is extra long—two hours instead of the usual one—so there will be plenty of time to answer these questions, and raise new ones as well. Airs Sunday at 9 pm Eastern.
But Mad Men isn't the only thing that's new this week. Fox's Touch, Kiefer Sutherland's first post-24 TV show, has its series premiere. Sutherland's a journalist whose wife died in the September 11th terrorist attacks, and has a son who is mute but can use numbers to predict future events. Airs Thursday at 9 pm Eastern.
---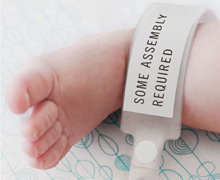 BOOKS
For sale Tuesday:
Cheryl Strayed, the long-anonymous advice columnist for The Rumpus has her first book out this week, Wild, about hiking the Pacific Crest Trail to mourn the loss of her mother and the dissolution of her marriage.
Another indelible voice also has a book coming out this week: Anne Lamott, the peerless author of Operating Instructions and Travelling Mercies, releases memoir about becoming a grandmother and helping her son raise his son. Some Assembly Required is touching, funny, and honest—exactly what we've come to expect from Lamott.
---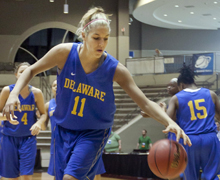 SPORTS
March Madness continues this week as the women's tournament wraps up its first and second rounds before heading into regionals and the men's tournament plays its regional games.