Bruce Springsteen, 'John Carter': The Coming Week in Pop Culture
A look at the things we're most excited about watching, reading, browsing, and listening to
A look at the things we're most excited about watching, reading, browsing, and listening to: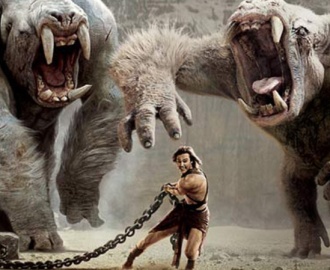 Movies
In theaters Friday: Disney hopes its sci-fi epic John Carter will launch a Star Wars-level film dynasty, but cost overruns and cheesy marketing have a lot of critics predicting a flop. But with a screenplay from Pixar genius Andrew Stanton and a few promising early reviews, there may be hope yet.
Elizabeth Olsen follows up her magnetic turn in Martha Marcy May Marlene with Silent House, a high-concept horror flick seemingly filmed in one, continuous shot.
The cast for Friends With Kids, an ensemble comedy that reunites Bridesmaids' Kristen Wiig and Jon Hamm, looks quite promising. So is its current 100 percent Rotten Tomatoes score.
---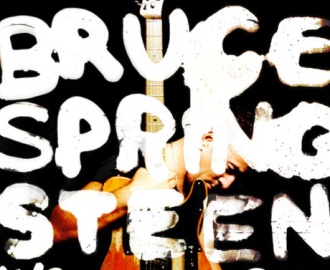 Music
For sale Tuesday:
Bruce Springsteen's 17th studio album, Wrecking Ball is a work of politically charged, muscular rock, "unquestionably his most potent album so far this century," in the words of The Independent.
Hilarious, heartsick indie-pop songwriter Stephin Merritt has never been more hilarious or heartsick than on the Magnetic Fields' Love at the Bottom of the Sea, whose wry lyrics touch on meth-out murderers, mariachi obsessives, and more.
Break It to Yourself, the latest from the melody-whistling, violin-playing, thesaurus-reading Andrew Bird "blooms into something beautiful" after a few listens according to NPR, which is streaming the album.
---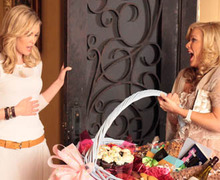 TV
ABC prepares for the end of Desperate Housewives later this year with the premiere of GCB, which follows a similar formula as the network's long-running hit. It follows the gossippy scheming and sniping that goes on in a wealthy enclave of Dallas. Airs Sunday at 10 pm Eastern.
NBC's new drama Awake premiered to strong ratings last week; it's not to late to get caught up (you can watch the pilot here) in time for the second episode on Thursday. It's about a detective whose wife and son die in a car accident, and his attempt to escape the pain by dreaming the catastrophe never happened. Airs Thursday at 10 pm Eastern.
---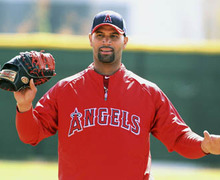 Sports
The countdown to March Madness begins this week, as basketball teams across the country have their Conference Championships. There'll be good games throughout the week, but the best match-ups happen next weekend, when the most competitive conferences face off.
It's also the first full week of MLB Spring Training baseball games. Tuesday brings us the first game Albert Pujols will play with the Los Angeles Angels of Anaheim since he left the St. Louis Cardinals late last year. And we'll also see Boston's first matchups since it lost Tony Francona and hired Bobby Valentine as manager.
---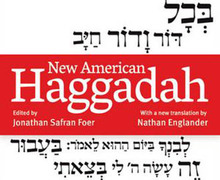 Books
For sale Tuesday:
Acclaimed writers Jonathan Safran Foer and Nathan Englander teamed up to create the New American Haggadah, a collection of prayers and readings for Passover, with contributions from Jeffrey Goldberg, Lemony Snicket, and more.
Pop-philosopher Alain de Botton has written books on a wide range of topics, from the writings of Marcel Proust to the importance of self-esteem. This week he comes out with Religion for Atheists, which tries to reject what he sees as the unseemly aspects of faith while still finding redeeming messages in religion.
---