Why Are the Patriots Favored to Win the Super Bowl?
New England is expected to beat the Giants by three points, despite weaknesses in their offense.
It's not overstating things to say that the respective legacies of a certain coach and a certain player will be indelibly inscribed after Sunday's Super Bowl between the Giants and Patriots. Bill Belichick and Tom Brady are already bound for the Hall of Fame, so win or lose, their place in NFL history is assured. The same cannot be said of Giants' quarterback Eli Manning or his head coach, Tom Coughlin. Right now they have a prominent line on their Hall of Fame resumes: upset previously undefeated Patriots in Super Bowl XLII. But is that enough to get them into Canton? Doubtful. And if they lose this game, it can't help but take a little shine off that stunning victory four years ago. But two Super Bowl wins over the era's best franchise? Well, then the discussion becomes a little more balanced. So what will it take for Manning and Coughlin to win another ring over their northeast neighbors? Here are a few things you need to know before you sit down for the big game.
The Patriots' high-powered offense will not be operating at 100 percent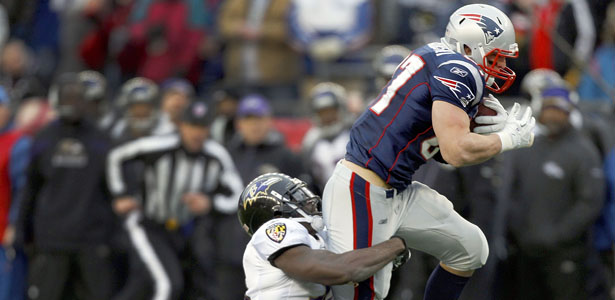 AP Images
During the regular season and throughout these playoffs, New England tight end Rob Gronkowski has been a matchup nightmare for opposing defenses, with his rare combination of size, speed, and catching ability. His 17 regular-season touchdowns were a record for a tight end, and his play in the postseason has been right on par, as he scored three touchdowns in the Patriots' divisional round drubbing of the Broncos. But in the AFC title game Gronkowski suffered a high ankle sprain, and he is not expected to be at 100 percent for the Super Bowl. Yes, the Patriots have another tight end, Aaron Hernandez, who is perhaps even more versatile than Gronkowski. But in a game that could be high-scoring, there's no ignoring the fact that New England's top touchdown-maker was wearing a walking boot earlier this week and that he refused to say whether he's definitely playing.
Beyond Gronkowski, the Patriots have plenty of dangerous options on offense, including slot receiver Wes Welker, the aforementioned Hernandez—who can line up at tight end, wide receiver, or running back—and running back BenJarvus Green-Ellis, a fourth-year pro who (jinx alert!) has never fumbled in his NFL career. Oh, and they also have a quarterback (Tom Brady) who could join Terry Bradshaw and Joe Montana as the only signal-callers to win four Super Bowls. During the regular season the Pats' offense netted 411.1 yard per game, the second most-prolific offense of any team that's appeared in a Super Bowl (1984 Miami Dolphins). This New England offense has led the team to nine straight victories. Their last loss? To the Giants on Nov. 6.
When New York upset the previously unbeaten Patriots in Super Bowl 42 (ah, isn't that easier on a non-Roman mind?), the Giants were successful at pressuring Brady up the middle. No doubt they're relying on similar success in this game. And with a defensive line that features Osi Umenyiora, Justin Tuck, and Jason Pierre-Paul, the Giants figure to be in Brady's grill all game. How well he responds to the pressure—getting the ball out quickly, hitting players like Welker underneath—will go a long way towards determining the tenor of this game.
The Giants' offense is running on all cylinders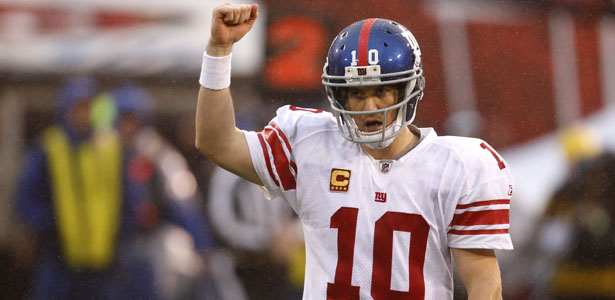 AP Images
In November New York traveled to New England and beat the Patriots, 24-20, an impressive road victory, not least because the Giants played that game without two major offensive ingredients: running back Ahmad Bradshaw and wide receiver Hakeem Nicks, both of whom were out with injuries. Bradshaw and Nicks are back in the mix for head coach Tom Coughlin and quarterback Eli Manning, so perhaps the Giants' offense won't sputter like it did in the early part of that regular-season matchup, when both teams struggled to move the ball and the game was scoreless at the half.
(A scoreless first half in the Super Bowl? Followed by Madonna? Be merciful, ye football gods.)
During last week's closely contested NFC championship game against the 49ers, Manning was sacked six times and pressured continuously. Nevertheless he was protective of the ball, with no fumbles or interceptions. He won't face nearly the same relentless pressure against New England, and should have adequate time to find Nicks, Mario Manningham, or Victor Cruz downfield. This triumvirate of wide outs is facing a New England pass defense that allowed 79 plays of more than 20 yards (defined as a "long play") during the regular season, an NFL high.
During the season the Giants had the worst running offense in the league (89.2 yards per game), but their ground game has rebounded of late with Bradshaw back to health and the burly Brandon Jacobs demonstrating the straight-ahead style that can punish defenses. The temptation for Manning and the Giants might be to hurl the ball downfield relentlessly because the Patriots' pass defense has been consistently terrible all year. But Bill Belichick is not going to simply sit back and let Manning feast on his secondary. All-Pro defensive tackle Vince Wilfork can be expected to wreak havoc in the middle of the line on every play, but New England will have to bring additional pressure, and the biggest threats will be linebacker Rob Ninkovich (6.5 sacks in the regular season) and defensive end Mark Anderson (10 sacks). Everyone seems to be focusing on how much trouble the Giants' defensive line can give Tom Brady, but the Patriots' front seven are no slouches, either.
How are the Patriots favored in this game?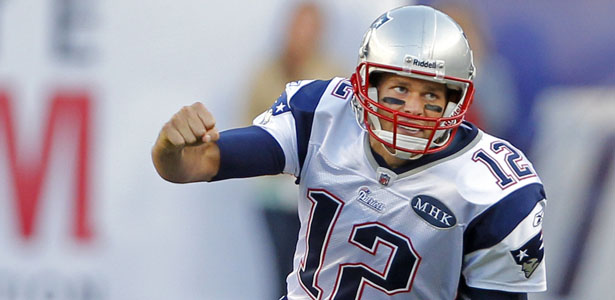 Reuters
According to odds makers, the Patriots are favored by 3 points in this game, which is odd when you consider the Giants beat the Patriots earlier in the year—on the road, without Ahmad Bradshaw and Hakeem Nicks, while the Patriots had a fully healthy Rob Gronkowski at the time. The game is now at a neutral site, on a fast track (which definitely favors New York and its fleet-footed wide receivers); and Bradshaw and Nicks are back, while Gronkowski is dinged up. If the Giants were unfamiliar with the Super Bowl stage, it might be understandable to downgrade these considerations. But they're not: Many of these Giants (including Eli Manning and head Tom Coughlin) have won a Super Bowl. Moreover, they won it against the nucleus of this Patriots team.
The Giants don't have everything working in their favor, however. They were the first team to ever reach the Super Bowl after allowing more points (400) than they scored during the regular season (394). And they didn't win last week's NFC championship game in so much as the 49ers (and Kyle Williams) gave it away.
Then again, the Patriots are lucky to be here, too, thanks to a dropped game-winning touchdown by Ravens wide receiver Lee Evans and a case of the chokes by Baltimore field goal kicker Billy Cundiff.
So who's going to win this game? We have no idea, which is exactly why we'll watch. Not knowing is what makes sports such compelling theater.