Whitney Houston and the Paradox of Dying Young
History suggests that the shorter a celebrity's life, the stronger cultural his or her influence is.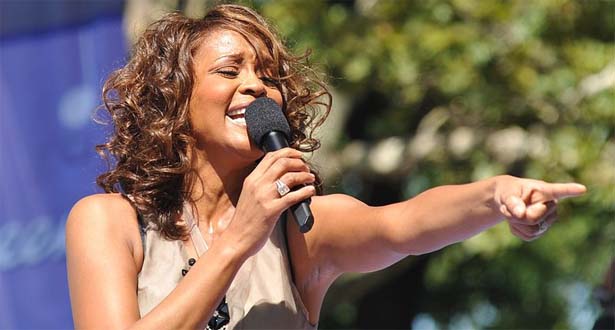 Wikimedia Commons
As millions of fans mourn Whitney Houston and tributes continue, media are turning once again to the risks of super-celebrity. But the academic study of fame over the decades reveals a paradox. Artists who live to an advanced age, whether a comfortable or a destitute one, are less likely to be remembered than those who died prematurely. (Houston was 48.) The sociologists Gladys Ethel Lang and Kurt Lang explored this theme in an important article and book, Etched in Memory, which looks at the reputations of 19th century artists. The long-term fame of women in the etching movement suffered because they died late:
The late Victorians, born in the 1870s, outlived their male contemporaries by an average of fourteen years; the Edwardians, in their forties at the height of the boom, lived eight years longer on the average. Thus, their reputations were, paradoxically, casualties of their remarkable longevity. It meant not only that they outlived their colleagues and friends but also, if married, that they typically outlived their husbands and sometimes even their children. A disproportionate number died decades after the peak of the etching cycle, at a time when the medium and their personal reputations were in eclipse. Their deaths no longer had much news value. Consequently, fewer women than men were memorialized in newspaper or journal obituaries, a major source of biographical data for reference works on artists. The Times of London carried obituaries on 80 percent of the men but only 33 percent of the women, a difference far larger than the gender disparity in lifetime reputations.
There was thus a downside of women's longer lives. Of course there are exceptions. But the point that the Langs made was that when people die at the peak of their careers, there is a large circle not just of fans but of relatives and colleagues who memorialize them. A regular reader of obituary columns notices how the reputations many people dying in their 80s, 90s, and beyond, once renowned, now depend on a shrinking corps of journalists and scholars. Of course some artists continue to explore new styles and find new fans. Others are rediscovered after death. But sustaining fame can be a struggle.
Not that there is a real case for dying young. It's just that there is a price for everything, even survival.
Thanks to Paul DiMaggio for calling my attention to the Langs' work.