Before Jeremy Lin, 5 Other Athletes Who Became Superstars Overnight
The epidemic of Linsanity sweeping the nation (the world, even) has been hailed by many as an unprecedented phenomenon. In many ways, they're right—there has never been such a perfect storm of talent, cultural appeal and Internet meme creation in the sports world.
But Lin is hardly the first American pro sports athlete to rise from obscurity to superstardom seemingly overnight. Here are a few examples of Lin's rags-to-riches predecessors, ranked in order from longest to shortest fan mania over them.
Fernando Valenzuela, L.A. Dodgers, 1981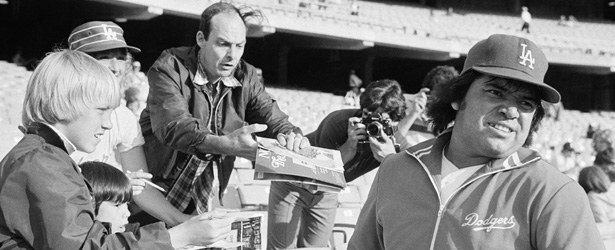 AP Images
Many people, particularly on the West Coast, would argue that Linsanity pales in comparison to Fernandomania. Valenzuela came almost literally from nowhere, growing up in the tiny Mexican town of Etchohaquila and arriving in L.A. as a wide-eyed 20-year-old with a brief shot to prove himself in the majors. Not only did he stick, he went 8-0 in his first eight starts with five complete-game shutouts and an ERA of 0.50. With his Mexican heritage, his humble demeanor and his wacky delivery (he would look up to the sky in the middle of his windup), Valenzuela drew sellout crowds on the road and received wild adulation at home. Though he eventually cooled off, Fernandomania did not, especially when Valenzuela won the Rookie of the Year and Cy Young Awards—the only time in baseball history that's ever happened—and pitched a complete-game victory over the Yankees in Game 3 of the World Series.
Tim Tebow, Denver Broncos, 2011 and counting
Reuters
Though he was an established college star before he suited up with the Broncos, Tebow struggled in his first year and was languishing on the bench heading into the 2011 season. But after starter Kyle Orton failed to perform up to par, Tebow came in and led the team to six straight wins, each seemingly more improbable than the last. You know the rest—though if you're unaware of the totality of Tebowmania, click here. Though Tebow talk has died down a little thanks to the Giants-Pats Super Bowl, Peyton Manning's future and that Lin guy, there's no reason not to expect Tebowmania to return in force come September.
Mark Fidrych, Detroit Tigers, 1976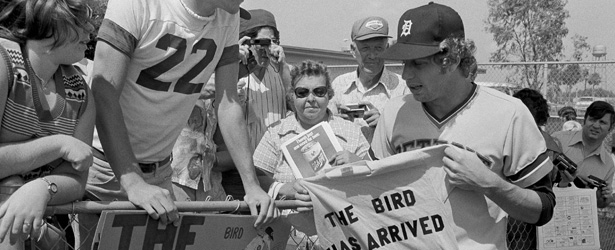 AP Images
Before he was "The Bird", Fidrych was an obscure pitcher who pitched just well enough to make Detroit's roster out of spring training. His first start only came about after the Tigers' scheduled starter came down with the flu, and Fidrych responded with six no-hit innings in the 2-1 victory in May. The Bird went on to finish the year 19-9 with a 2.34 ERA and came a hair's breadth from beating Valenzuela to the RoY-Cy Young combo, winning top rookie honors but finishing second to Jim Palmer in Cy Young voting. On the field, he wowed crowds with superhuman pitching feats like his back-to-back 11-inning complete-game wins. He also gained a legion of "Bird Watchers" because of his kooky actions, which included talking to himself and the ball and cleaning the pitcher's mound before each inning. The Bird only won 10 games in his short career after 1976, though his antics survive to this day.
Billy Ray Bates, Portland Trail Blazers, 1980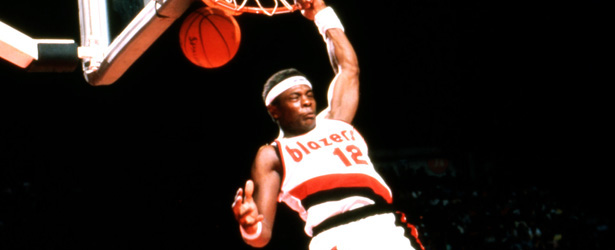 Portland Trail Blazers
David Halberstam does a better job explaining Bates' career in his epic The Breaks of the Game than I ever could, so I'll summarize. A journeyman player who never stuck in the NBA, Bates signed a 10-day contract with the Blazers in February. He immediately became a scoring machine off the bench, putting up games of 40 and 35 points to help drag Portland into the playoffs. In the postseason, he averaged 25 points a game in the team's 2-1 series loss to Seattle, most of them coming against shutdown defensive guard Dennis Johnson. He topped that the following year, averaging 28.3 points per game in another 2-1 opening-round playoff loss. Bates eventually succumbed to his drug and alcohol problems before retiring from the league in 1983, but his name still resonates with the Portland faithful.
Jaroslav Halak, Montreal Canadiens, 2010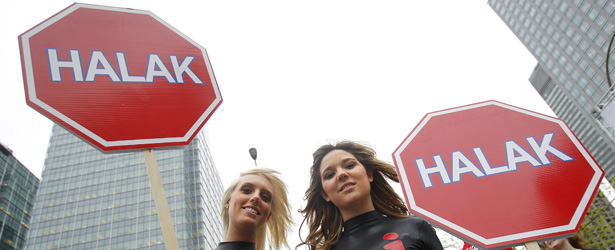 AP Images
After bouncing between Montreal's farm system and its bench for three years, Halak outplayed starting goalie Carey Price in 2010 and was named the starter heading into the team's first-round series against the Washington Capitals, the No. 1 overall seed. Down 3-1 to the Caps, Halak single-handedly took over the series, saving 131 of 134 shots in the final three games as the Habs stormed back to win the series. Halak followed that up by shutting down the defending champion Pittsburgh Penguins in a 4-3 series win in the second round. The magic ended after that, though, as Montreal lost in the conference finals and Halak was traded to the St. Louis Blues a month later.