The long-running show's writers explain how their creative process works, two decades in.
In 1987, half of Europe was controlled by the Soviet Union. Then Matt Groening, mostly known at the time for being creator of the syndicated comic strip "Life in Hell," started working on a series of animated shorts. They would air on the Tracey Ullman Show, on a then-fledgling FOX network.
James L. Brooks and Sam Simon, writers, producers, and veterans of sitcoms including Taxi and Cheers, took note of Groening's work and assembled a writing staff. By December 17, 1989, when The Simpsons premiered as a half-hour series, the Berlin Wall had fallen. The Warsaw Pact's last Stalinist, Romania's Nicolae Ceausescu, was under siege. Two years later, when FOX moved the show to Thursday nights to compete against The Cosby Show on NBC, the USSR was in ruins.
Coincidence? Well, yeah. Obviously. But the time-frame gives you some idea of just how long the show has been on the air. In the 499 episodes and 23 seasons since that fateful December day, we have had a Clinton, an Obama, and two Bushes in the White House. We've seen Keaton, Clooney, Kilmer, and Bale as Batman. We've been through a pair of Internet bubbles, three wars, and at least a dozen Brett Favre retirements and comebacks. Along the way, the population of these United States has jumping from 248 million to 312 million, meaning more than 64 million Americans alive today have never known a world without Maggie, Lisa, Bart, Marge, and Homer in it.
Related Story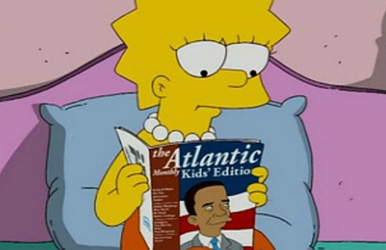 With Sunday's airing of "At Long Last Leave" on FOX, 8:00 Eastern, the family that defined dysfunctional hits its astonishing 500th episode—a mark reached by only two other primetime scripted TV series, Gunsmoke and Lassie. Neither of which was funny. And neither of which had a tenth of the social impact.