Three Classic Fairy Tales Examined Through the Lens of Architecture
What Rapunzel's braid-to-tree connection has to do with the circumference of Baba Yaga's house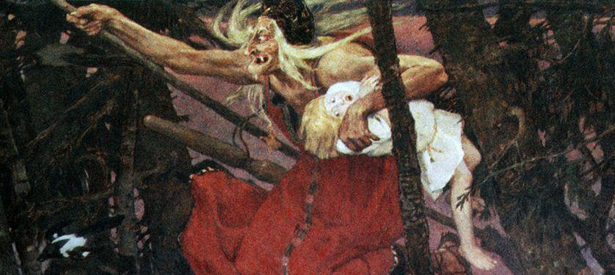 As a lover of classic fairy tales and longtime fan of Kate Bernheimer's modernist ones, I was delighted to come across Design Observer's three-part series, in which Kate and Andrew Bernheimer reimagine the magical homes from three beloved fairy tales—Baba Yaga, Jack and the Beanstalk, and Rapunzel—through the lens of architecture. In each installment, a different architecture firm selects a favorite fairy tale and examines its pivotal structure through a new kind of imaginative architectural storytelling.
As a child of Eastern European folklore, I'm partial to the first installment, in which Berheimer Architecture examine Baba Yaga through its most important structure—the chicken legs, of course—and consider "how one might make a structure or an architecture 'chicken-like,' both externally and internally."
In part two, Leven Betts Studio take a curious paradox of Jack and the Beanstalk—that the vehicle for the story's magic, adventure and triumph is the beanstalk, yet it's rarely described—and use it as the focal point of their architectural explorations.
In the Guy Nordenson and Associates bring their masterful structural engineering to Rapunzel's tower, blending the original vision of the Brothers Grimm with their own pre-existing design for The Seven Stems Broadcast and Telecommunications Tower.
For more modernist fairy tale magic, don't miss Kate Bernheimer's My Mother She Killed Me, My Father He Ate Me: Forty New Fairy Tales—a wonderful anthology of stories by some of today's greatest fiction writers, including Neil Gaiman, Michael Cunningham, Aimee Bender and Lydia Millet. And for a classical take, look no further than the best illustrations from 130 years of the Brothers Grimm.
This post appears courtesy of Brain Pickings, an Atlantic partner site.
Image credits: It's OK To Be Smart/Wikimedia