In a traditionally weak month at the box office, here are six ways for studios to find success.
Universal Pictures
Is there anything worse for cinephiles than the traditional post-holiday movie hangover of January, a month that annually welcomes some of the worst movies of the year? In the wake of last week's dreadful (but profitable) The Devil Inside , tomorrow sees the release of Contraband—a brainless, lazy "thriller" with a Mark Wahlberg-sized charisma void where its leading man should be. It's the kind of movie that will probably spend the next two decades airing at 2 a.m. on TNT, and that's exactly where it belongs. But despite its poor quality, Contraband isn't premiering on basic cable; it's premiering in 2,750 movie theaters across the nation.
Related Story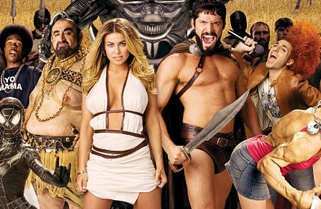 Unfortunately, Contraband is par for the course for January, which typically sees many of the year's worst movies unceremoniously dumped into cinemas. According to Box Office Mojo's data, since 2004, the top-grossing film in January has generally made less than half the total box-office take of the top-grossing film in December. Over the past decade, only one of January's top-grossing films has been certified as "Fresh" by review aggregator Rotten Tomatoes (2008's Cloverfield, at 77 percent positive reviews), with several of the top-grossers— including 2003's Kangaroo Jack, 2006's Big Momma's House 2, and The Devil Inside—earning less than 10 percent positive reviews.