Dogs in Books: An Illustrated History
How dogs became man's best muse, as well as his friend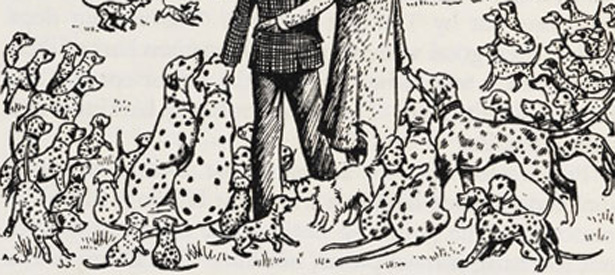 If you, like me, are a lover of dogs and a lover of books, then you'll be head over heels with Dogs In Books: A Celebration of Dog Illustration Through the Ages. From Aesop's Fables to the Bible to Alice in Wonderland to Oliver Twist and beyond, the slim but mighty volume chronicles the dog's inextricable presence in our collective history, art, and mythology through contemporary drawings and rare archival illustrations of more than 30 famous dogs culled from the British Library's collection.
In the introduction, Catherine Britton, Senior Editor at the British Library, reminds us:
"The written evidence of the relationship between dogs and humans is almost as old as literature itself. In the eighth century BC Homer wrote in The Odyssey of Odysseus' return to Ithaca, where only his faithful old dog Argos recognised him. Odysseus had been away, Homer says, for 7300 days, or twenty years, and Argos was by now old and infirm, but still struggled to greet his master."
Alongside each image is a short essay that contextualizes the dog and its cultural significance, as well as the history of the illustration itself.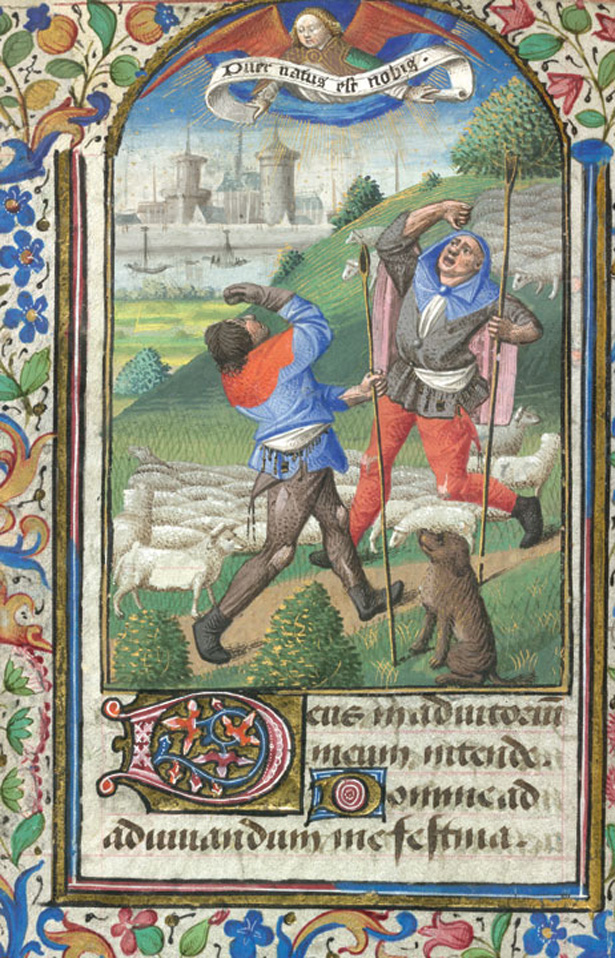 Two shepherds and their sheepdog hear of the birth of Jesus. From a fifteenth century Book of Hours, France.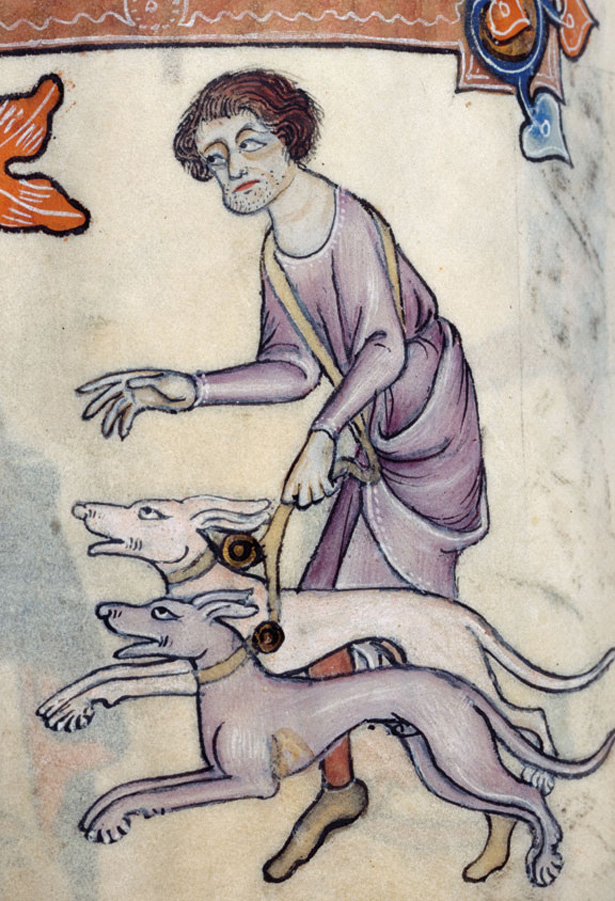 A huntsman keeps his two greyhounds firmly restrained with a leash. From the Luttrell Psalter, circa 1320-40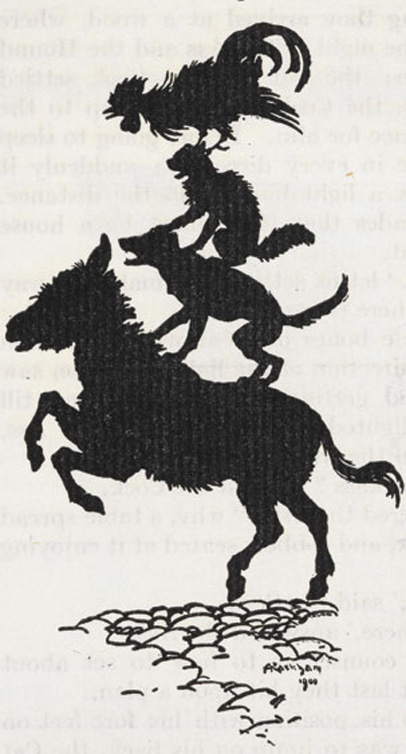 A donkey, dog, cat and cockerel make their own form of music in order to frighten away robbers from their house. From The Fairy Tales of the Brothers Grimm, translated by Mrs. Edgar Lucas, illustrated by Arthur Rackham. Constable & Co., 1909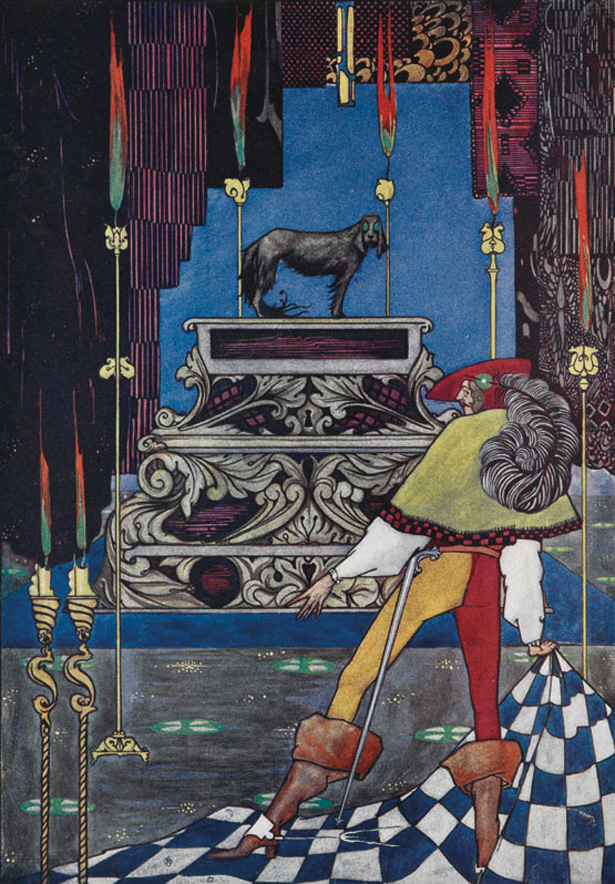 The soldier is taken aback by the sight of the supernatural dog standing on the chest of money. From Fairy Tales by Hans Christian Andersen, illustrated by Harry Clarke. G G Harrap & Col, 1916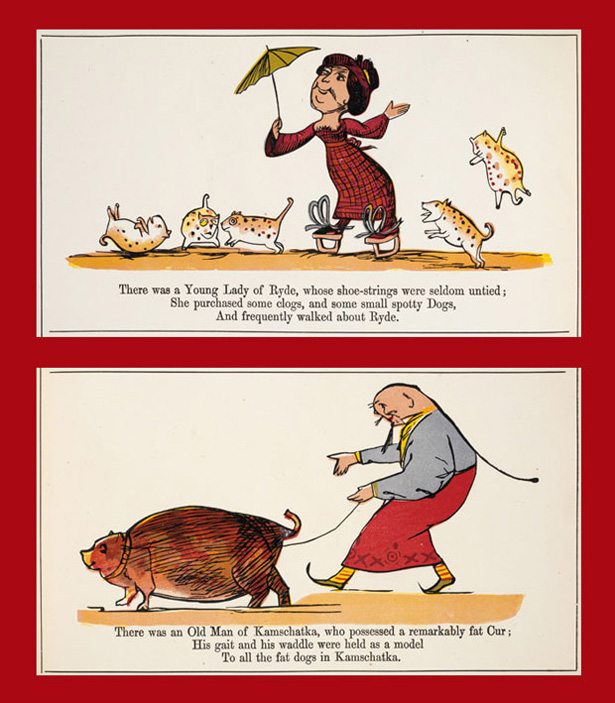 Bizarre dogs (and their equally odd owners) from the limericks of Edward Lear. From The Book of Nonsense written and illustrated by Edward Lear. Frederick Warne & Col, 1885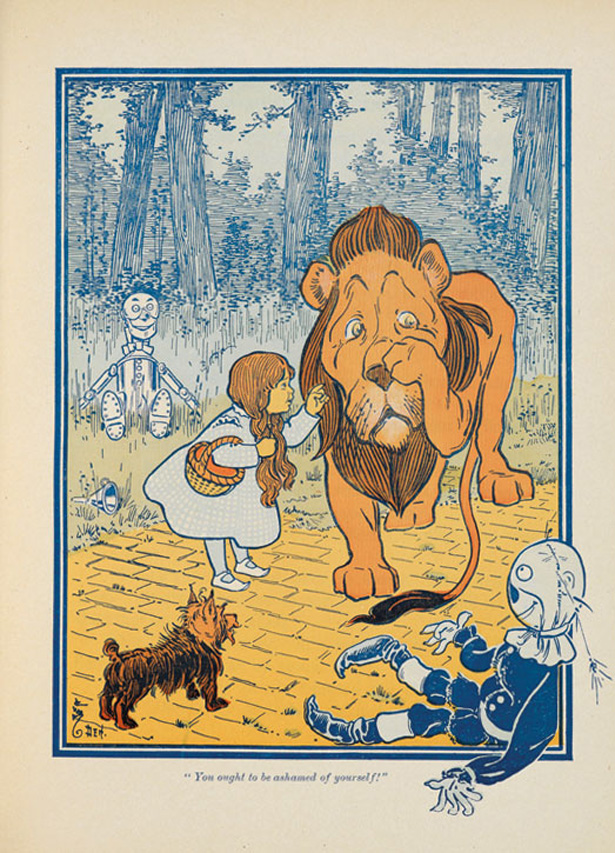 Toto looks on with some interest as Dorothy talks to the Cowardly Lion. From The New Wizard of Oz by L. Frank Baum illustrated by W W Denslow. Bobbs-Merrill Co, 1903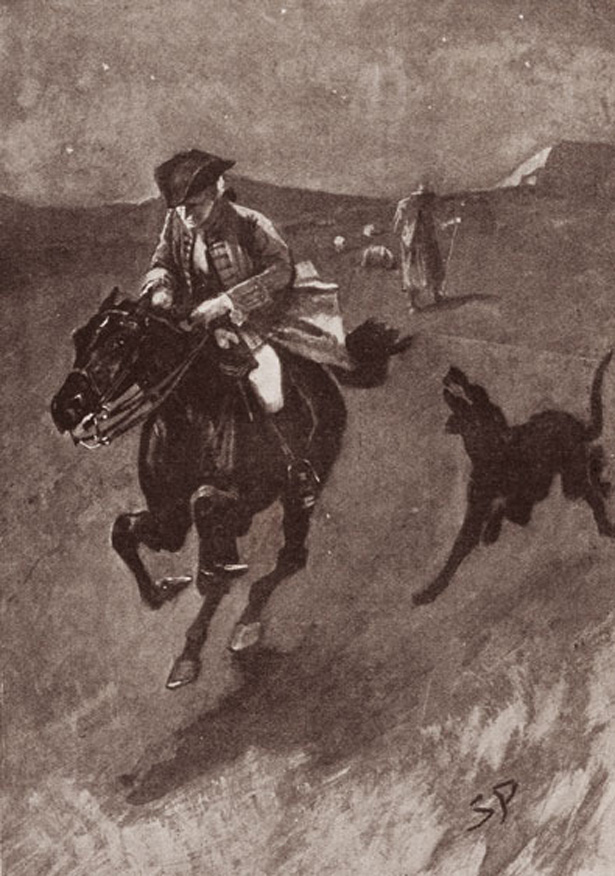 The curse of the Baskervilles. From The Hound of the Baskervilles by Arthur Conan Doyle, illustrated by Sidney Paget. Strand magazine, serialized 1901-19102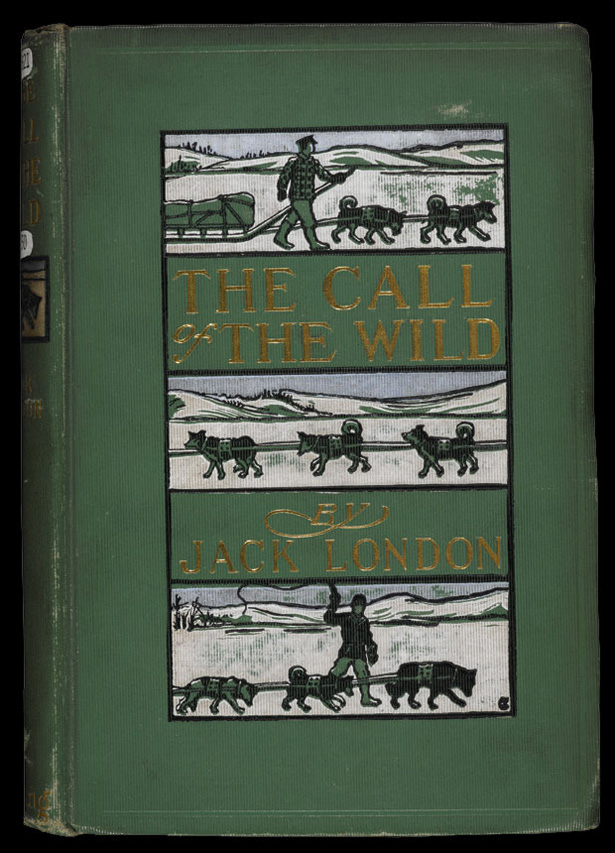 The cover of The Call of the Wild, illustrated by Philip R Goodwin and Charles Livingston Bull. William Heinemann, 1903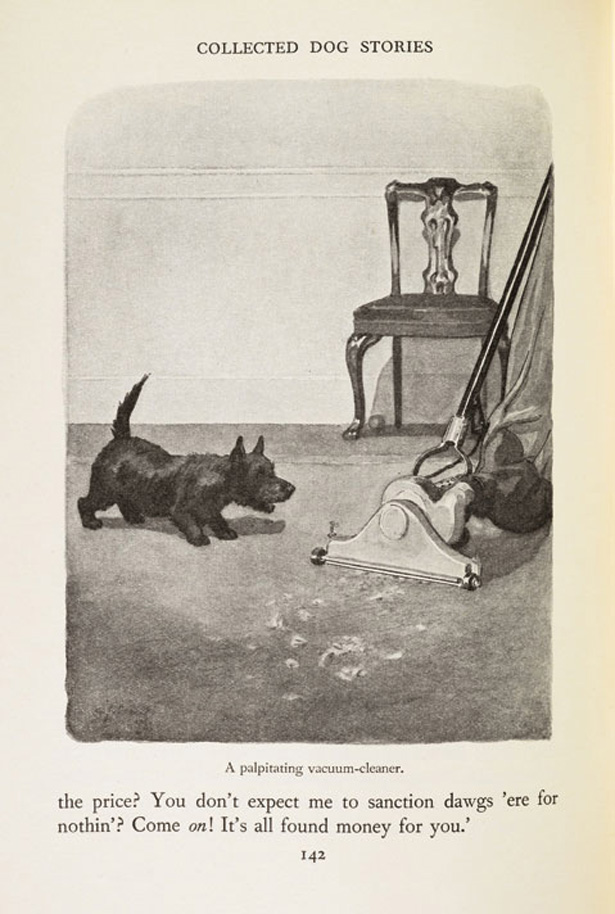 Dinah the Aberdeen terrier barks at "a palpitating vacuum cleaner." From Collected Dog Stories by Rudyard Kipling, illustrated by Marguerite Kirmse. Macmillan & Co., 1934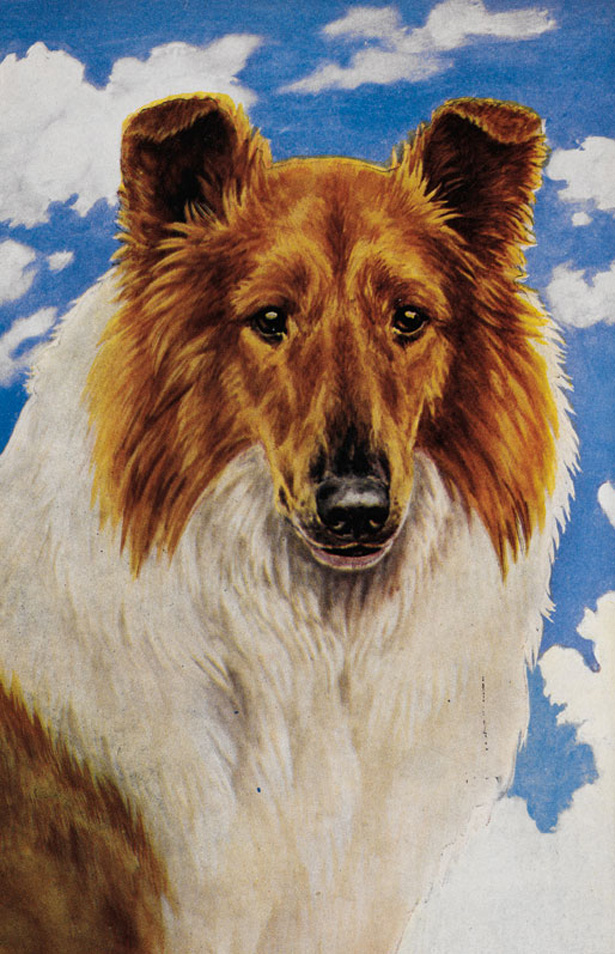 The unmistakable features of Lassie. From Lassie Come-Home by Eric Knight, illustrated by Marguerite Kirmse. J C Winston Co., 1940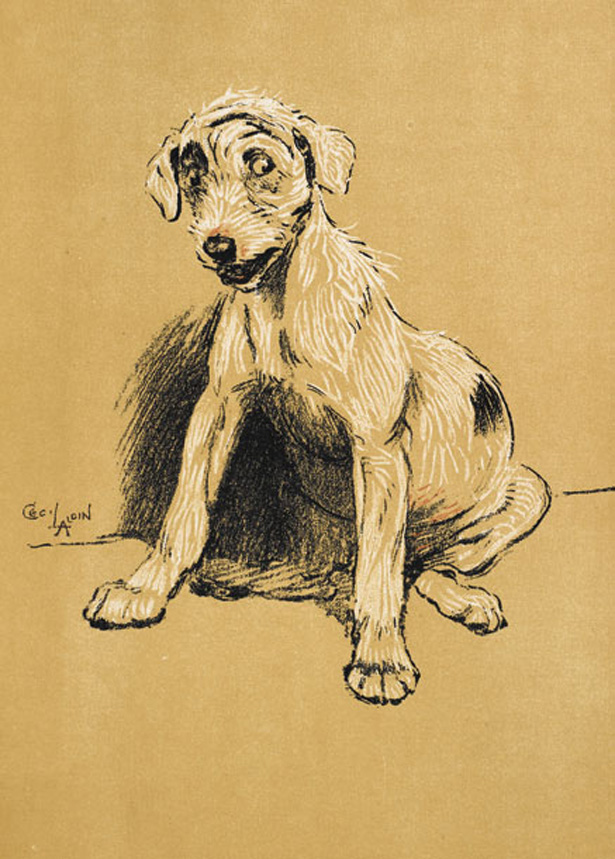 Having eaten "a whole dish of mayonnaise fish," there are unsurprisingly "curious pains in my underneath." From A Dog Day or The Angel in the House by Walter Emanuel, illustrated by Cecil Aldin. William Heinemann, 1902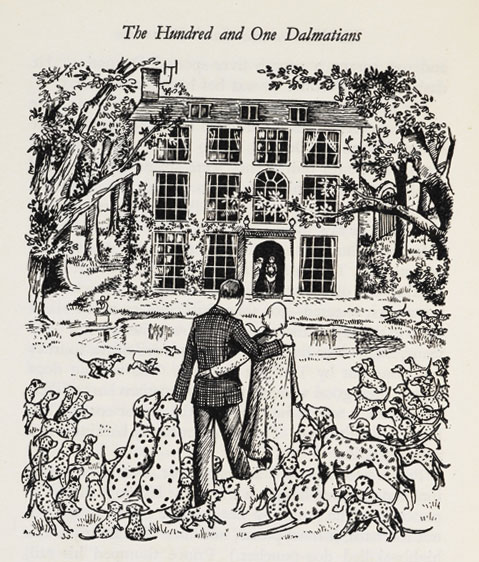 Mr and Mrs Dearly, surrounded by their dalmatians. From One Hundred and One Dalmatians by Dodie Smith, illustrated by Janet and Anne Grahame-Johnstone. William Heinemann, 1956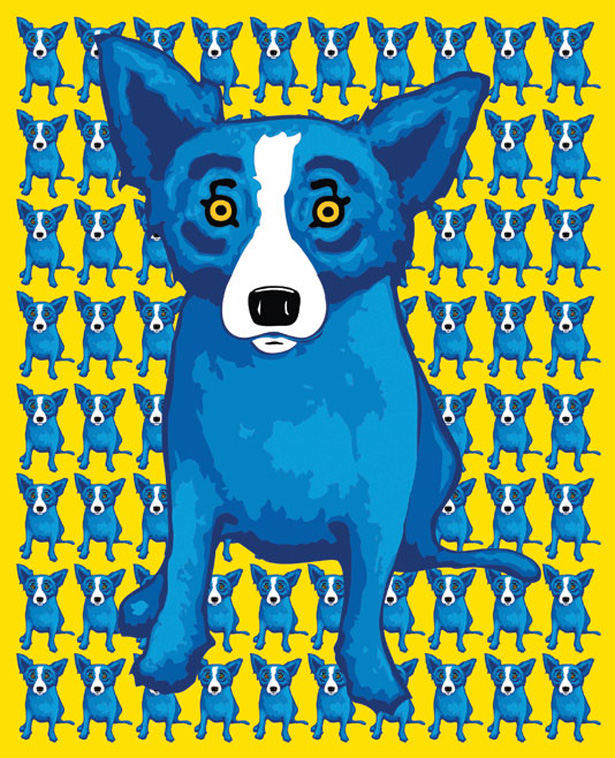 "Are You Lonesome Tonight," original silkscreen. George Rodrigue, 2009
Equal parts charming and illuminating, Dogs In Books is an absolute treat for those who love literature's fuzziest heroes.

This post appears courtesy of Brain Pickings, an Atlantic partner site.
Image credits: Mark Batty Publisher