What's the Greatest Modern Holiday Film?
Can holiday cheer be quantified? Sure.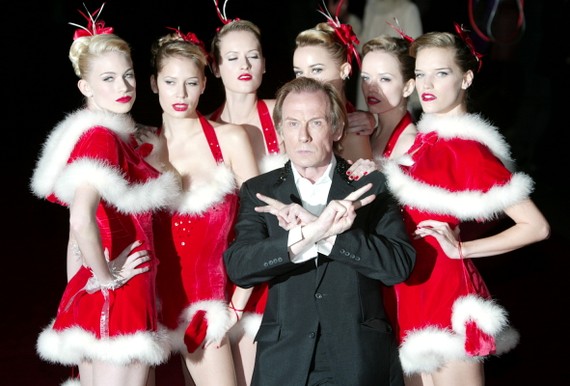 Another year, another holiday film wooing families to the cineplex. This year it's the animated Arthur Christmas vying for the season's box-office dollars with a charming 3D tale about the high-tech North Pole operation that delivers all those presents on Christmas Eve. The film is enjoying its share of good will when it comes to critics, with 92 percent of reviewers aggregated by Rotten Tomatoes recommending it. Yet after two weeks in theaters—and despite its reported $98 million budget—Arthur Christmas has only made $25 million at the box office. It doesn't look like the film is destined for greatness.
It's our theory that to be considered "great," a film must be both commercially successful and well-received by critics. So we compiled a list of the 30 greatest holiday films of the last 30 years that weighs financial and critical success equally. Here's how we did it:
To determine the film's financial success, we adjusted the grosses for each film for inflation using a ratio of today's average movie ticket price to the average cost the year the movie was released.
To determine a film's critical success, we used Rotten Tomatoes' critics' scores.
We then ranked each film according to box office gross, and then according to critics' scores, and averaged those rankings.
Though some of the holidays' most beloved films—It's a Wonderful Life, White Christmas, the original Miracle on 34th Street, for example—were made well before 1981, box-office information for all holiday movies before the '80s wasn't readily available. The last 30 years seemed an appropriate time period for running our calculations, as the decades before were most remembered not for feature holiday films that received theatrical releases, but for animated and stop-motion TV specials like Dr. Seuss's How the Grinch Stole Christmas and Rudolph the Red-Nosed Reindeer. Over the past three decades, holiday films have also become more common, if not necessarily more popular: Nine have seen wide release in the last five years. The increased frequency of holiday releases since the '80s makes the time period ripe for ranking.
Surprisingly, it's Gremlins that comes out on top, beating out jollier movies like The Santa Clause, Elf, and Home Alone. But the 1984 flick about what may be the most destructive Christmas gift of all time was not only a commercial smash, grossing more than $360 million domestically once adjusted for inflation, but also an unlikely critical success. Robert Ebert called it "sophisticated" and "witty," labeling it "a confrontation between Norman Rockwell's vision of Christmas and Hollywood's vision of the blood-sucking monkeys of voodoo island" and going so far to say that, "At the level of Serious Film Criticism, it's a meditation on the myths in our movies: Christmas, families, monsters, retail stores, movies, boogeymen."
While Gremlins's status as the greatest film on our list may be unexpected, the highest-grossing and best-reviewed may not be: Home Alone and Tim Burton's The Nightmare Before Christmas, respectively. Check out our gallery to see where they—and other popular holiday films—rank once their box office and reviews are taken together: