Alone in the Old Republican Crowd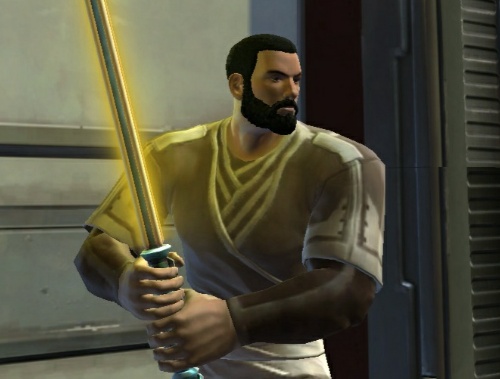 Hey look it's Padwan Wallenstein hailing from his home--planet Nubcake, an obscure rock in the star-system of Weaksauce. No matter. He's about to be all
Flush-With-Cash
in a minute.
But let's not dwell on that. Playing the new Star Wars game has taken me back to this old post about writing in coffee shops
from Conor
:
Put in a silent room before a blank page, it's almost impossible to write. Neither is it be ideal to work near a television set that keeps drawing one's attention or a room where a child keeps interrupting. In a coffeehouse, its rare for someone to intrude on the space of a patron with an open laptop and a look of concentration. Still, there is just enough conversation and foot traffic in the background that you're forced to semi-consciously tune it out. 




There's that scene in Butch Cassidy and the Sundance Kid when the latter is asked to demonstrate his shooting prowess, but can't hit the target unless he's moving. On some level, I think the same thing is going on when I write. Forced to focus on a single thing the mind rebels, whereas adding another element somehow focuses it. The coffeehouse somehow provides that element.
One of the things Conor is alluding to is the lure of being alone in a crowd. I think that's one of the great attributes of the The Old Republic--it's an MMO with a distinctly single-player feel to it. (At least early on.)
I do most of my long-form writing (though none of my blogging) in a coffee shop around the corner. The appeal is oddly the same as making my way The Old Republic--I am crafting a narrative, alone in the crowd. It's the weirdest thing.
So far, this is a great game.