A Year In Books: Telling Me Something I Didn't Know
The pleasure of having your perceptions radically altered by a single book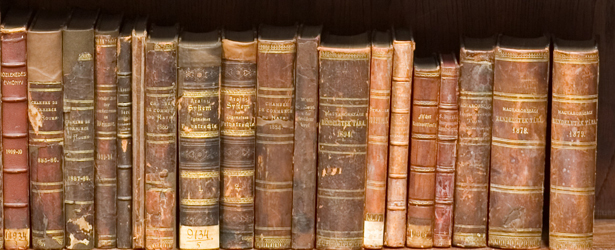 I love reading about what other people are reading and The Atlantic Wire's "What I Read" feature this year has been a wonderful addition to my regular online trawl. So as the year ends I thought I would take a few moments to give some unsolicited but well-deserved shout-outs to the authors whose published work helped improve my understanding of the way the world works (or doesn't work). Some of these books were published in 2011. Some were not. But good books have a long shelf life, do they not?
First, I should say that my books and I typically have a very personal and private relationship. Some I like. Some I can't stand. Some I treasure and return to over and over again. Some I stop reading half-way through and put on a shelf. Some come to me from big publishing houses. Some are recommended by friends. Some I "liberate" from friends' houses when they aren't returned promptly. Some cry out to me from bookstore aisles. Some my mother gives me. And some just fall into my lap from the most unexpected places.
Into this latter category comes the book Ten Green Bottles The True Story of One Family's Journey From War-Torn Austria To The Ghettos of Shanghai. Written by Vivian Jeannette Kaplan, the book was first published in 2002 and won a Canadian Jewish Book Award but I had never heard about until Kaplan's son, Darryl, proudly mentioned on Facebook a few months that he was starting a Facebook page for it. I know Darryl because he is the bright, young editor of Trot Magazine, the official journal of Canadian harness racing. Go figure.
I studied the Holocaust in college -- Elie Wiesel was one of my professors -- and yet Ten Green Bottles taught me things about the pre-war years that I had not known. The story of the book is the story of a family of Austrian Jews who had just enough money and connections to get out of Hitler's way before it was too late. You are tempted to call them the lucky ones until you read about the horror and hardship they faced -- both before left Vienna and then after they arrived in Shanghai (which was itself a war zone by that time).
"Tell me a story," legendary newsman Don Hewitt used to say. "Tell me something I don't know," my journalism professors used to cry. Ten Green Bottles, as any good book should, did both. So did quite a few other books I had the pleasure of reading this past year. For example, I finally read George Washington: A Life, the majestic biography by Ron Chernow, which gave me insight into the first president's comforting views of the Constitution, views with which the modern "originalists" (like Justice Antonin Scalia) would disagree.
Then there was James B. Stewart's well-reviewed but under-appreciated Tangled Webs: How False Statements Are Undermining America which helps explain why some of the biggest cases of the past decade have involved prosecutions for obstruction of justice and perjury. And I finally got around to reading Beverly Gage's excellent The Day Wall Street Exploded: A Story of America In Its First Age of Terror. Anyone with serious interest in understanding the political debate over civilian trials for suspected terrorists ought to read Gage's work.
My interest in Western history brought me to Elliott West's The Last Indian War: The Nez Perce Story which offered up heartbreaking detail about another grim chapter in the history of our nation's treatment of the American Indian. Keen to the federal government's mistreatment of our nation's wild horses, I read James R. Skillen's trenchant The Nation's Largest Landlord: The Bureau of Land Management in the American West and also J. Edward De Steiguer's fine Wild Horses of the West: History and Politics of America's Mustangs.
Because I believe there are powerful historic and legal links between the current struggle for gay rights and the struggle for civil rights in the 1940s, 1950s, and 1960s, I read Tomiko Brown-Nagin's Courage To Dissent: Atlanta and the Long History of the Civil Rights Movement. I also read Anne Emanuel's important book about the legendary 5th Circuit Judge Elbert Parr Tuttle, which I discussed earlier this week in an essay about Newt Gingrich's attacks upon the judiciary. You think federal judges have it bad now? It was worse then.
And then there was the moving Father, Mother, God, by Lucia Greenhouse, a book about a family of Christian Scientists. This is one of the books of 2011 which fell into my lap as a result of a random act of kindness and I am blessed to have read it. I feel the same way about Hemingway's Boat, a profoundly entertaining work written by Paul Hendrickson, whose Sons of Mississippi remains one of the best books ever about Southern racism and the civil rights movement.
I mention these particular books because each changed some of the preconceived notions I had brought to their pages. This is what books are for, or one of the things anyway, and it perhaps explains why each book store I visited before the holidays was absolutely packed with customers. The nature of publishing is changing. The way books are delivered to readers is changing-- my son prefers to read books on our I-Pad. But the core of the product remains as pure as it was when the first books were written. Let's all be thankful for that.
The last word here goes toward T.R. Pearson, my favorite living American fiction writer. I read Glad News of the Natural World this past year, it was as brilliant as are all of Pearson's other searing books, and I can't wait for more. That's the thing about Pearson-- and about books. Sometimes it is fun to read someone, and something, which doesn't change the way you view the world. I'm thankful for that, too, and can't wait to get started in 2012. Right now, for the record, I'm beginning Phillip Short's Pol Pot: Anatomy of a Nightmare. A little light holiday reading.
Image credit: Shuttershock