What Makes an Iconic Image, From the Mona Lisa to Che Guevara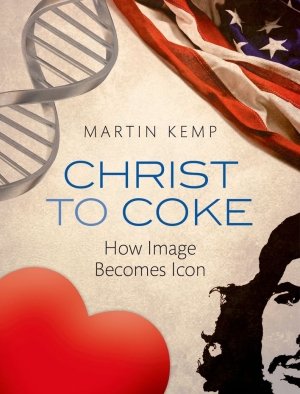 What, exactly, makes an iconic image? You know, the kind that permeates pop culture to become imprinted on our collective conscience, achieving a status of instant recognition and near-universal appeal? That's exactly what Oxford Trinity College professor Martin Kemp explores in
Christ to Coke: How Image Becomes Icon
-- a fascinating journey into the heart of modern iconography, veering across art, architecture, advertising, religion, science, and more. From the Mona Lisa to Che Guevara to Einstein's E=mc² to Milton Glaser's I♥NY, Kemp uses 11 such iconic images to examine the 11 key categories he identifies, lavishly illustrated in 165 color images. Beneath them all runs a common undercurrent of elements that hold the secret to all icons -- among them, simplicity of message, robustness, and openness of interpretation.
Some types of images are specific -- like Lisa and Che -- while some are generic, such as the heart shape. The generic ones tend to seep gradually into general consciousness. The heart shape appeared on playing cards and became the religious symbol of the sacred heart, before becoming the ubiquitous symbol of love. It takes a designer of genius, like Milton Glaser, to refresh its power in the service of a specific cause. We all know I♥NY. But New York largely surrendered the 'Big Apple' to Steve Jobs. --Martin Kemp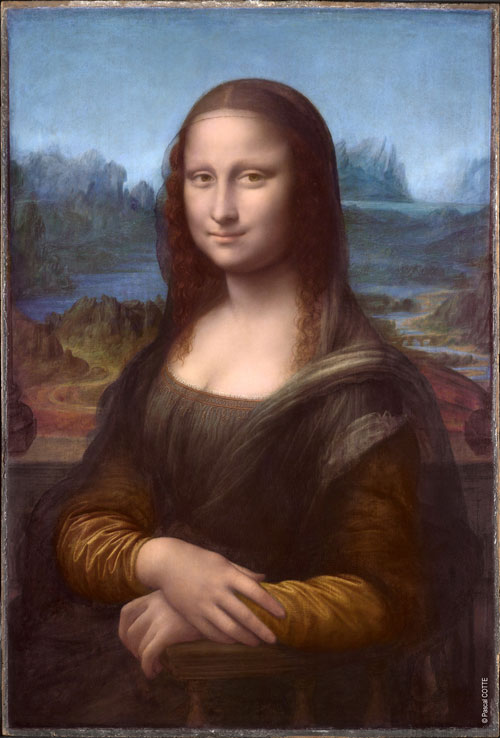 Mona Lisa, digitally restored. Photo courtesy of Pascal Cotte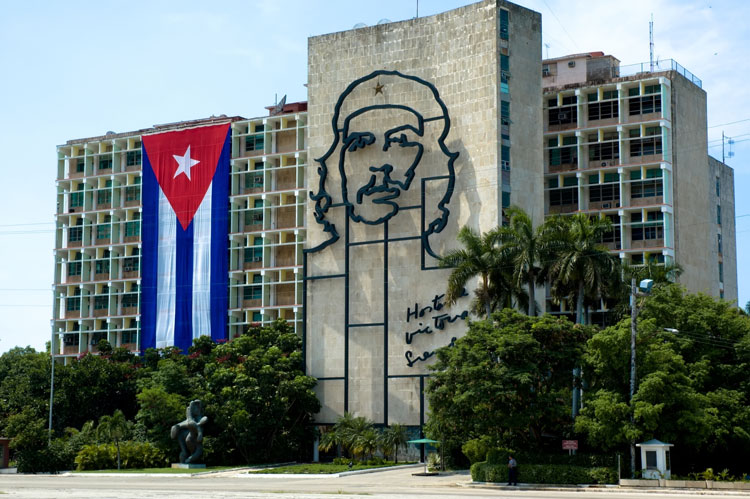 Enrique Avila Gonzalez, Che Guevara. Ministry of the Interior, Havana, Cuba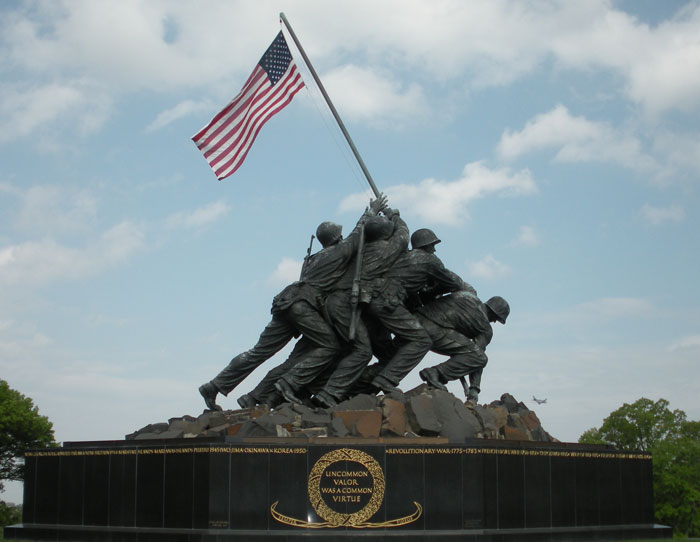 Felix de Weldon, Marines Raising the Flag at Iwo Jima, Virginia, Marine Corps War Memorial, Arlington National Cemetery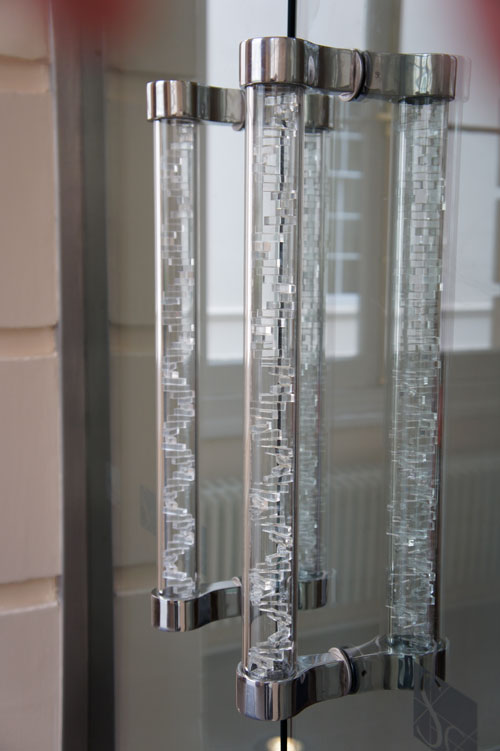 BFF Architects and Izé, DNA door handles, London, Royal Society.
Kemp has an excellent piece in The Wall Street Journal offering five lessons on successful iconography based on the case studies explored in the book.
Kemp also observes that even the icons of modern science, like DNA and E=mc², have taken on a quasi-religious dimension -- which, of course, we already knew, even just by looking at the many geek-rebels who inked themselves with science. But, in fact, much of this iconography is based on pop culture mythology that isn't necessarily rooted in truth. Kemp notes:
I assumed that Einstein's famous formula for the equivalence of mass and energy, E=mc² had appeared in his renowned set of papers published in 1905. Einstein scholars insisted it was there. But it was not. In that precise form, the equation seems to have been visited on Einstein as a simplification of his ideas, cemented in the public mind by its association with the atomic bombs dropped on Japan in 1945. The well-known tends not to be true in such cases.
Part Iron Fists, part The Myth of Pop Culture, part The Century of the Self, Christ to Coke: How Image Becomes Icon is an essential effort to understand who we came to worship what we worship and why the iconography of consumerism has such an enduring hold on us, whether or not we want to admit it. And though the book was written partly as a blueprint for branding, a subversive reading of it also offers a blueprint to the opposite -- how to loosen the grip of commercial culture by better understanding the engineered mesmerism by which it transfixes us.
Images: Oxford University Press.

This post also appears on Brain Pickings, an Atlantic partner site.