The Oscar Ceremony That Could Have Been
Brett Ratner's a jerk and Eddie Murphy's out of touch, but those qualities could have made their Academy Awards show interesting. It's too bad they quit.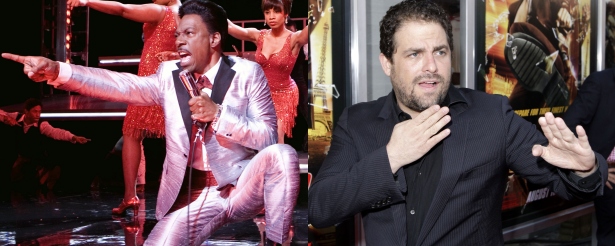 AP Images
I was looking forward to the Brett Ratner Oscars, a lot. Red Dragon is the best Hannibal Lecter film. The Family Man is not without its charms. As someone who watches a lot of Turner Classic Movies, I appreciate that Ratner's always on the network, narrating the commercial bumpers, talking about the films, the actors, the behind the set-intrigue. He really does love the history of film. He's like a doltish, less nimble Quentin Tarantino, or a Robert Evans who hasn't made any masterpieces or gone through any fires.
He's heavy on his feet as a director and a personality, as everyone knew even before his latest bout of buffoonery, a bit of a jerk. His "rehearsing is for fags" comment was obviously idiotic, but you have to wonder if he'd been looking for a way out—since he's behind the cameras, he could have weathered the controversy and stuck with the ceremony if he'd wanted to.
And I was excited about Eddie Murphy hosting. He seemed excited too! The schtick they'd been setting him up to do sounded a lot like David Letterman's in 1995: The guy who doesn't want to do anything and who doesn't know why he's there. Letterman got panned, but other than his Uma/Oprah stuff he was really, really good. But now he quit, too, which is understandable: If Murphy had stayed without Ratner, he'd have been adrift, and that apathy/sadness of his that's dominated his public persona for more than a decade would take back over.
The Oscars often suck, but it wouldn't have sucked with Ratner in charge. It would have been playful and funny and known its history. This really was a chance for him to be in his element. There haven't been many equivalent directors who were sort of meh filmmakers but found a second calling in spectacle/producing/management. I guess Bill Condon, but he did the kind of Oscar ceremonies that put people to sleep. Maybe Sydney Pollack? Pollak's movies as a director were good, but similarly characterless. Then, when he started throwing himself into producing, acting, finding/facilitating projects for others, knowing just what a package needs to work, things got better: We ended up with films like Michael Clayton, The Talented Mr. Ripley, and The Reader.
Maybe that could have been Ratner, bringing the right stuff to bloated TV spectacles nobody really likes watching anymore. The Super Bowl halftime show? Macy's parade? Election night? The Olympic opening ceremonies? Convention coverage? Halftime? The Oscars could have been so much fun. And it could have led to more fun.