'Studio on Fire': A Design Studio's Most Delightful Printed Ephemera
Last year, my studiomate Erica introduced me to the wonderful Studio on Fire, a Minneapolis-based design studio, workshop, and printer crafting some of the most heart-stopping letterpress and screenprint gems I've ever seen. They use old-timey printing machines and techniques to produce a kind of haptic magic, the product of founder Ben Levitz's lifelong obsession with the tactile world of analog design, who has amassed a formidable collection of vintage and antique printing presses and has mastered some of the most labor-intensive techniques, from letterpress and screen-printing to hot foil stamping and blind embossing. This month, the fine folks at Gestalten (♥) are capturing Studio on Fire's spark in a glorious volume titled Studio on Fire: Iron Beasts Make Great Beauty, gathering the studio's most delightful printed ephemera -- posters, flyers, wedding invitations, business cards, book covers, wallpaper, and more.
Here's a peek at the obsessive grit the fuels the studio's vision and process:
There's a tactility to what we do and the creation of the design object. In a sense, that's what print design is -- good print design is objects that we remember because of visually seeing them and having a connection with them, and that's why letterpress is gonna be around. --Ben Levitz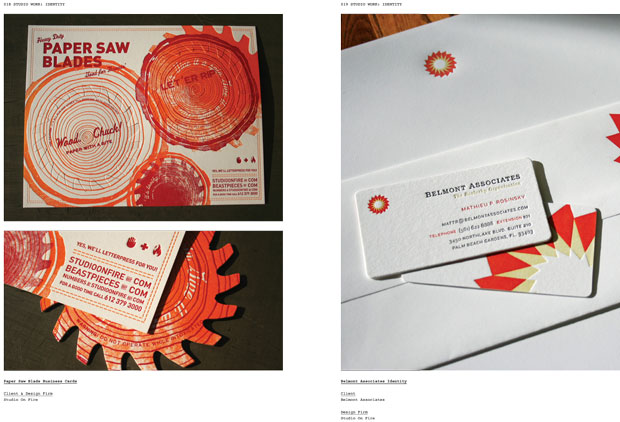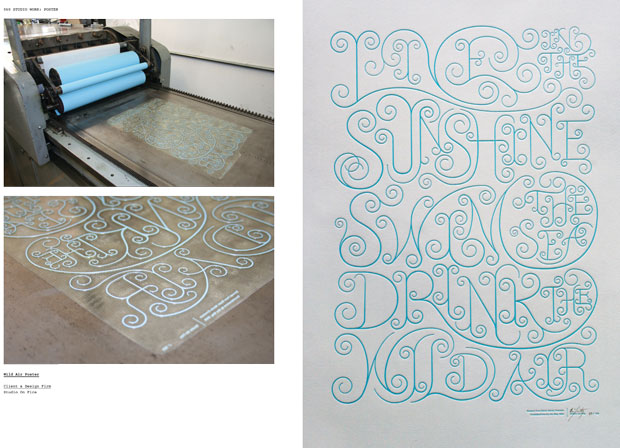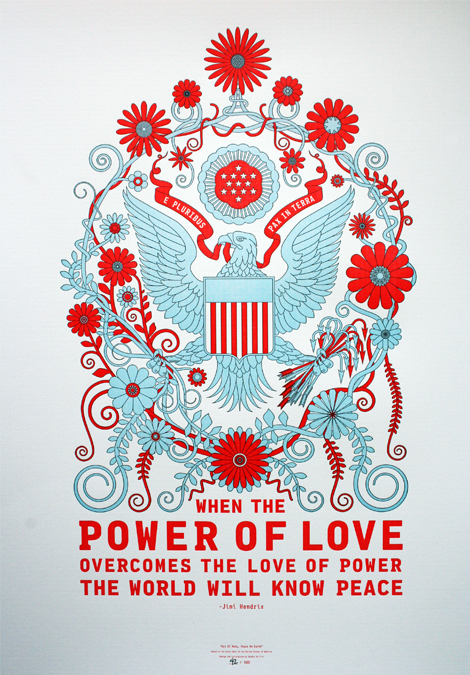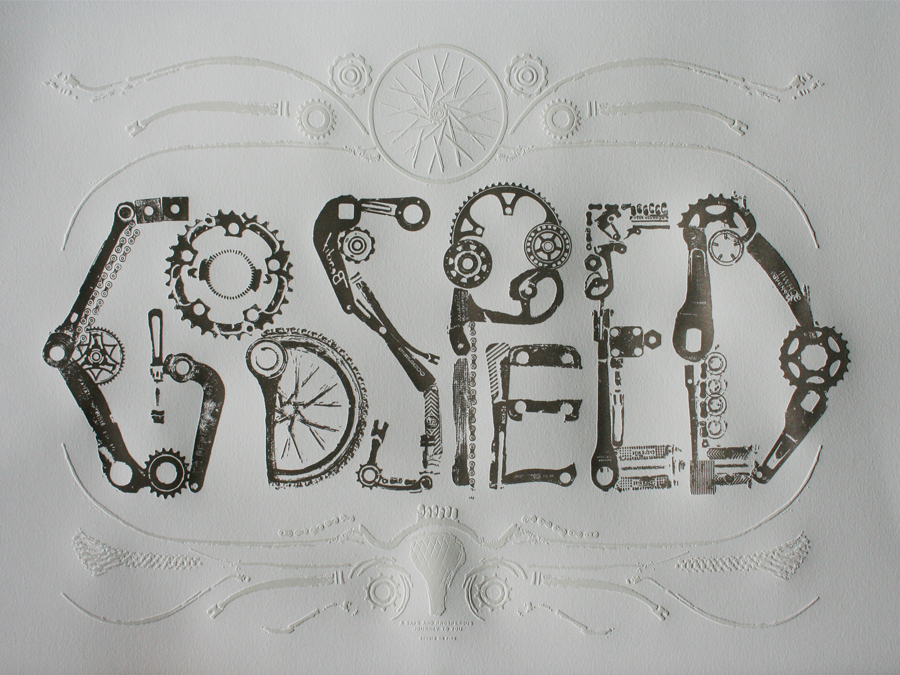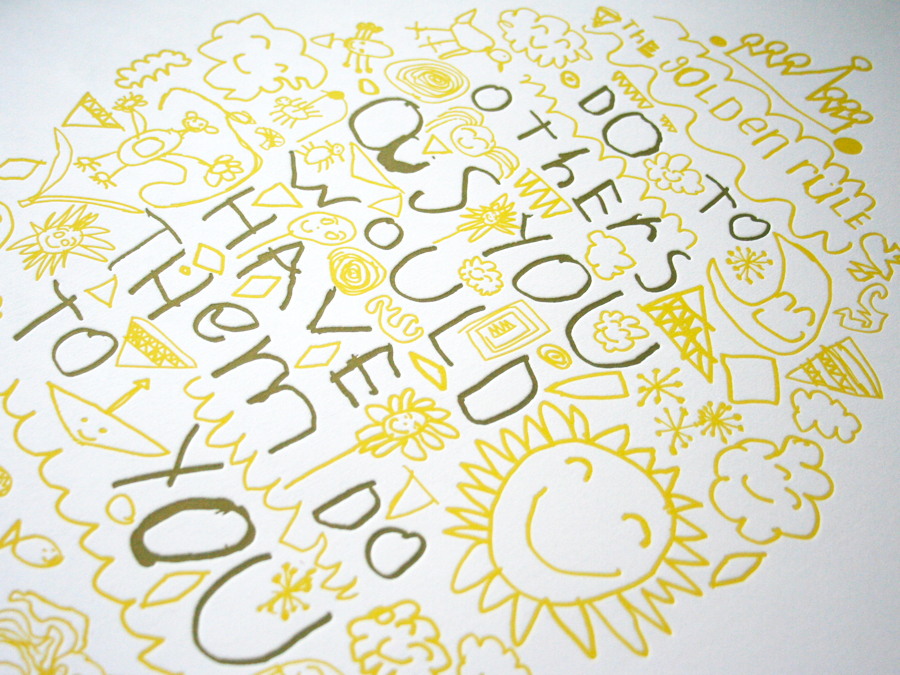 For a taste of the eerily hypnotic analog magic-making, here's a video of how the book's cover was made: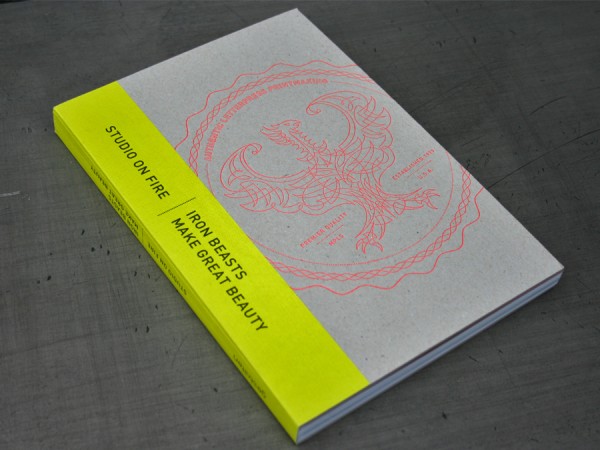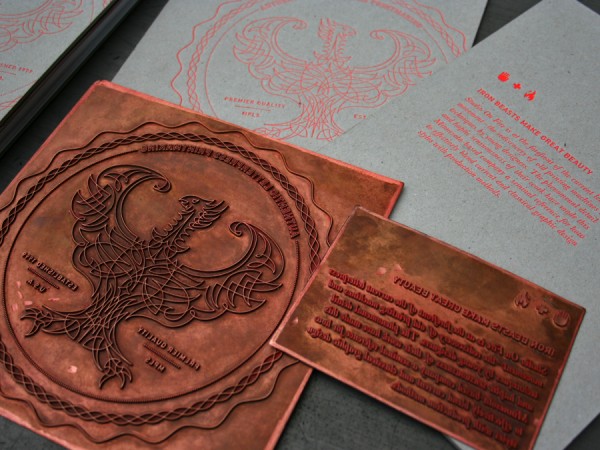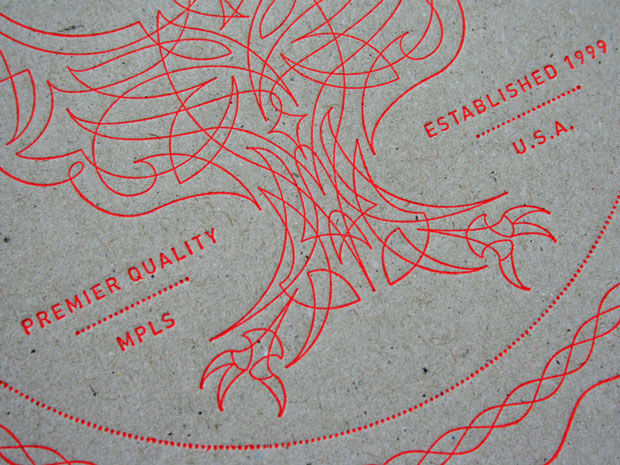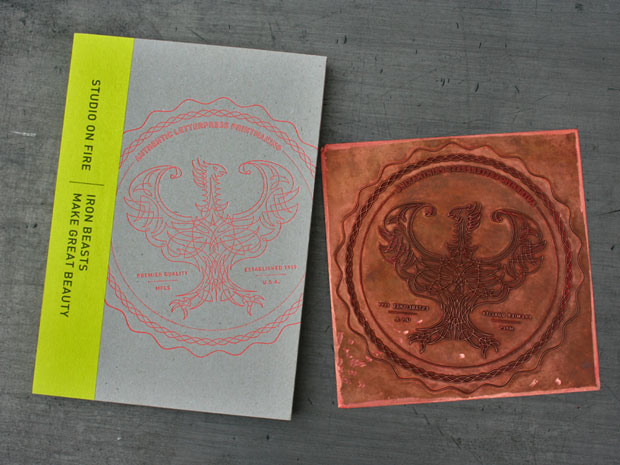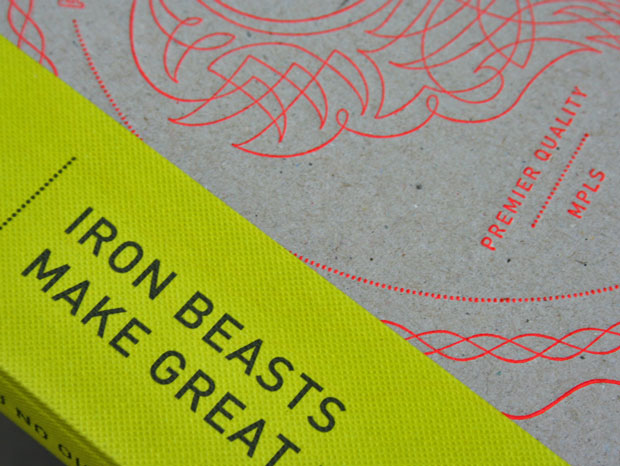 An absolute treat from cover to gloriously letterpressed cover, Studio on Fire: Iron Beasts Make Great Beauty is chock-full of just what the tin says and makes it hard to resist the urge to get up and make something beautiful and papery with your own two hands.
Images: Gestalten/Studio on Fire.

This post also appears on Brain Pickings, an Atlantic partner site.