Obsessive Map-Maker Jerry Gretzinger's Never-Ending Project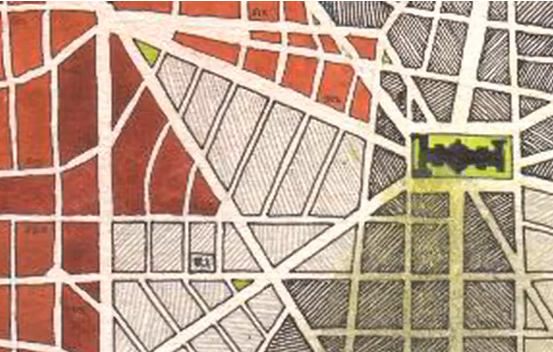 Last week, in a comment on BBC's fantastic
The Beauty of Maps
program, a reader reminded me of a wonderful short film I remember seeing a couple of years ago, peeling the curtain on obsessive map-maker
Jerry Gretzinger
's never-ending project. (The reader, it turns out, was Jerry himself.) It's about art and storytelling and imagination, and all those things we've come to cherish as the highest gifts of creativity. It's precisely the kind of evergreen goodness that the Web's penchant for newsiness tends to bury and waste, and curators should seek to preserve and resurface. Hence,
Jerry's Map
, a living treasure:
It's alive, it changes. My hand puts the paint on the paper, and then I step back and say, 'Wow, look at that!' as though I was not the perpetrator. I... I'm just the observer.
For more obsessive hand-painted maps, don't miss Paula Scher's typographic treasures, a fine recent addition to my favorite books on maps.

This post also appears on Brain Pickings, an Atlantic partner site.