Maira Kalman Illustrates Michael Pollan's Influential 'Food Rules'
I love, love, love artist Maira Kalman and revere the work of Michael Pollan, easily today's most vocal and influential advocate of smart, sustainable food. So I'm thrilled with the release of a Kalman-illustrated edition of Pollan's classic compendium, Food Rules: An Eater's Manual -- the timelessly sensible blueprint to a healthy relationship with food, now delivered with Kalman's characteristically colorful and child-like yet irreverent aesthetic. This new edition also features 19 additional food rules, including Place a bouquet of flowers on the table and everything will taste twice as good and When you eat real food, you don't need rules.
From the very first page, starting with Kalman's introduction, the book is an absolute -- and guilt-free -- treat: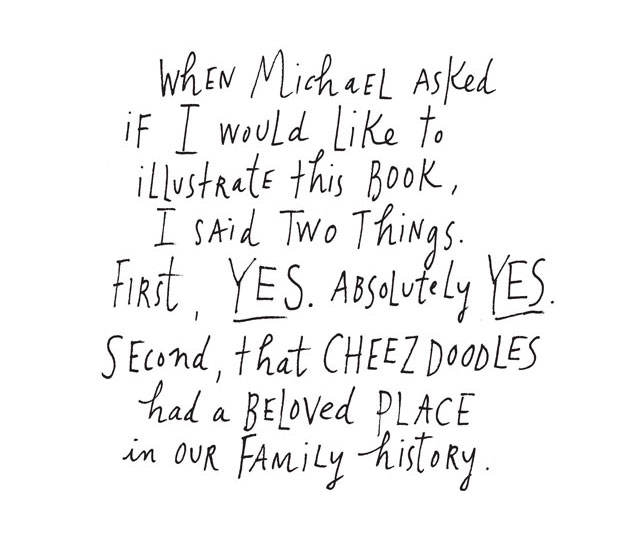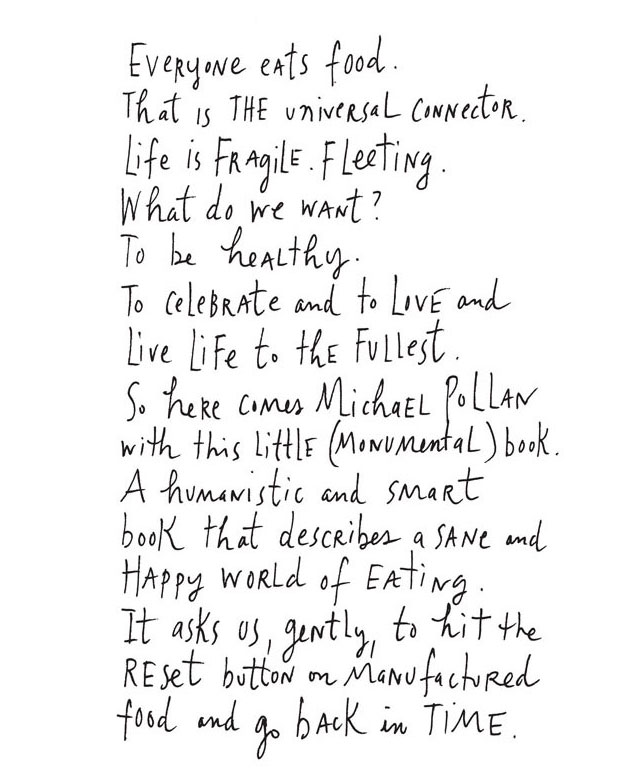 Everyone eats food. That is the universal connector. Life is fragile. Fleeting. What do we want? To be healthy. To celebrate and to love and to live life to the fullest. So here comes Michael Pollan with this little (monumental) book. A humanistic and smart book that describes a sane and happy world of eating. It asks us, gently, to hit the reset button on manufactured food and go back in time. --Maira Kalman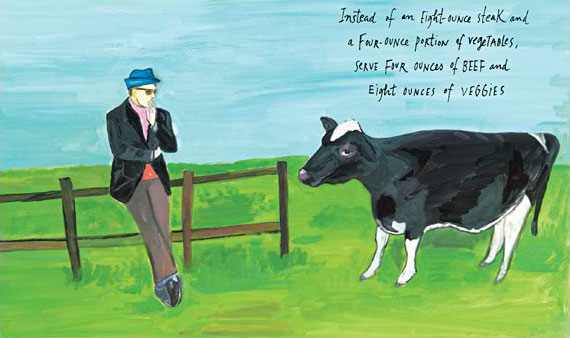 Treat Meats as a Flavoring or Special Occasion Food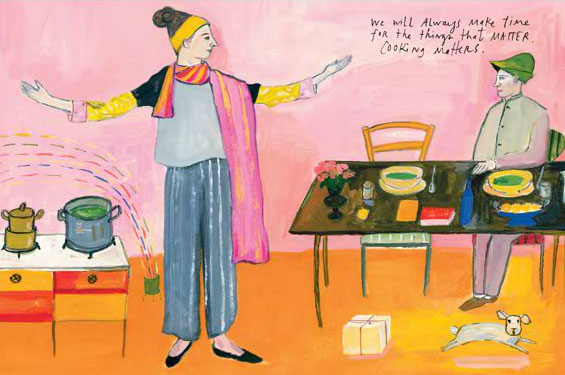 Cook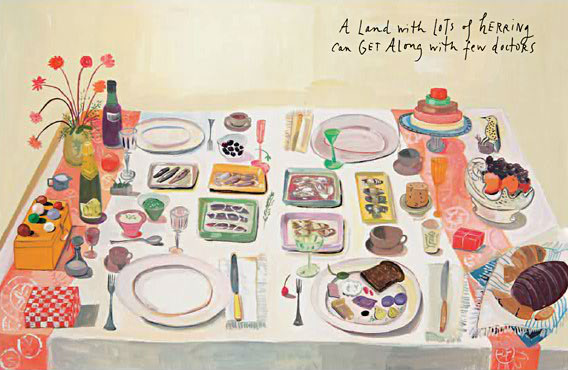 Don't Overlook the Oily Little Fishes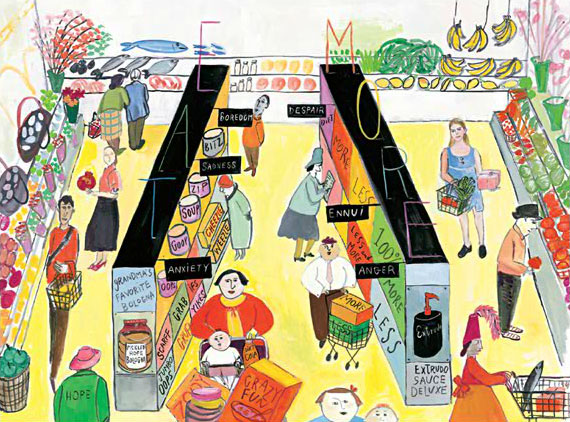 Shop the Peripheries of the Supermarket and Stay Out of the Middle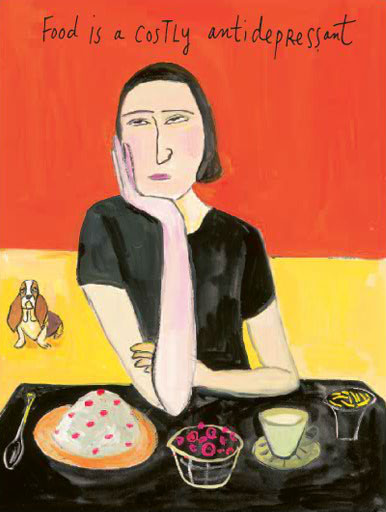 Eat When You Are Hungry, Not When You Are Bored
Kalman's illustrations emanate the kind of thoughtful simplicity that underpins the message of Pollan's classic, which is based on the premise that the wisdom of our grandparents might teach us more about eating well than the overly complicated nutritional scheming purveyed by the popular media.
Pollan has an excellent audio slideshow on his site.
Already a powerful classic in its original edition, the Kalman-illustrated Food Rules is, quite simply, irresistible.
Images: Maira Kalman/Penguin Press.

This post also appears on Brain Pickings, an Atlantic partner site.