It's that time of year, the time I turn around and start sifting through the year behind with my best-of fine tooth comb in an exercise of meta-meta-curation. Having a well-documented soft spot for children's books, I've decided to begin with my favorite 2011 treats for young readers, ranging from the classic to the quirky to the impossibly charming. Enjoy -- you might find it hard not to feel like you want to be a kid again.
1. THE FAIRY TALES OF THE BROTHERS GRIMM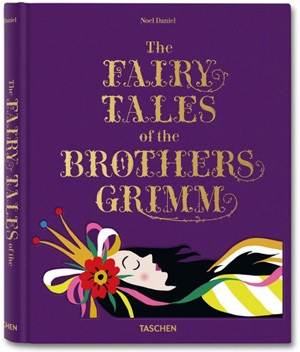 The fairy tales of the Brothers Grimm, part of UNESCO's Memory of the World Register for the preservation of cultural documents, have been delighting and terrifying children since 1812, transfixing generations of parents, psychologists, and academics. The Fairy Tales of the Brothers Grimm is an astounding new volume from Taschen editor Noel Daniel bringing together the best illustrations from 130 years of The Brothers Grimm with 27 of the most beloved Grimm stories, including Cinderella, Snow White, The Little Red Riding Hood, and Sleeping Beauty, amidst artwork by some of the most celebrated illustrators from Germany, Britain, Sweden, Austria, the Czech Republic, Switzerland, and the United States working between the 1820s and 1950s.