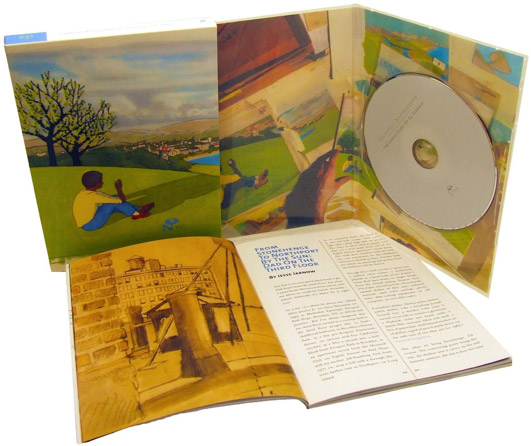 Last week, Jason Kottke reminded me of how much I love the vintage short films of painter, educator, museum designer, and software developer Al Jarnow. Between the 1970s and the 1990s, Jarnow created short segments for PBS's 3-2-1 Contact series, Sesame Street, and various other children's television programs, using stop-motion, timelapse, cell animation, and other experimental at the time techniques to bring everyday objects to life and illustrate scientific concepts by blending education and entertainment. (Sound familiar?) The films are now collected in Celestial Navigations: Short Films of Al Jarnow -- an absolute gem restored from the original 16mm prints, featuring remastered sound, a 30-minute documentary about Jarnow's work, and a beautiful 60-page book.
For a taste, here are five of my favorite Jarnow films:
1. COSMIC CLOCK
Cosmic Clock compresses a billion years of time into two delightfully vintage animated minutes.
2. FACE FILM
Face Film explores human behavior through the computational operations of a typewriter, using a large canvas to tease our inability to recognize an image using incomplete data.
3. ARCHITECTURE
Architecture was one of Jarnow's most elaborate and labor-intensive shoots -- which makes this photo of the set getting destroyed upon completion all the more mischievously delightful.