Remember artist Terry Border of Bent Objects fame, who explores the secret life of everyday objects in playful vignettes using simple bent wire? Border is back with Bent Object of My Affection: The Twists and Turns of Love -- a charming collection of new 60 bent-wire vignettes in which household objects explore the romantic and the risqué. Sweet and kooky, Border's images are also a light-hearted metaphor for love itself, wherein the ordinary becomes extraordinary. And though Border's overly punny captions fall flat for me, the images themselves exude enough delight to make it all a treat.
Love is Free -- You make my world go round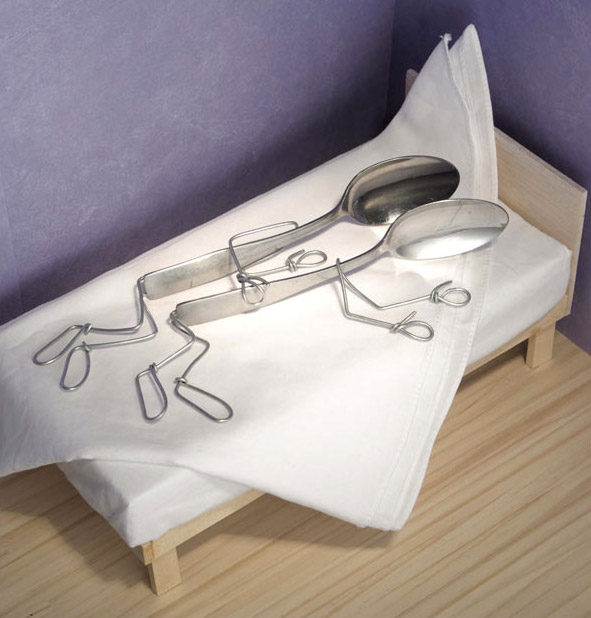 I Like it When We Spoon -- We fit so well together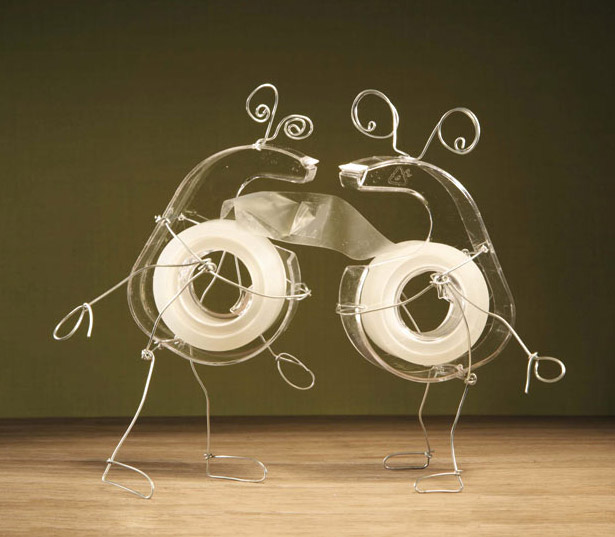 Love is Sticky -- French kissing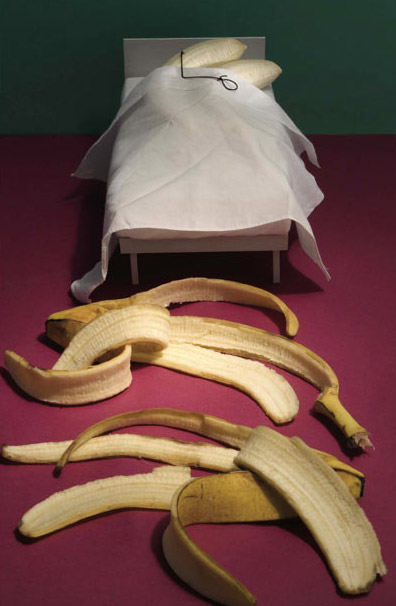 Undercover -- I love your appeal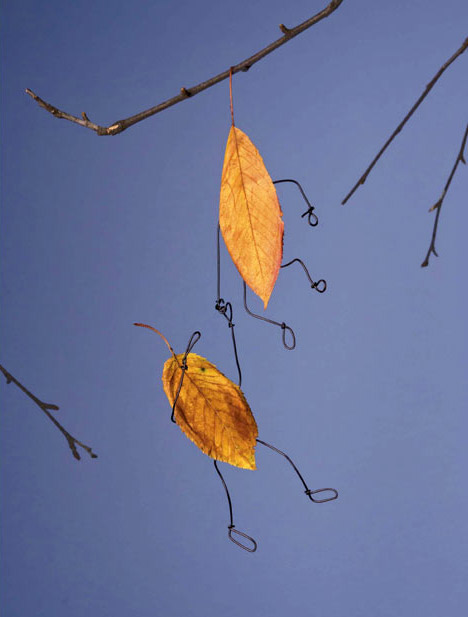 Falling -- I'll hold on, no matter what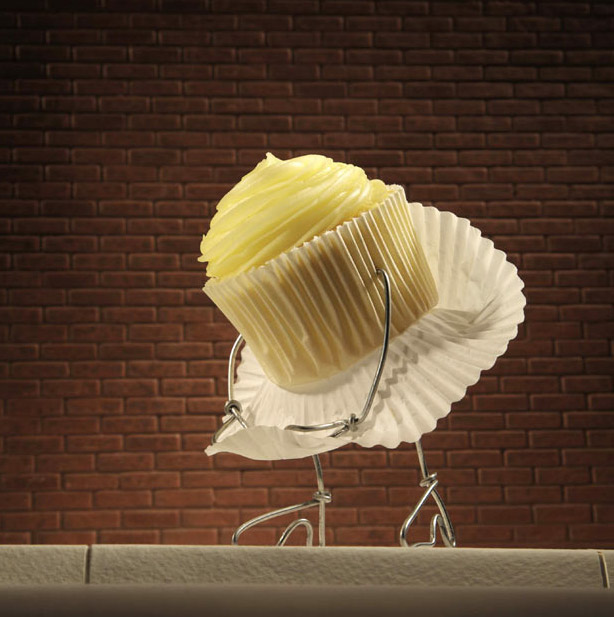 Marilyn Meringue -- You're the wind beneath my wings, and the breeze beneath my skirt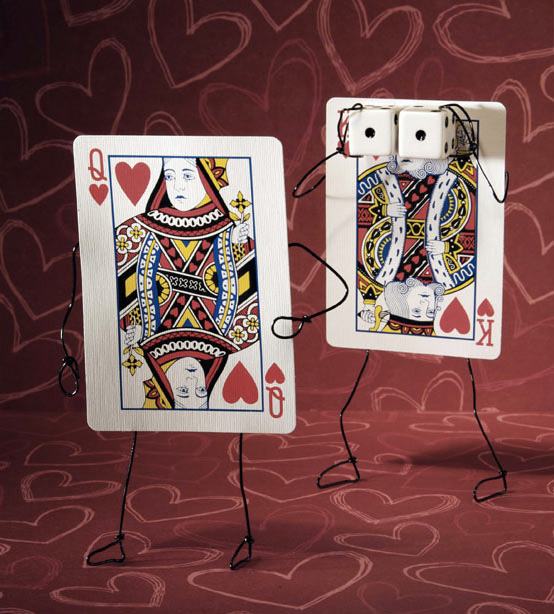 King Leer -- I only have dies for you
A Toast To Us!
Film Strip -- I think this could develop into something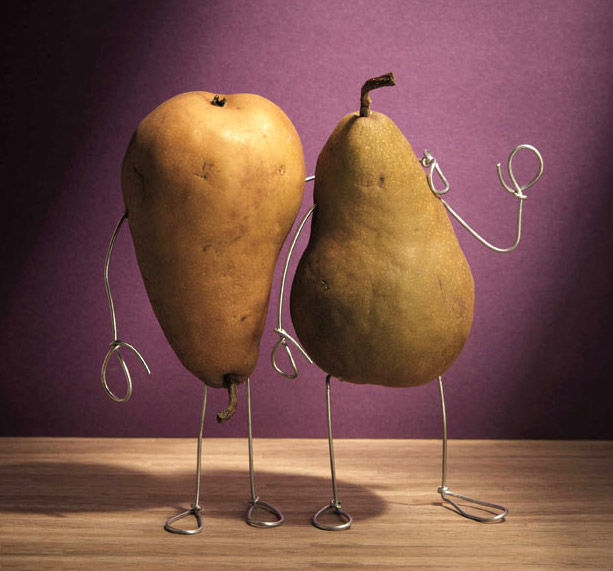 We Make a Perfect Pair -- Straight from the garden of Eden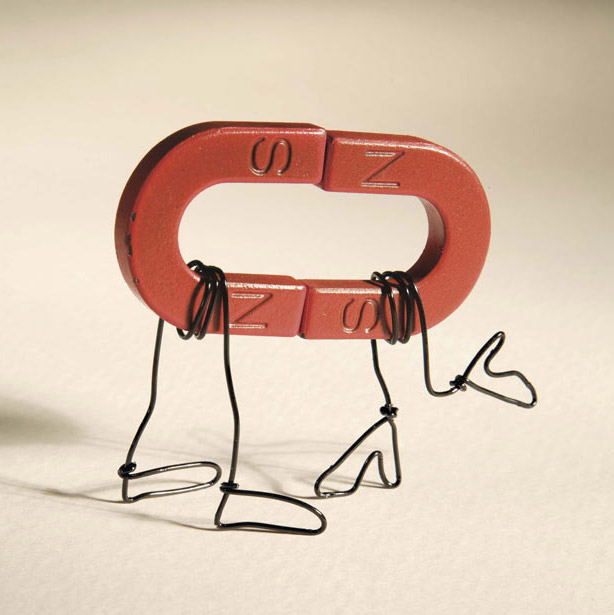 Magnetic Personality -- I can't help this attraction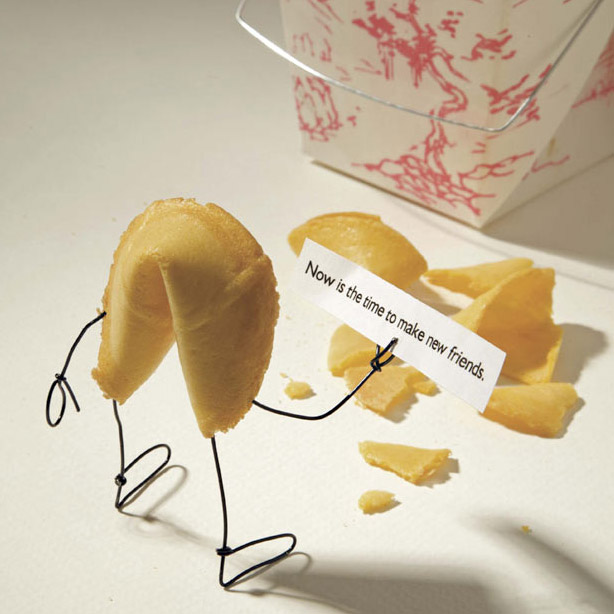 Misfortune Cookie -- I'd never get over you
Shrunken and Wrinkled -- Let's grow old together
Images: Terry Border/Rex Features via The Telegraph. HT @matthiasrascher.
This post also appears on Brain Pickings, an Atlantic partner site.