'Visual Storytelling': New Language for the Age of Data Overload
We now live in a world where information is potentially unlimited. Information is cheap, but meaning is expensive. Where is the meaning? Only human beings can tell you where it is. We're extracting meaning from our minds and our own lives.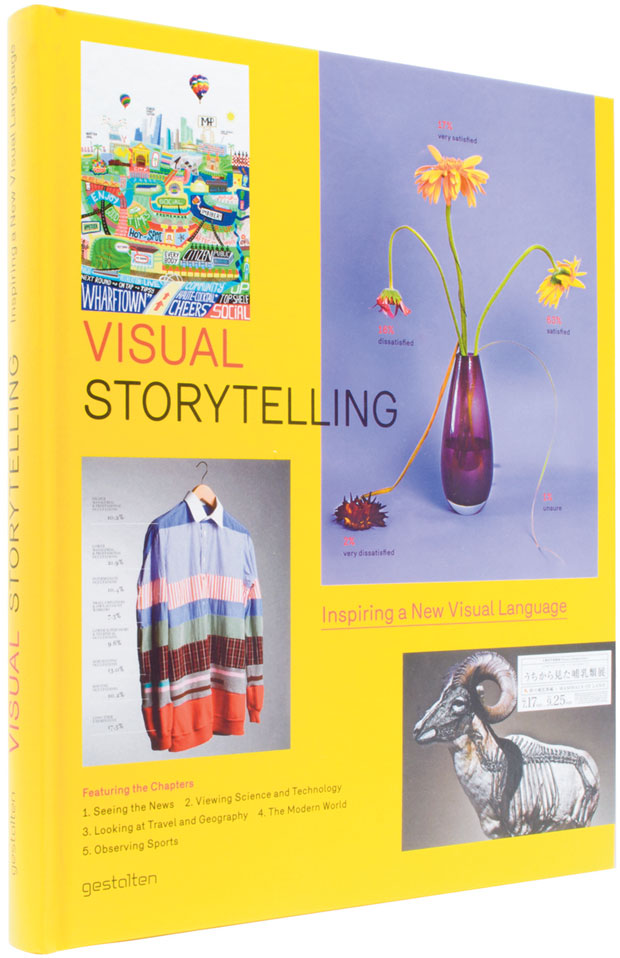 These words of wisdom come from legendary inventor and futurist George Dyson, who in a recent interview contemplated the growing disconnect between information and meaning in the age of data overload. Over the past several years, our quest to extract meaning from information has taken us more and more toward the realm of visual storytelling -- we've used data visualization to reveal hidden patterns about the world, employed animation in engaging kids with important issues, and let infographics distill human emotion. In fact, our very brains are wired for the visual over the textual by way of the pictorial superiority effect.
Visual Storytelling: Inspiring a New Visual Language, from the fine folks at Gestalten, gathers the most compelling work by a new generation of designers, illustrators, graphic editors, and data journalists tackling the grand sensemaking challenge of our time by pushing forward the evolving visual vocabulary of storytelling.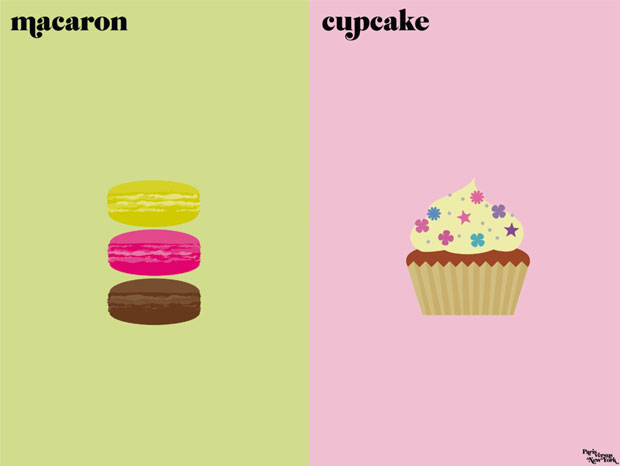 Vahram Muratyan: Paris vs. New York: L'obsession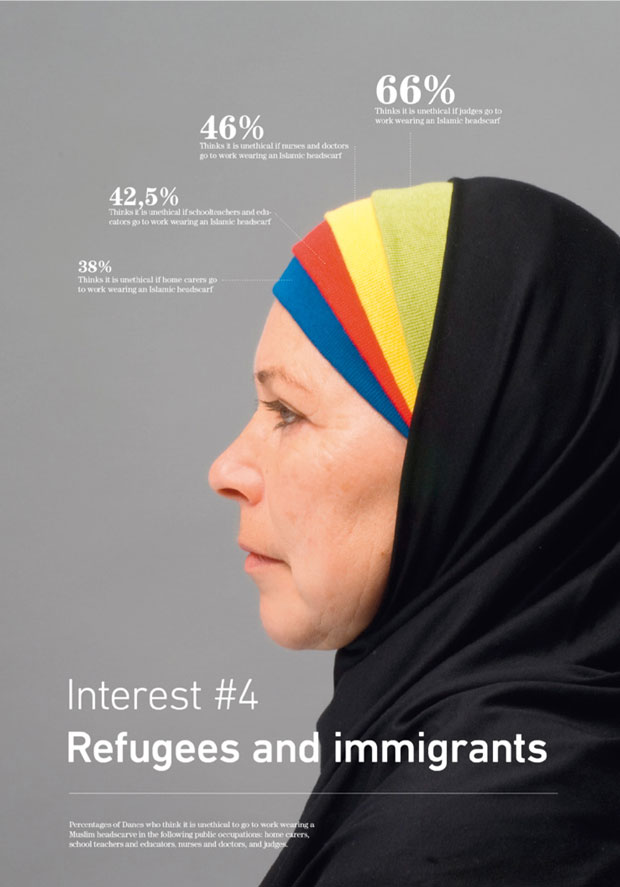 Peter Ørntoft: Information Graphics in Context, a project illustrating a ranked list of social concerns in Denmark
Peter Ørntoft: Information Graphics in Context, a project illustrating a ranked list of social concerns in Denmark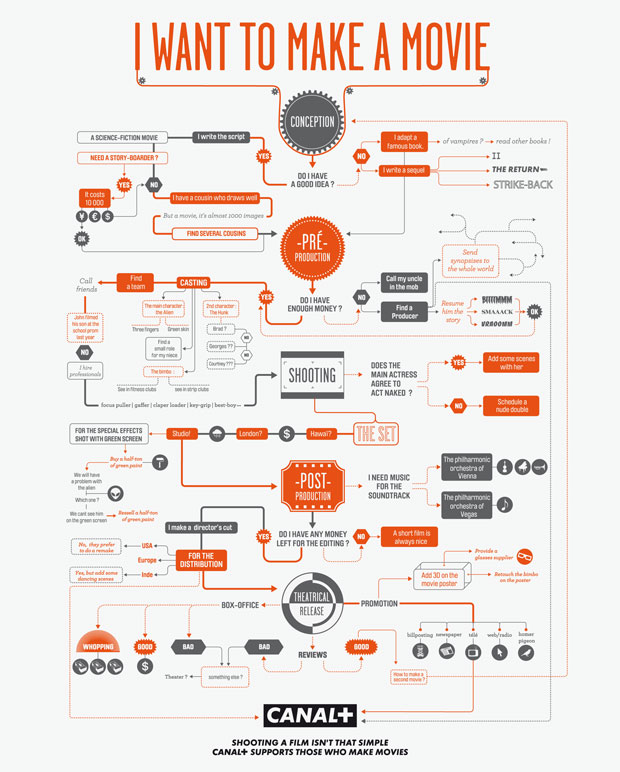 Gregory Ferembach: The Movies Flowcharts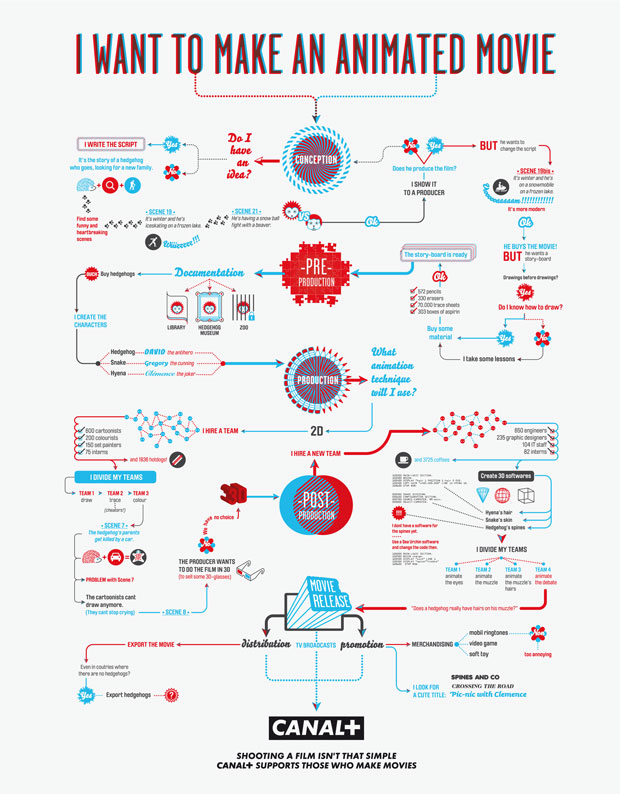 Gregory Ferembach: The Movies Flowcharts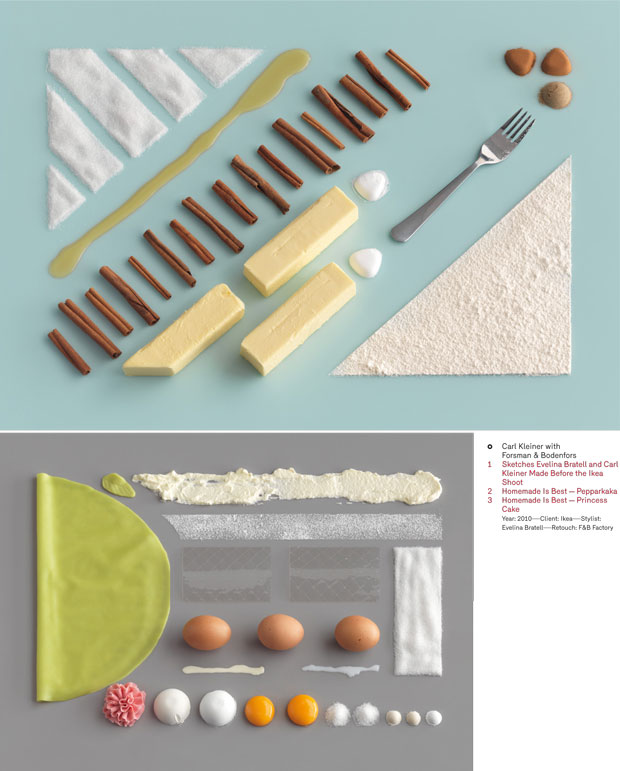 Carl Kleiner's 'Homemade Is Best' IKEA cookbook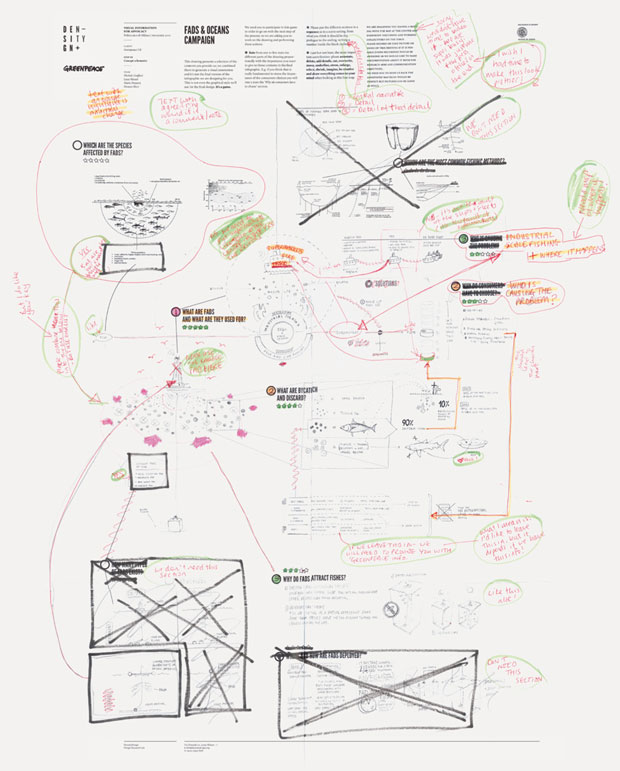 Part of the 'Oceans' campaign for Greenpeace, showing the devastating effects of FADs (fish aggregation devices) used in commercial tuna fishing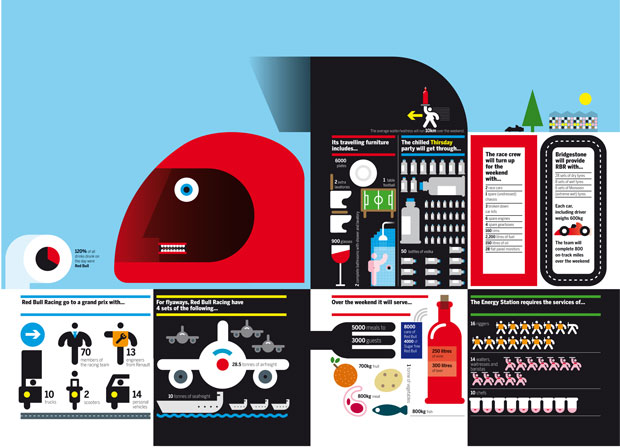 An infographic showing the details that go into a Formula 1 event, from traveling furniture to vodka to spare engines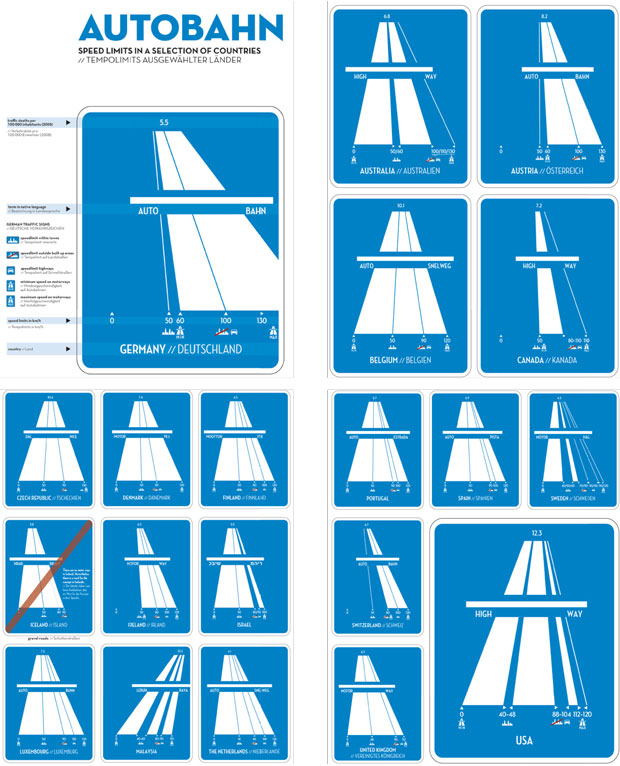 Jan Schwochow, Katharina Stipp, David Weinberg: A graphic comparing highway speed limits in countries around the world and showing the number of traffic deaths per 100,000 inhabitants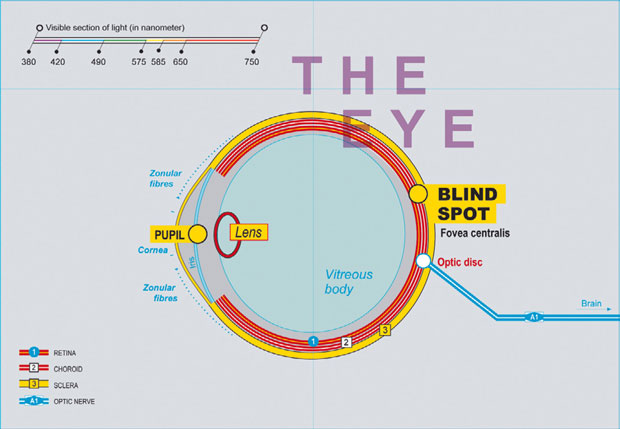 Road Map of the Eye, part of Katja Günther's Cartographic project visualizing information by mapping relevant elements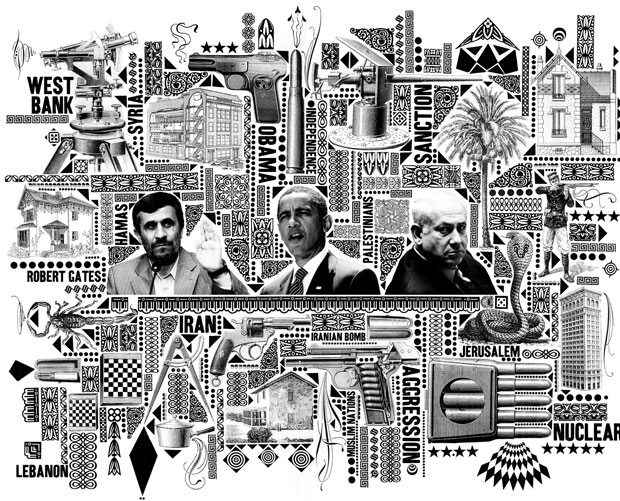 Orenzo Petrantoni: Piece was commissioned by the Wall Street Journal for an article about the countries, themes, and characters involved in the Gulf crisis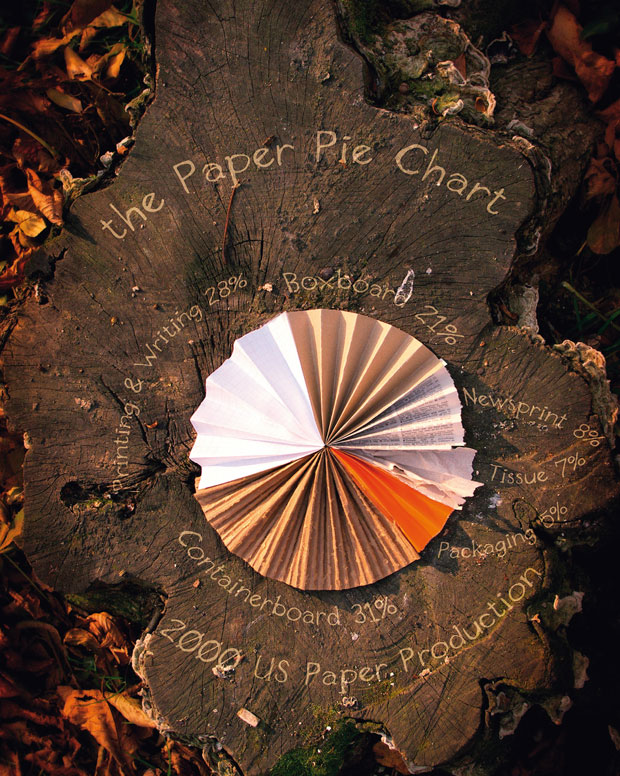 Alexandra Muresan: The Paper Pie Chart; various paper products such as tissue, cardboard, writing paper, and newsprint are used in corresponding amounts to make a pie chart representing the breakdown of paper production in the United States in 2000
From hand-drawn diagrams to sophisticated data visualization, by way of graphic design, illustration, photography, and information architecture, this magnificent volume of contemporary and experimental visual storytelling explores what it means to convey information with equal parts clarity and creativity, speaking with remarkable aesthetic eloquence about the things that matter in the world today.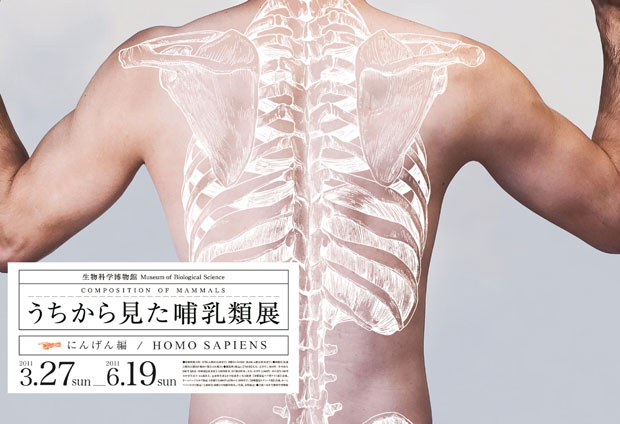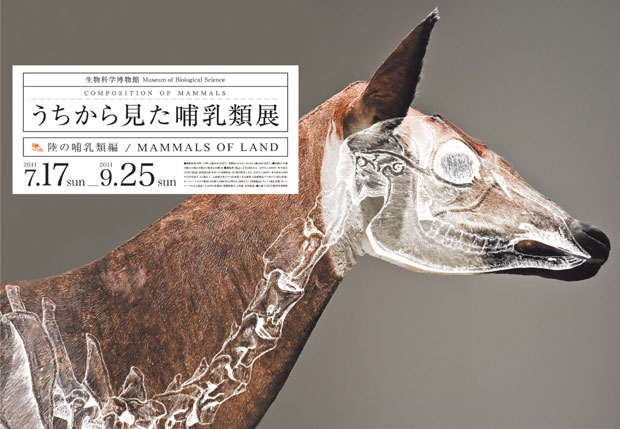 Wataro Yoshida: Composition of Mammals, a fictional exhibition using fictional places to study the anatomy of mammals with displays of taxidermy and skulls and accompanying informational posters about the complex structure of each mammal's body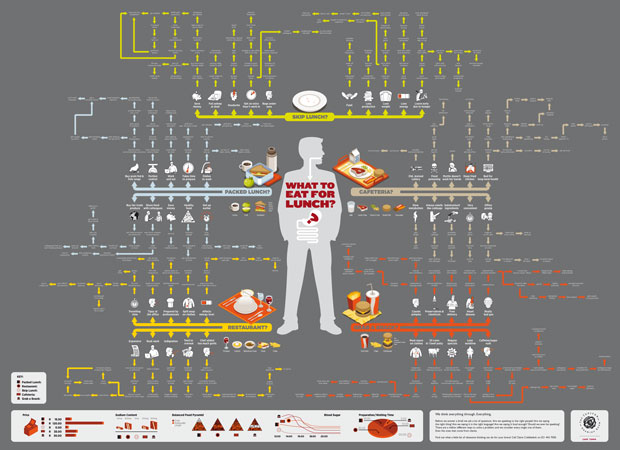 Lucas Van Vuuren: Lunch, a thorough decision tree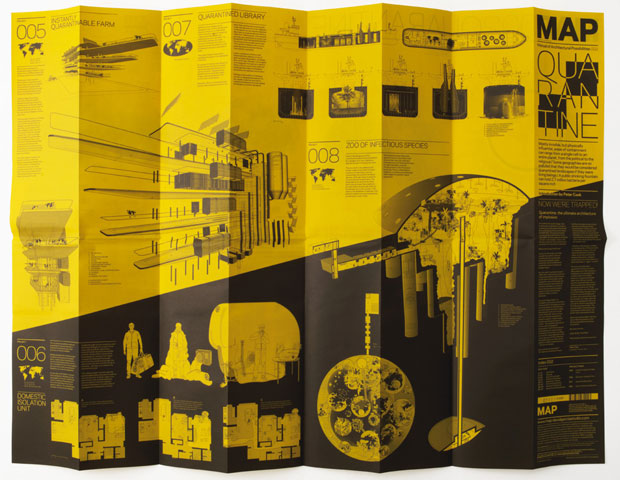 David Garcia Studio: MAP 002 Quarantine
Stunning, ambitious, and thoughtfully curated, Visual Storytelling is part high-concept dictionary for a language of increasingly critical importance, part priceless time-capsule of bleeding-edge creativity from the Golden Age of Information Overload, the era we call home.
Images: Gestalten.

This post also appears on Brain Pickings, an Atlantic partner site.