An interview with the novelist about his new book, which is out this week
In his decade and a half as a novelist, Colson Whitehead has written about boys coming of age in Long Island, a grown man in an identity crisis, and a female elevator inspector living in an alternate version of New York City. In his latest book—Zone One, out today—he takes on an entirely new subject: zombies. Here, he discusses his wide-ranging influences, the literary world's anti-horror biases, and Zone One's shocking ending.
---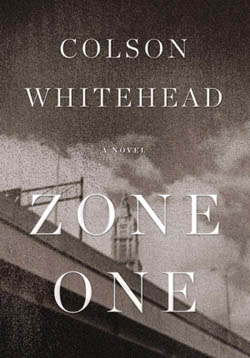 Doubleday
Your last book was about summer vacation on Long Island. When did you decide you were going to write about the undead? It's a major departure, at least on the surface.
Yeah, I suppose on the outside it is. I try to keep each different book different from the last. So Sag Harbor is very different from Apex Hides the Hurt; The Intuitionist, which is kind of a dectective novel, is very different from John Henry Days. I'm just trying to keep things rich for me creatively and for the readers who follow me.
Growing up devouring horror comics and novels, and being inspired to become a writer because of horror novels, movies, and comic books, I always knew I was going to write a horror novel. And it seemed about time.