A Beautiful Story About a Man And a Horse
A story in Trot magazine demonstrates why horses and people are good for one another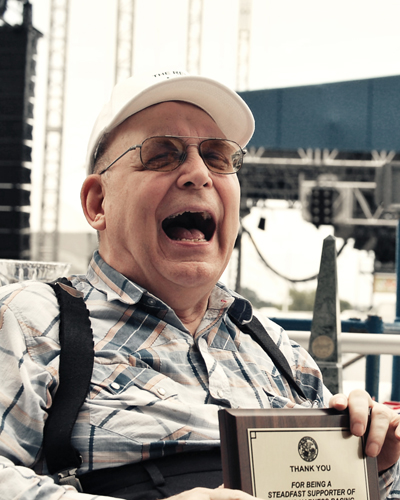 It's been a few months now since I've written about horses. The poor wild horses of Wyoming, a subject which I spent so much time on this summer, were rounded up. You can read about all that here, here, here and here. The Obama Administration's Bureau of Land Management, led by a rancher, continues to do the bidding of the livestock industry. And a recent online poll says that more Americans spend their time playing chess than watching horse racing.
Winston Churchill once said that there was "something about the outside of a horse that is good for the inside of a man." Word. In this season of reckoning for horses everywhere, I offer a story, a beautiful story, about a brave man and a good horse. Written by Dean Hoffman, one of the premier journalists and historians within the world of harness racing, it is a story that transcends the Sport of Kings.
He's been in a nursing home for five years now, since illness made it impossible for him to remain at home with his parents. His mother died a few years ago at age 88. Ralph's father, now 93, continues to live at the family home and cares for another son with developmental disabilities. All too often in our telephone conversations in recent years, Ralph has said: "If I have to stay in a place like this for the rest of my life, I hope it's not a long life." But then there came a horse.
Here is the link to the piece, which recently appeared in Trot magazine, a Standardbred Canada publication. I defy you to read it and come away with anything other than the warm feeling (which really is a universal truth) that horses are good for people and people are good for horses. Trust me on this. This story deserves more play than it has so far received. And I hope that everyone at the Interior Department, and in Wyoming, reads it.
Image Credit: Dean Hoffman