Wilco's Upside-Down Career and the Many Sounds of 'The Whole Love'
The Chicago band's eighth album is varied but entertaining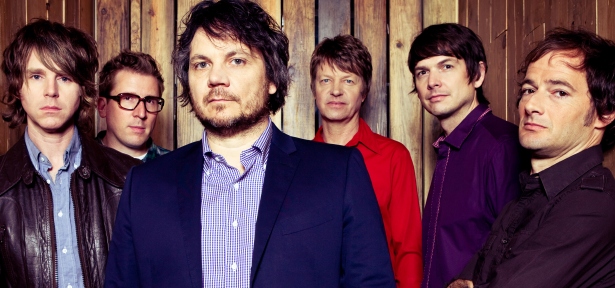 Austin Nelson
Wilco gets everything backwards.
Rock bands are supposed to start small, releasing music on obscure, independent labels, and working their way up to a major record company contract. Wilco, though, began their career on a major label subsidiary in 1994, divorced it to release 2001's Yankee Hotel Foxtrot, signed to another subsidiary, and, four studio albums and one Grammy later, decided to start their own indie imprint, dBpm Records. Their first release on that label, The Whole Love, is out today.
See? Backwards.
The band's also flipped the stereotype about rockers growing jaded over the years, settling into a samey groove, and penning ever-weepier ballads about the downside of success. The recent arc of Wilco's career has seen singer Jeff Tweedy and his bandmates writing some of their most open-hearted, adventuresome material yet.
"Maybe it was something about coming from punk rock," Tweedy said over the phone a few weeks ago. "Or maybe it was the people I was playing with. But back at the start of my career, there was always this sense that it was wrong to feel good about yourself and feel joy in what you do. A lot of time, I would just beat myself up and think I was a terrible person. Now I just don't give a shit. I'm just going to have fun making music and take joy in that."
You can hear that joy across the remarkably diverse Whole Love. A few songs harken back to the band's earlier, rootsier, smorgasbord-of-Americana sound. "Open Mind" is a countrified ballad replete with spacy, pedal-steel guitar that showcases Tweedy's trademark, heartbroken, tenor-alto warble at its painfully intimate best. There's "Black Moon," a lonely six-string dirge, filled with Appalachian doom. And "Capital City" plays like a boozy, dreamy, punch-drunk waltz though Tin Pan Alley, sounding like Cole Porter if he was channeling Charles Bukowski.
But then there's straight-up rock, played with vigor and swagger. Tight, bright, occasionally downright bouncy, the record brims with catchy riffs and hummable hooks, and works best when it shamelessly celebrates pop songcraft. "Standing O," a churning blast of mid-'70's pop sheen, delightedly wags a middle-finger at the world. The first single, "I Might," is a growling, insinuated threat backed by surging Vox organ, circa "96 Tears." "Dawned on Me," meanwhile, merrily chugs from a dirty, post-punk garage before an out-of-nowhere, "Hell Bent for Leather" solo by guitarist Nels Cline sends it skyward.
What keeps the songs hanging together is a sense of propulsion and purpose; each track was crafted by collaborators who have become more in sync than ever, Tweedy said. It takes "an ability to keep an eye on the overall picture of what the record is going to be, while still being able to stay focused on the extreme detail" to make these songs work: "[It] could be a way track feels—why it loses energy in one spot. Somebody can pick out that one snare hit that's off, move it one little bit, and suddenly the whole track will come alive again."
Bookending The Whole Love are two curve-ball tracks: the thrumming, cinematic opener "Art of Almost," which builds off of a stutter electronic groove, and the gentle, 12-minute folk yarn "One Sunday Morning" that closes the proceedings. How to label a release as varied as this? Tweedy's got a simple answer. "Rock," he said. "We play rock music."