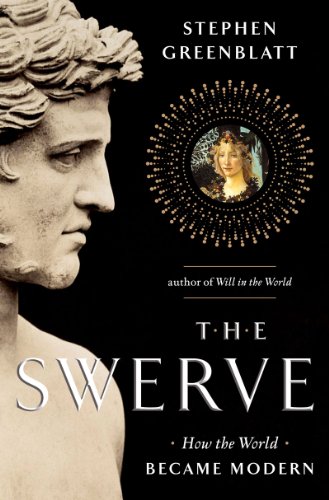 Poggio Bracciolini is the most important man you've never heard of.
One cold winter night in 1417, the clean-shaven, slender young man pulled a manuscript off a dusty library shelf and could barely believe his eyes. In his hands was a thousand-year-old text that changed the course of human thought -- the last surviving manuscript of On the Nature of Things, a seminal poem by Roman philosopher Lucretius, full of radical ideas about a universe operating without gods and that matter made up of minuscule particles in perpetual motion, colliding and swerving in ever-changing directions. With Bracciolini's discovery began the copying and translation of this powerful ancient text, which in turn fueled the Renaissance and inspired minds as diverse as Shakespeare, Galileo, Thomas Jefferson, Einstein, and Freud.
In The Swerve: How the World Became Modern, acclaimed Renaissance scholar Stephen Greenblatt tells the story of Bracciolini's landmark discovery and its impact on centuries of human intellectual life, laying the foundations for nearly everything we take as a cultural given today.
This is a story [of] how the world swerved in a new direction. The agent of change was not a revolution, an implacable army at the gates, or landfall of an unknown continent. ... The epochal change with which this book is concerned -- though it has affected all our lives -- is not so easily associated with a dramatic image.