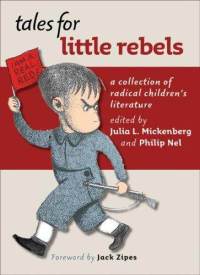 I have a soft spot for beautiful and thoughtful children's books, especially children's literature with timeless philosophy for grown-ups. Tales for Little Rebels: A Collection of Radical Children's Literature explores how the political beliefs of famous mid-century American authors shaped their cherished stories, teaching children to question rather than obey authority, to stand up and out rather than conform, to develop critical thinking skills rather than seek redemption through prayer.
Featuring 43 mostly out-of-print stories, comic strips, poems, primers, and other illustrated literary ephemera for pre-teen readers, the collection spans work by such icons as Dr. Seuss, Syd Hoff, Norma Klein, Langston Hughes, and Carl Sandburg, as well as lesser-know authors, many of whom were blacklisted at the time. The stories cover everything from civil rights to gender politics to environmental responsibility to dignity of labor, and each piece is prefaced by an introduction and a biographical sketch of the author.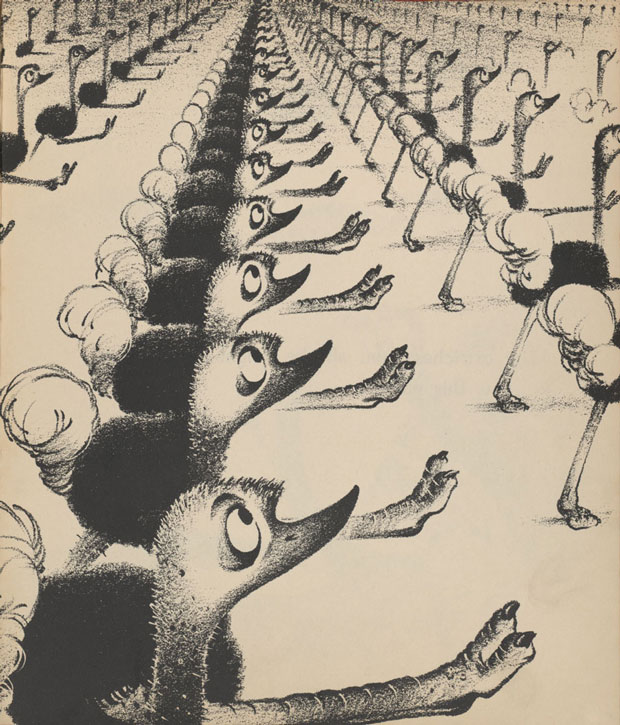 Editor Julia Mickenberg offers an instantly sensible explanation for the project's proposition:
People interested in changing the world have to be looking towards the future and are therefore interested in children.