At 66, Robbie Conal is the grand old dude of wheat-paste-poster snipping. His searing "adversarial portraits" have targeted the makers of folly from Irangate to Afghanistan. Recently, he snipped two new posters trashing John Boehner's debt-ceiling obstructionism as "Wealth Care" and Rupert Murdoch's bugging scandal, titled "Bugger Off." These are the first two posters he's made since taking a hiatus. Conal, a political junkie, explains: "[T]he Karmic residue of painting portraits of bad guys for 24 years had become scar tissue that dulled my right hand's will to practice my peculiar, minor form of pictorial character assassination. I took some time off."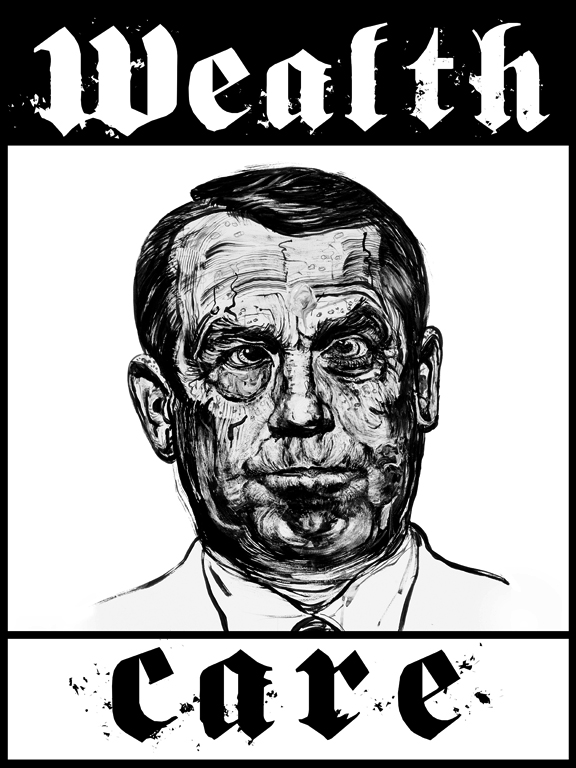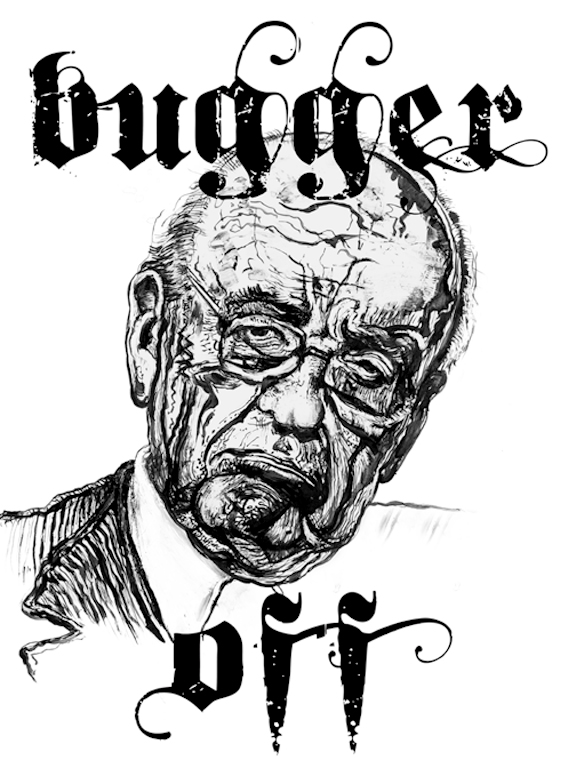 The intense feelings recently returned, however, and with a vengeance. Conal notes his inspiration "can be found in a charming German word: Backpfeifengesicht (a face badly in need of a fist or slap)," adding "there are many of them."
Conal's compulsion to slap sense into the powerful is an obsessive ailment. "It's chronic," he says. "For a moment, it seemed like it was in remission. Well, It's baaaack! My doctor, if I could afford one, might call it the metastasized biochemical residue of 24 years of literally and figuratively ducking and dodging capitalism's so-called 'values.'"