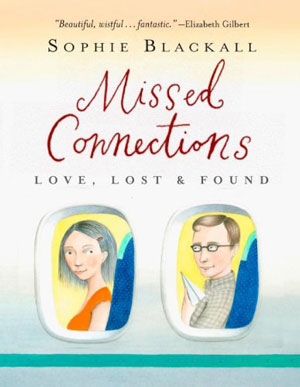 You might recall Sophie Blackall, known for her distinctive children's book illustration, as one of the brains and brushes behind these brilliant design makeovers of the mundane. Since 2009, she has been capturing Craigslist missed connections in her delightful illustrations and unmistakable style of Chinese ink and watercolor, brimming with charm, romanticism and soft whimsy. Now, Blackall joins our running list of blogs so good they became books: Missed Connections: Love, Lost & Found collects the best of these poetic, visual, what-if love stories, each told in a shorthand "missed connection" ranging from the lyrical (I Gave You My Umbrella but the Wrong Directions) to the warm-and-fuzzy (We Shared a Bear Suit) to the shared love of the tragicomic (Ice Skating in Central Park We Collided).
Every day hundreds of strangers reach out to other strangers on the strength of a glance, a smile, or a blue hat. Their messages have the lifespan of a butterfly. I'm trying to pin a few of them down. --Sophie Blackall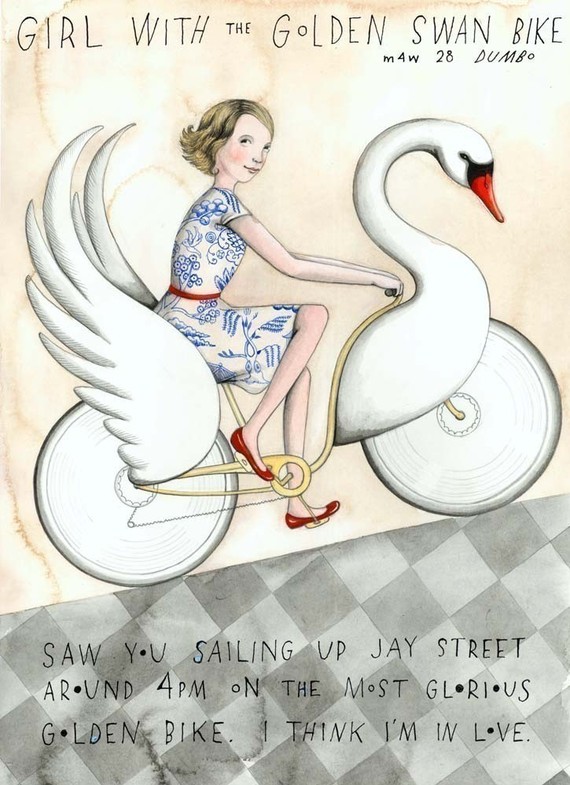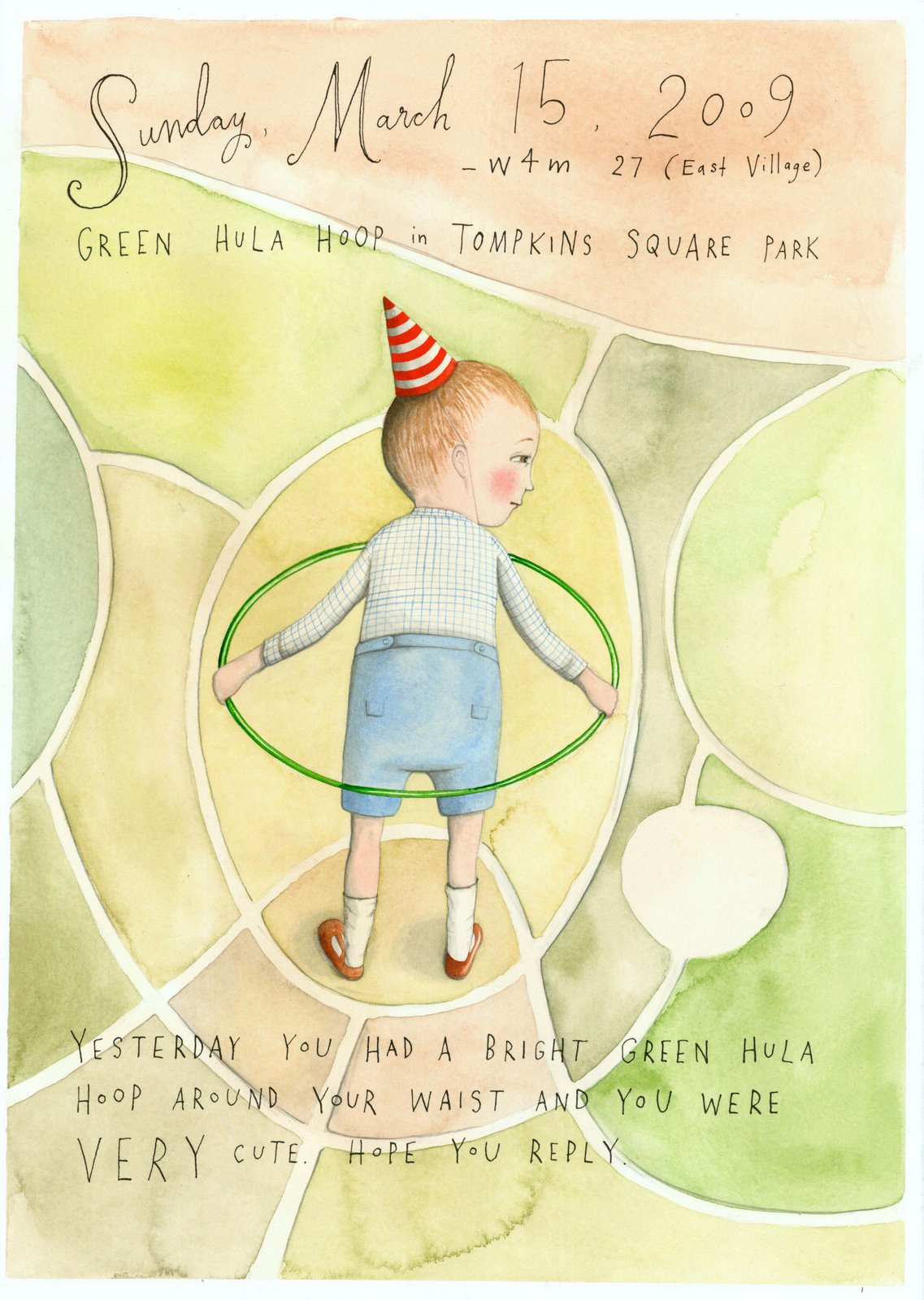 Both playful and profound, Blackall's delicate drawings -- many of which are available on Etsy as prints -- immortalize the ephemeral with a wink and a wand, breathing into these mundane encounters a kind of magic that transforms them into open-ended modern-day fairy tales.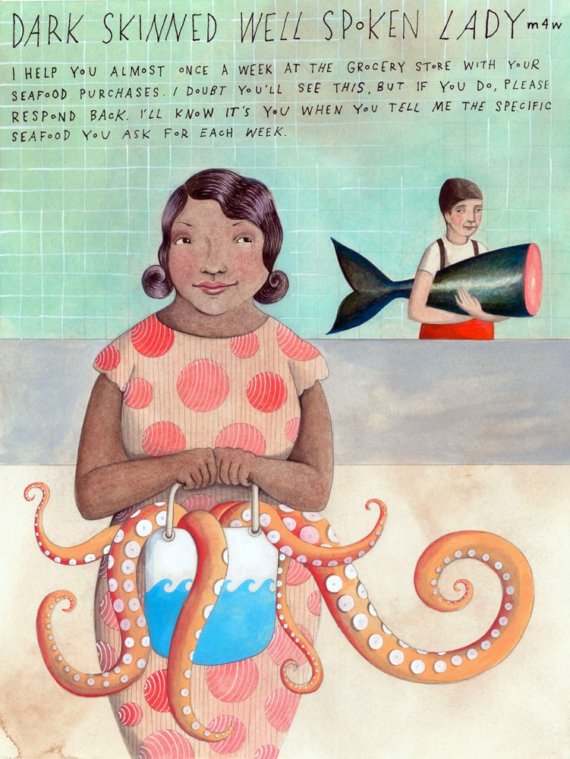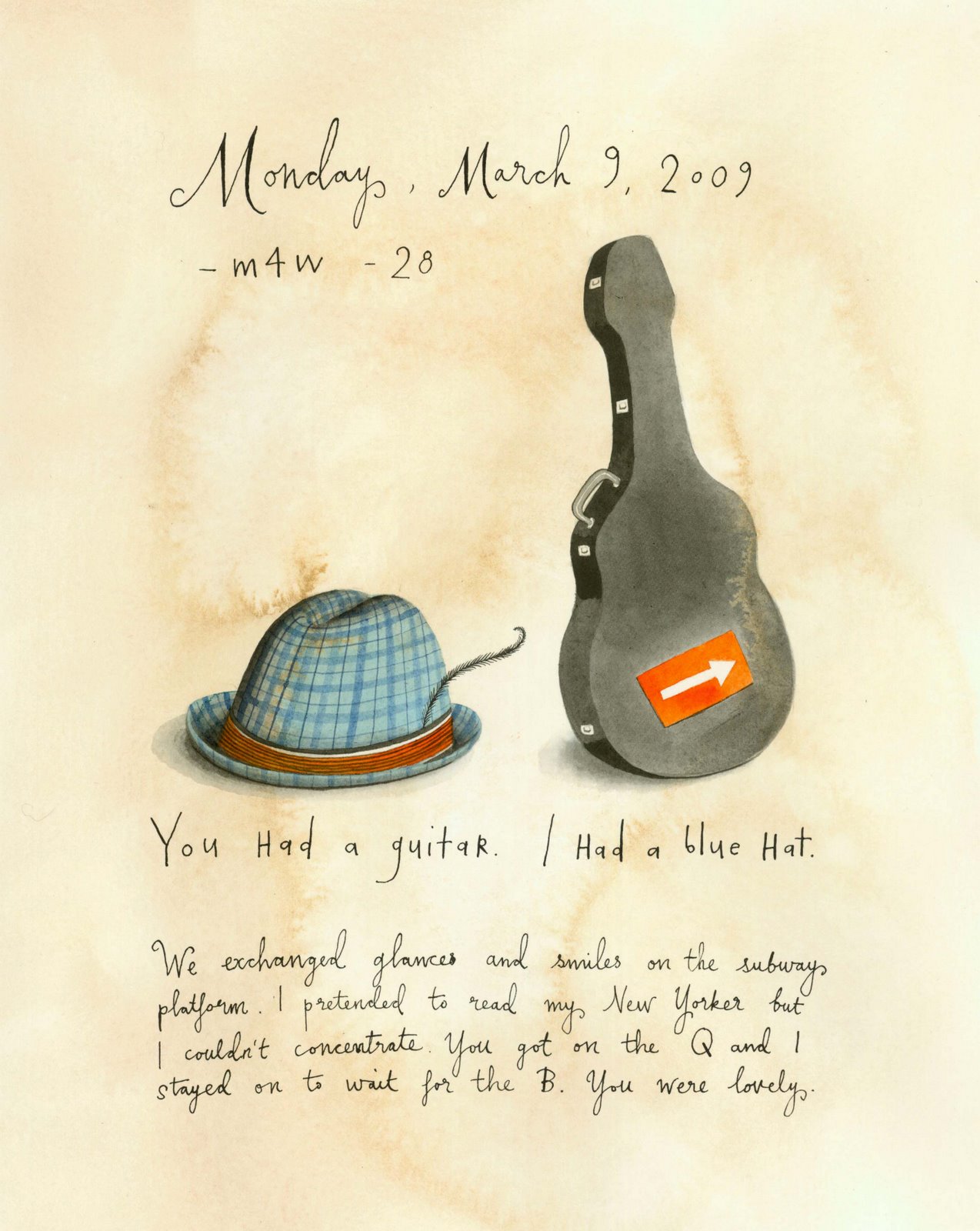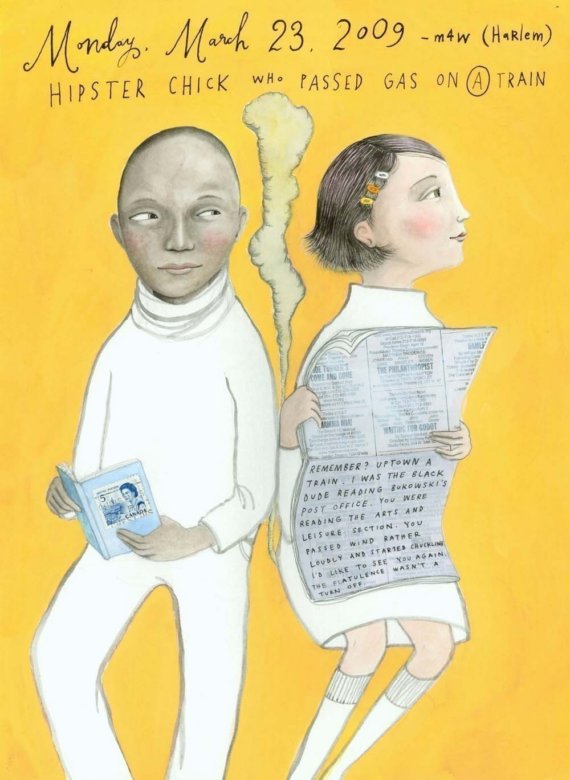 In the book's fascinating introduction, Blackall explores the history of missed connections, both her personal fascination with them and our larger collective memory across time:
For centuries the lovelorn have carved messages in tree trunks and rolled letters into bottles and cast them out to sea. On the 19th of January, 1862, the following appeared in The New York Times:

'If the young lady wearing the pink dress, spotted fur cape and muff, had light hair, light complexion and blue eyes, who was in company with a lady dressed in black, that I passed about 5 o'clock on Friday evening in South Seventh Street, between First and Second, Williamsburg, L.I., will address a line to Waldo, Williamsburg Post Office, she will make the acquaintance of a fine young man.'