'It Almost Seems Impossible That We Have Tolerated the NCAA'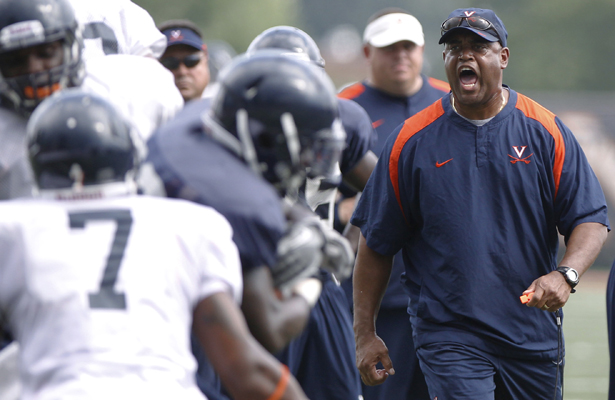 AP Images
In "The Shame of College Sports," Taylor Branch writes that the NCAA has "an unmistakable whiff of the plantation" and that student-athletes are denied their Constitutional right to due process. Agree or disagree?
I agree. It almost seems impossible that in the freest country in the world, we have tolerated an organization like the NCAA. Is it because we were indifferent, intimidated, uninformed, or just didn't know how to change a system that has failed in its mission? When I was coaching I desperately wanted to change the system that legislated against human dignity and practiced monumental hypocrisy.
Brent Clark, a former NCAA investigator, appeared in front of a Congressional hearing in 1978 and told them, "I believe that the NCAA enforcement machinery allows NCAA personnel to inflict selective punishment upon institutions, selections based not on reports of violations so much as politics and balance sheets."
Walter Byers, former NCAA Executive Director for 36 years was candid and honest when he said, "Time and circumstances have passed the entire system of intercollegiate athletics by. The management and circumstances has become bureaucratic and irresponsible."
Best-selling author Don Yaeger in his book, Undue Process: The NCAA's Injustice For All, stated, "The only people who understand the abuses of NCAA justice are those who have gone through it; but afterwards, their creditability and motivation are suspect."
How has the NCAA been able to embarrass and hurt so many innocent victims? Probably the best answer to that question is profoundly stated by highly respected writer Frank Deford when he said, "The NCAA as far as I know, is the most successful potent cartel in this country and why it survives without any court challenges is beyond me."
It is not easy or pleasant to stand up for what is right against a Goliath opponent like the NCAA, but Martin Luther King so eloquently stated, "The hope of a secure and livable world lies with disciplined non-conformists who are dedicated to justice."