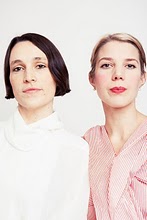 After spending some time in the creative industry, Swedish design duo Hjärta Smärta ("Heart Pain") observed that there weren't nearly enough female design role models at the forefront of our cultural awareness. So they started Hall of Femmes, an online project (alas, in Swedish) highlighting female designers and art directors who have significantly influenced creative culture. In 2009, the pair traveled to New York to interview some of these design icons as the basis for a series of books and soon thereafter they published four of these volumes honoring female creative legends.
A few years ago, we traveled to New York to meet up with a few iconic female graphic designers. We wanted to connect with women whose successes we could aspire to. With the book series HoF, we direct attention to these unsung heroines. --Angela and Samira, Hjärta Smärta
Hall of Femmes: Lillian Bassman tells the story of one of the first art directors, who got her start as an assistant to Alexey Brodovitch at Harper's Bazaar during the golden age of the American magazines in the late 1940s. In 1945, Bassman became art director for the newly launched Junior Bazaar, a fashion magazine focused on teenagers that functioned as a creative lab for up-and-coming creatives. The magazine folded just three years later, but the creatively agile Bassman taught herself photography and became one of Harper's Bazaar's most sought-after photographers. At 94 today, she still works every day.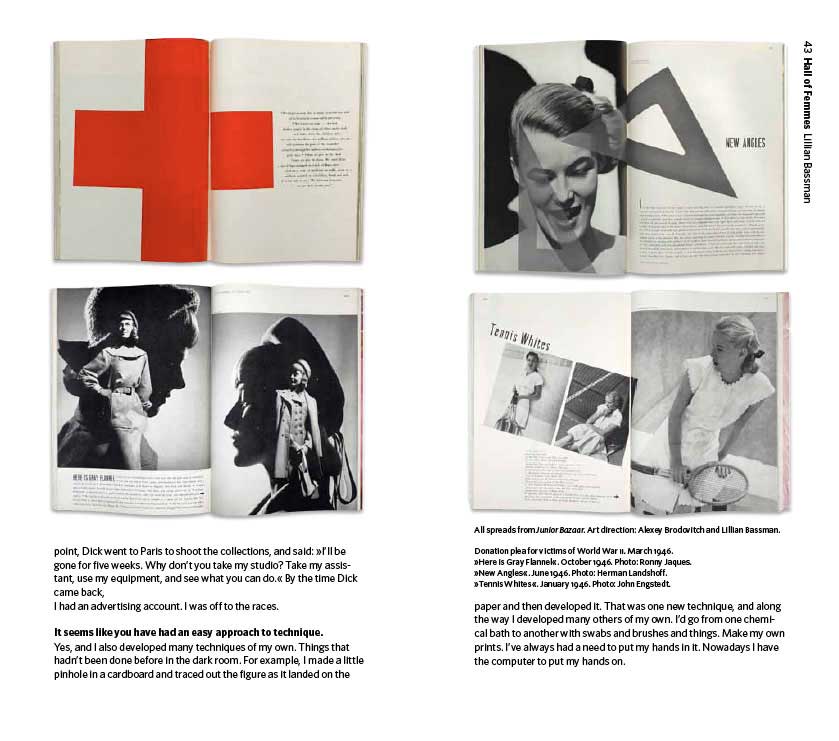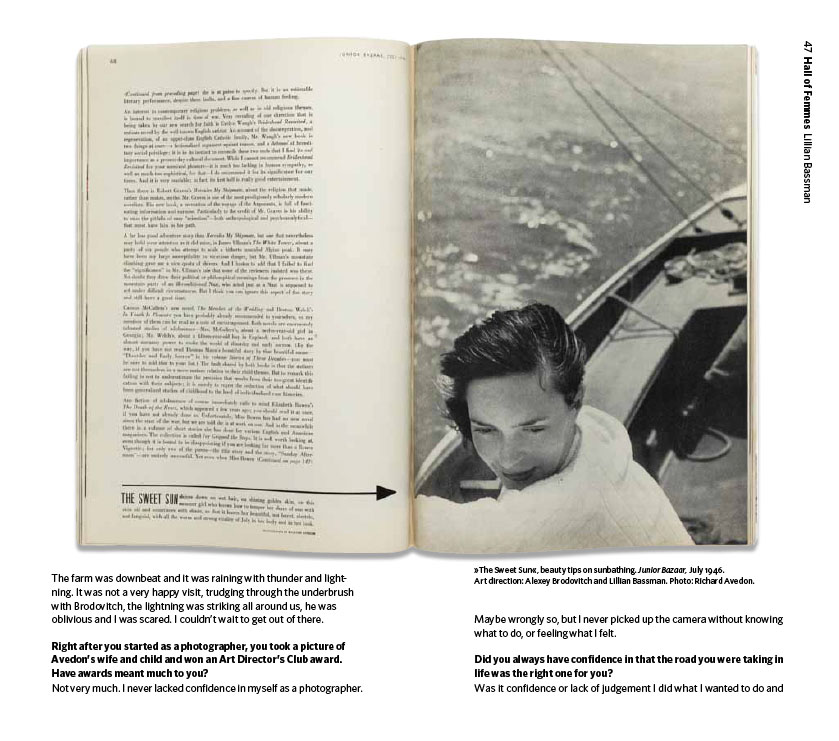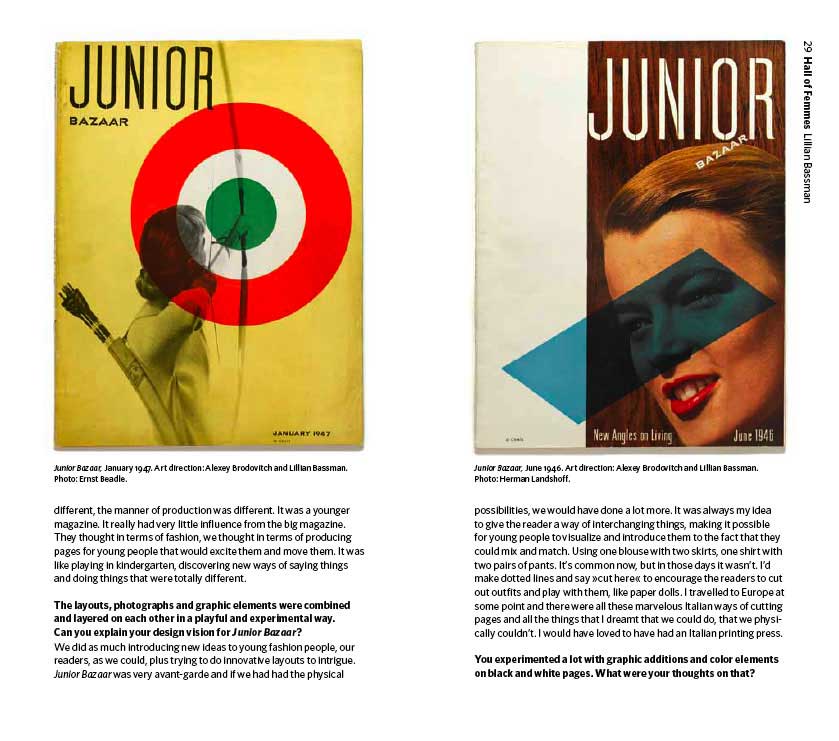 Hall of Femmes: Carin Goldberg highlights the legacy of postmodernist book designer who earned the prestigious AIGA Gold Medal for lifetime achievement in 2009. Her career began in the 1970s as a designer at CBS Television and CBS Records, an era that expected you to be, as Goldberg puts it, "a cool, irreverent, experimental, hungry, talented smart-ass". In the 1980s, she founded her own firm, Carin Goldberg Design, which she heads to this day. Over the past three decades, Goldberg has designed more than 1,000 books for every iconic publishing house and has worked with legends like Madonna and Steve Reich, as well as Brain Pickings favorites Kurt Vonnegut and Susan Sontag.